Why Twitter Is Now Demanding This Marvel Character Appear In Spider-Man 3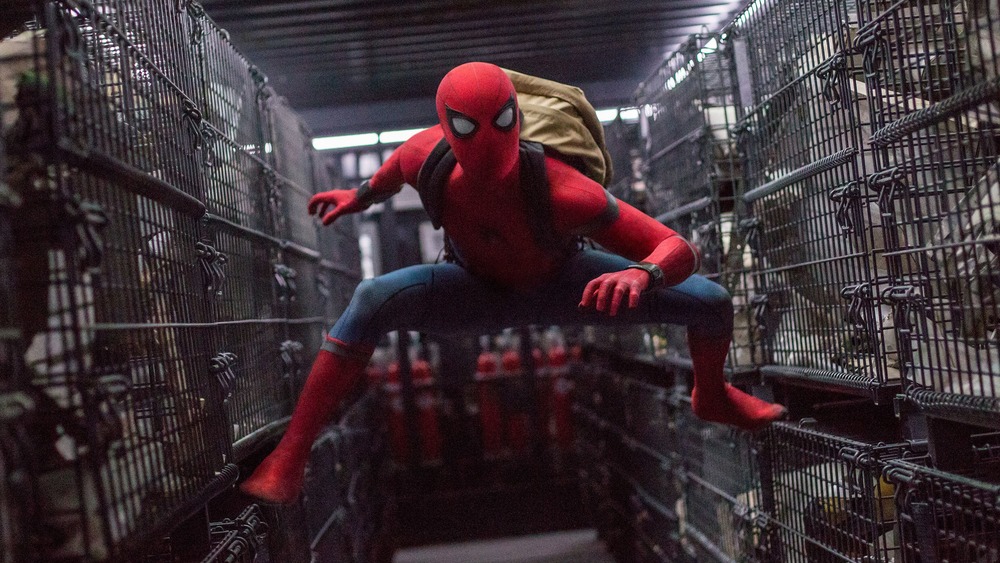 Sony/Marvel
Well, it looks like the upcoming Spider-Man 3 is getting bigger than fans ever thought possible. 
For one, the film will feature Doctor Strange, played by Benedict Cumberbatch. It's also been reported (though not confirmed by Marvel) to involve Jamie Foxx as Electro (reprising his role from The Amazing Spider-Man 2), and Alfred Molina, who played Doctor Octopus in Spider-Man 2 way back in 2004. Add to that the rumors that the two previous live-action iterations of Peter Parker, played by Tobey Maguire and Andrew Garfield, are also joining Spider-Man 3, and you've got what could be one of the most ambitious superhero movies yet. 
But it doesn't stop there, as now there are rumors that Spider-Man 3 will feature the return of a fan-favorite Marvel TV character — Daredevil, also known as Matt Murdock, who was played by Charlie Cox in the Netflix series of the same name. According to Murphy's Multiverse, Cox will be returning as Murdock in the upcoming Spider-Man 3 film. 
If this is true, then all the protests and rallying to #SaveDaredevil officially paid off, and the character is saved. But now that word is going around of Daredevil's possible return, fans have taken to Twitter to voice their demands that another character from Marvel's Netflix television series should appear in the upcoming Spider-Man movie, and that's Jessica Jones.
Fans are pushing for Jessica Jones to be in Spider-Man 3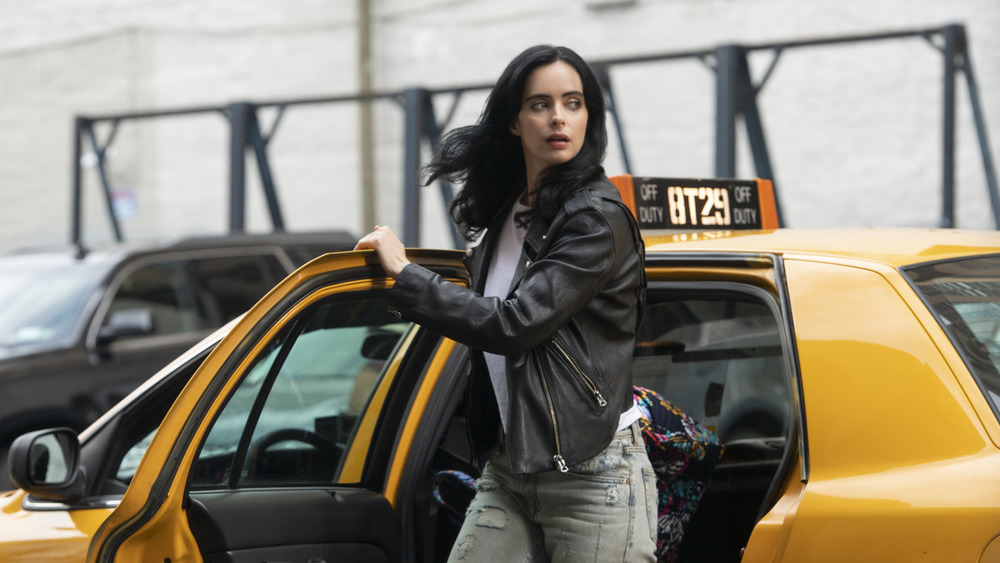 Netflix
Now that Murdock might be appearing in Spider-Man 3, it's not a far stretch for Jones, played by Krysten Ritter in the Netflix series Jessica Jones, to join in. Murdock and Jones have already interacted many times in The Defenders, and if they need a reason to include Jones here, she is a private detective for hire with some brute strength that would definitely benefit Tom Holland's Parker, when he needs help. The setting of New York City is shared by the Spider-Man films, Daredevil, and Jessica Jones, so it's conceivable to imagine they would bump into each other every once in a while.
If all the rumors are true, then Spider-Man 3 already has an enormous cast, with sources like Collider also reporting Kirsten Dunst could return as Mary Jane, and possibly Emma Stone's Gwen Stacy as well. With that many characters involved, it's likely that many will only appear in one or two scenes — but hey, that's better than nothing, and for characters like Murdock, who some believed would never be brought back, this is huge news.
Holland confirmed on social media, at the end of October, that the movie had started filming in Atlanta, Georgia. Spider-Man 3 currently has a release date of December 17, 2021. If the news of Daredevil's salvation is accurate, fans of the Netflix Marvel television shows have renewed hope that we could see all of the Defenders again soon.