Charlize Theron Makes Awesome Statement About Die Hard Remake Idea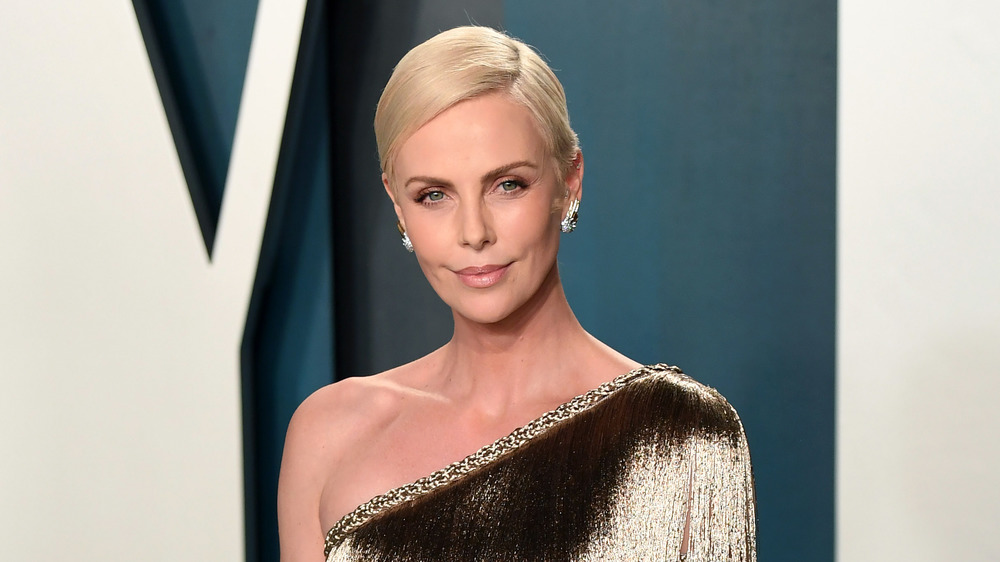 Karwai Tang/Getty Images
That mysterious sound you're hearing is a thousand Hollywood screenwriters banging fiercely away at their keyboards, 'cause Twitter may have just conjured Charlize Theron's next action flick.
Lest you think the social platform is only good for political grandstanding, divisive pop-culture discourse, and sending NSFW pics to complete strangers, Twitter has proven quite a fruitful outlet for actors and filmmakers to keep engaged with fans in the time of social distancing. While the past few months have seen the Twitter-verse provide film and television fans with watch parties, read-alongs, and live streams, Theron's agent might now be working to set up a Zoom call with a certain user who might've inadvertently used Twitter to sell the actor on a pitch to appear in a new Die Hard flick.
On December 5, Twitter user @f_osis posted what likely seemed a rather innocent tweet about Theron going full John McLane in a new LGBTQ+-friendly take on Die Hard. "Lesbian Christmas rom coms are all well and good but what I REALLY want is a Die Hard where Charlize Theron goes on a rampage to save her wife," they wrote. The tweet was an obvious nod toward the new Kristen Stewart holiday flick Happiest Season, and while it didn't come with a tag of Theron's Twitter account, it did feature a GIF of the actor from the 2018 film Gringo. 
User @f_osis was probably as surprised as anyone when Theron herself responded a couple of days later — and appeared quite amenable to the concept, asking simply, "Where do I sign?"
Fans are on board for more butt-kicking Charlize Theron movies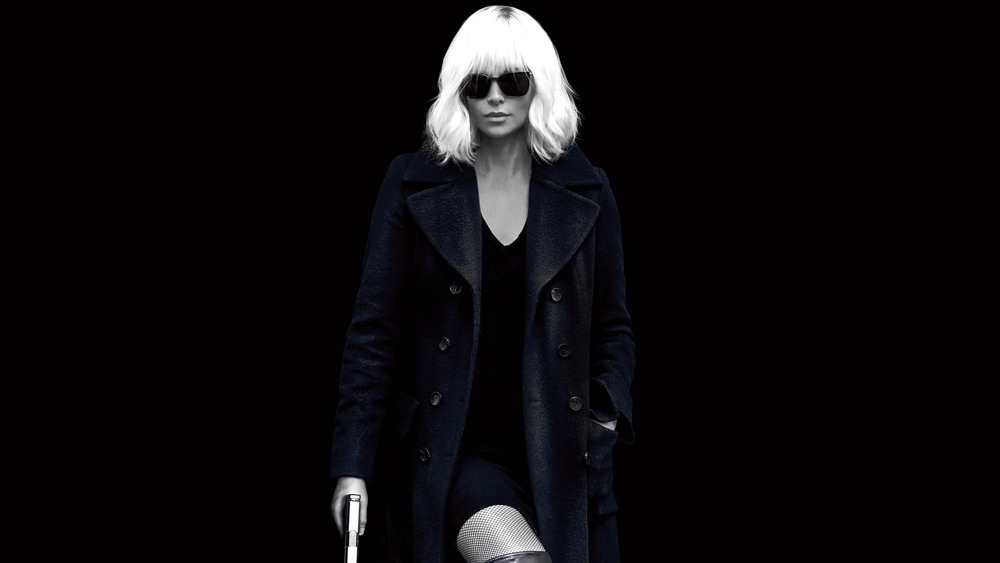 Focus Features
The idea of Charlize Theron going all Die Hard to save her woman from the clutches of nefarious terrorists is intriguing to say the least. Given the growing slate of action flicks spotting Theron's résumé (see Mad Max: Fury Road, Atomic Blonde, The Old Guard, and more), it's clear the Oscar-winner more than has the chops for a Die Hard-type actioner. And if Theron's Tweet is any indication, she's on the hunt for for more butt-kicking roles in the future.
While it's certainly a bit of a bummer that the Fury Road prequel Furiosa won't be one of those films, as Anya Taylor-Joy is taking over the role, Theron is set to return to the Fast and Furious franchise when F9 finally races into theaters, and is currently prepping an Atomic Blonde sequel as well. It's also likely she'll return for a second chapter of The Old Guard somewhere down the road. 
While that "lesbian Die Hard" concept might seem like overkill, judging by fan reactions to Theron's response, they'd be happy to watch her take down bad guys on the big screen for the foreseeable future. A user by the name of Mi Louise was among the first to respond, parroting Theron's tweet with one positing, "where do we all sign?" Amid the thousands of ensuing GIFs, memes, and comments was nothing but overwhelming enthusiasm for Theron, a long-time supporter of LGBTQ+ rights and representation in Hollywood, to make it happen. Heck, Twitterer @robbiesvibes even went so far as to cast Margot Robbie as Theron's kidnapped wife (though we're inclined to think Robbie would need little saving in such a narrative).
It's unlikely anything real will come from this interaction, but a Theron-fronted Die Hard is definitely a concept we can get behind.