Why Mad Max's Furiosa Is One Of Charlize Theron's Most Important Characters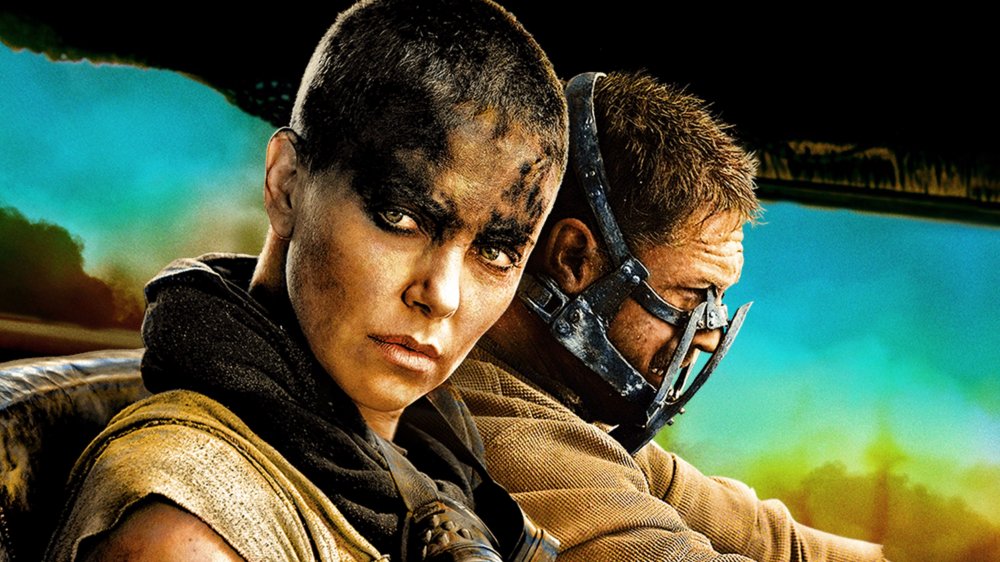 Warner Bros. Pictures
In George Miller's larger-than-life post-apocalyptic actioner Mad Max: Fury Road, Charlize Theron commanded the screen as Imperator Furiosa — a war captain who turns her back on her superior Immortan Joe (Hugh Keays-Byrne) in order to free the five women Joe was holding captive as "breeders." Reception to Furiosa upon Fury Road's debut in May 2015 was universally positive and deafeningly thunderous. Now, five years on, Furiosa remains one of the foremost examples of strong female action heroes. 
But for Theron, the reason why Furiosa is one of the most important characters she's ever played goes beyond the fact that the captain-turned-liberator is simply strong.
During a special career retrospective panel held during San Diego Comic-Con@Home on Friday, July 24, 2020, Theron opened up about what makes Furiosa so special — and how she knew from the start that she had to play her on the big screen.
"I am incredibly proud of what we pulled off [with Furiosa in Mad Max: Fury Road], I really am. I'm really proud of that character. Furiosa is definitely one of the most important characters I've ever played," Theron told panel moderator Terri Schwartz, IGN's editor-in-chief of entertainment. "I saw the potential [immediately]. I knew how special it was right from the beginning, and I chased it really hard because of that. I saw something that I'd never seen before as an opportunity for myself as an actor: to show a female character in a way that felt [authentic and different]."
Theron continued — sharing that "meeting" Furiosa on the page marked a pivotal moment in her professional career, and admitting that the difficult shoot for Mad Max: Fury Road may have contributed to her feeling that Furiosa was far more than a fictional character.
"Furiosa was the first time that I really felt like I couldn't even look at her as a character. She felt so real to me," said the actress. "And maybe it was because the shoot was so hard. The fact that we were there for so long, that we really did live in that environment for so long, [may have] made me feel that way about her."
For Charlize Theron, Furiosa felt similar to Ellen Ripley from Alien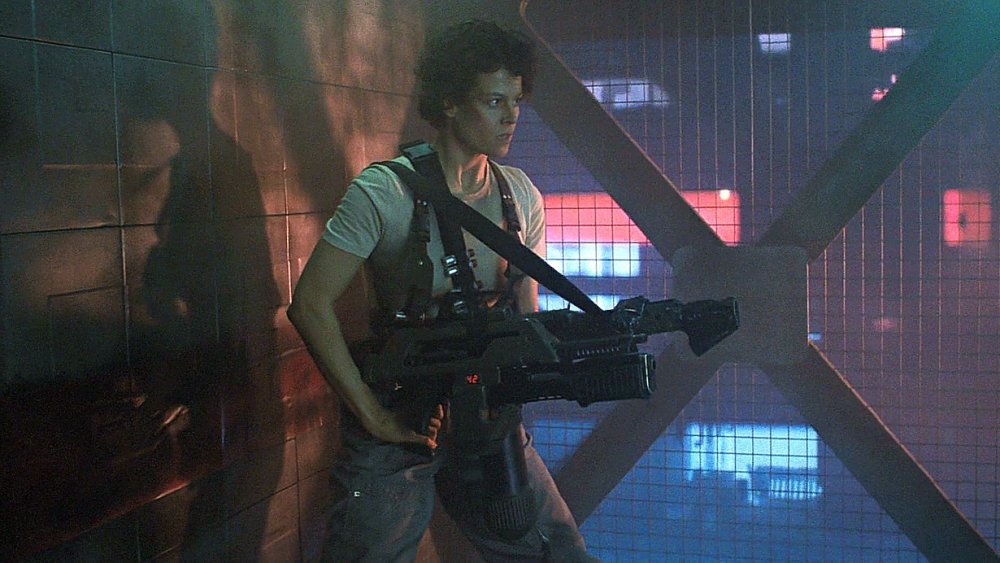 20th Century Studios
Furiosa struck Theron from the jump, and sparked in her heart feelings that she hadn't experienced in years. Theron explained to Schwartz during the panel that when she read the Mad Max: Fury Road script and began getting to know who Furiosa was, she felt exactly as she had when she watched Sigourney Weaver portray Ellen Ripley in 1979's Alien. Theron was only four years old when Alien debuted, but she presumably watched it in her youth, as it impacted her in a significant way.
"The closest moment in my own life that I can look back to was the first time I saw Sigourney Weaver play Ripley. It just changed everything for me. It was like the world opened up and the possibilities were just endless," she said. "The amount of intelligence that she brought to that role — she was completely in demand of it, she owned that world. But it wasn't forced, and it wasn't written, and it wasn't acted — it was just lived. She was just living in that world in such an authentic way."
Theron added that it would be a dream come true if even one person feels about Furiosa the way she feels about Ripley. 
"If that character can do in a small part what Ripley did for me as an actress, as a woman, that's something that I'm incredibly proud of," she said. "That doesn't happen in everybody's career, and I feel really lucky that I was given that opportunity — that I was prepared for that opportunity and that I was willing to lay it all out there, to really give it my all."
What Charlize Theron admires about the characters she plays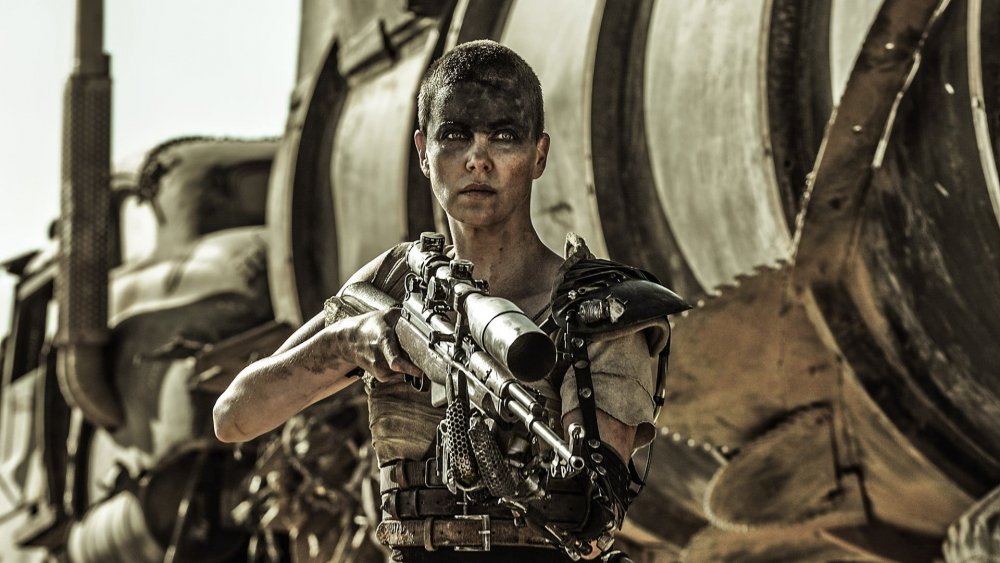 Warner Bros. Pictures
Theron's resume is teeming with projects in which she's portrayed butt-kicking heroines with nuanced backstories and women with deep-rooted troubles and many skeletons in their closets. There's a clear common denominator amongst several of Theron's biggest roles — like Furiosa in Mad Max: Fury Road, Aileen Wuornos in Monster, the title character in Æon Flux, Queen Ravenna in Snow White and the Huntsman, Lorraine Broughton in Atomic Blonde, and, most recently, Andy in Netflix's The Old Guard. That shared quality? Each woman isn't just one thing.
"In general, I'm intrigued by the messiness of being a human — especially a woman. I think that for me, when we talk about representation — not just racial representation and cultural representation but female representation — I remember vividly just feeling such a lack of watching conflicted women in cinema," Theron explained. "I felt like there was always a part of me as an actor that was so unbelievably jealous of people like Jack Nicholson and Robert De Niro, who got to play all of these really f***ed-up people. And women very rarely got to explore that."
She continued, "It was like there was this arid fear of putting a woman in circumstances where she might not shine. I do believe society has still somewhat of this Madonna-whore complex box — like we can either be really good hookers or we can be really good mothers, but anything in between, people are sometimes not brave enough to want to go and explore."
Theron added that she finds it immensely disappointing that cinema shies away from depicting complicated, troubled women because stories about those woman are, to the actress, truly entertaining to tell. She noted that "it's also a disservice to women in general" that the media they consume doesn't often reflect the reality in which they live and doesn't always mirror what they're truly like.
"We are more complicated than those two things. We can be many things. Our strengths can come from our faults and from our mistakes and from our petty and our vulnerabilities and our madness," said Theron. "Those are the things that make us interesting, and so I [...] have a knee-jerk reaction when anybody ever pitches me a story [that] has a first line like, 'She is a warrior and she is a hero.' It oversimplifies, I think, the complexities and the beauty of what it means to be a woman."
She concluded, "I think all of my characters have had this sense of — they're all survivors, they're all just trying to survive. That, I can relate to as a woman. I can relate to that. I am not a hero. I don't relate to heroes. I think people who inspire me are people who don't think of themselves as heroes. [...] I don't want the characters that I play to feel like women that we can't sit in a cinema and say, 'Yeah I see a little bit of myself in there.'"
Fans can watch Theron's latest film, The Old Guard, streaming on Netflix now.