Death To 2020: Everything You Need To Know About The New Project From Black Mirror's Creators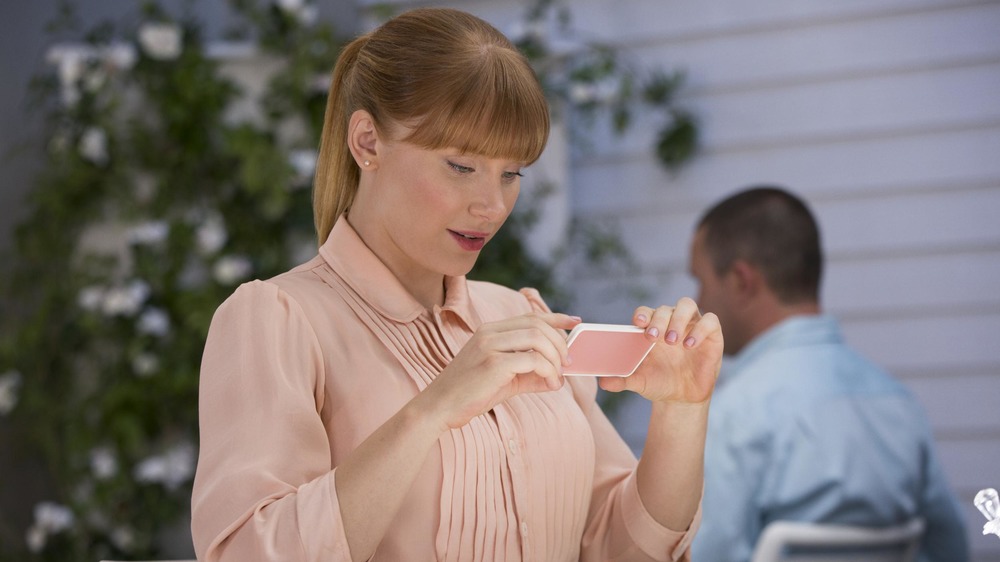 Netflix
2020 may be ending soon, but the team behind Black Mirror is sending it out in style.
In a year marked by a global pandemic, a game-changing election, and headlines that covered everything from monoliths to murder hornets, you might be thinking that even Black Mirror, one of the most creatively twisted shows on television, couldn't make up this past year. Apparently, creators Charlie Brooker and Annabel Jones feel the same way, and their latest Netflix project will take this crazy year to task.
In a statement from Netflix, the streaming service describes 2020 as "a year so [insert adjective of choice here], even the creators of Black Mirror couldn't make it up... but that doesn't mean they don't have a little something to add." As for the project itself, Netflix details that Death to 2020 is "a comedy event that tells the story of the dreadful year that was — and perhaps still is? This landmark documentary-style special weaves together some of the world's most (fictitious) renowned voices with real-life archival footage spanning the past 12 months." If you, like most people, are definitely ready to bid goodbye to 2020, here's everything you need to know about the biggest 2020-themed project of the year.
Charlie Brooker and Annabel Jones are ending this year the right way with Death to 2020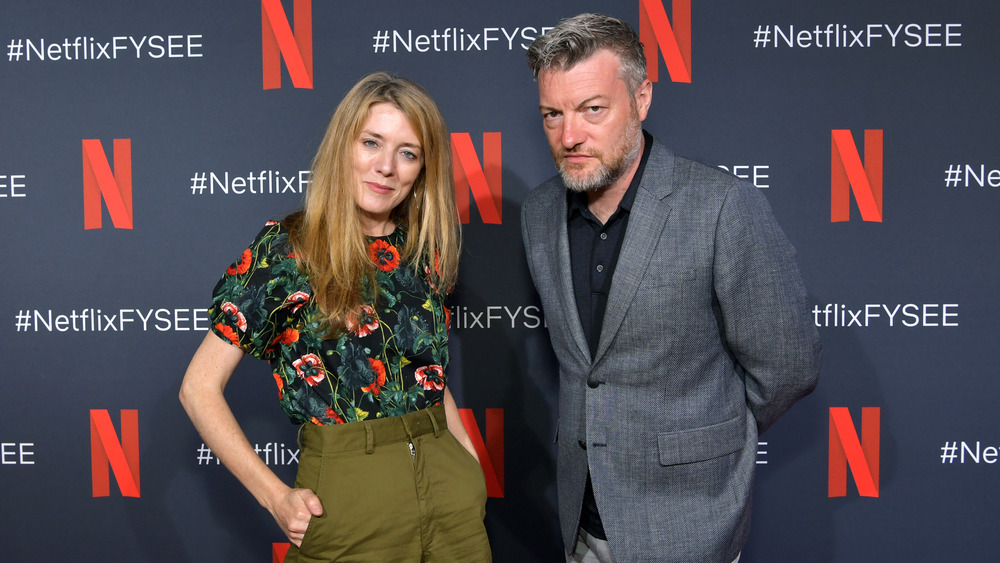 Emma Mcintyre/Getty Images
With a cast that includes huge names like Hugh Grant, Samuel L. Jackson, Lisa Kudrow, Cristin Milioti, Leslie Jones, Stranger Things' Joe Keery, Kumail Nanjiani, and more, Death to 2020 sounds like it'll be a pretty exciting project, and it's also a first step in a big collaboration between Brooker, Jones, and Netflix. In July of 2020, Deadline reported that Netflix had invested in Brooker and Jones' new production company, Broke and Bones, and Death to 2020 is the first project to come out of the collaboration.
Of course, Netflix has been the exclusive home to Brooker and Jones' landmark series Black Mirror since 2015; though the first two seasons premiered on Channel 4 in the United Kingdom, Netflix stepped in and purchased the rights from the third season onwards. Up until now, beyond semi-regular seasons of Black Mirror's anthology episodes that feature unsettling takes on modern technology, its most ambitious project with Brooker and Jones was definitely 2018's Bandersnatch, a seriously dark interactive movie that let the audience make a series of horrifying, fascinating decisions.
There's no release date for Death to 2020 just yet, but its first teaser says it will be arriving soon — perhaps even "too soon." However, it's safe to assume that Death to 2020 will drop around the holiday season, just in time to kick 2020 to the curb once and for all.