Why Mom Fans Are Worried About Tammy In Season 8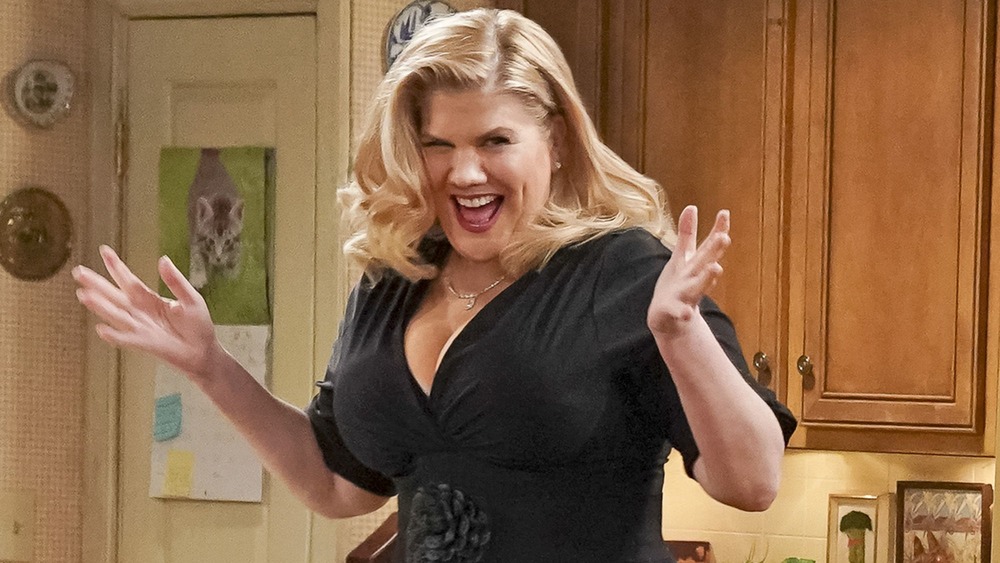 CBS
For eight seasons, Mom has been a consistent ratings hit for CBS. The show follows the dysfunctional relationship between Christy (Anna Faris) and her mother Bonnie (Allison Janney), who have been estranged from one another for years as they both dealt with the effects of addiction. They reunite to try to keep each other sober while going to Alcoholics Anonymous meetings together. 
The show received a major shake-up when it was announced back in September that Anna Faris, one of the leads of the series, would not return for season 8. When new episodes began airing back in November, it was made clear her character went off to Georgetown Law School with a full-ride scholarship. While it didn't make much sense for fans, it did leave the door open for a return if Faris ever wants to come back. 
While the chemistry between Faris and Janney will be sorely missed, there's no shortage of hilarious, well-written characters to help fill in the gaps. One of the most popular of the supporting cast is Kristen Johnston, who plays ex-con Tammy. While she's been getting more screen time, some fans are concerned about the direction her character seems to be heading in. 
Some fans worry Tammy will get into a relationship with Adam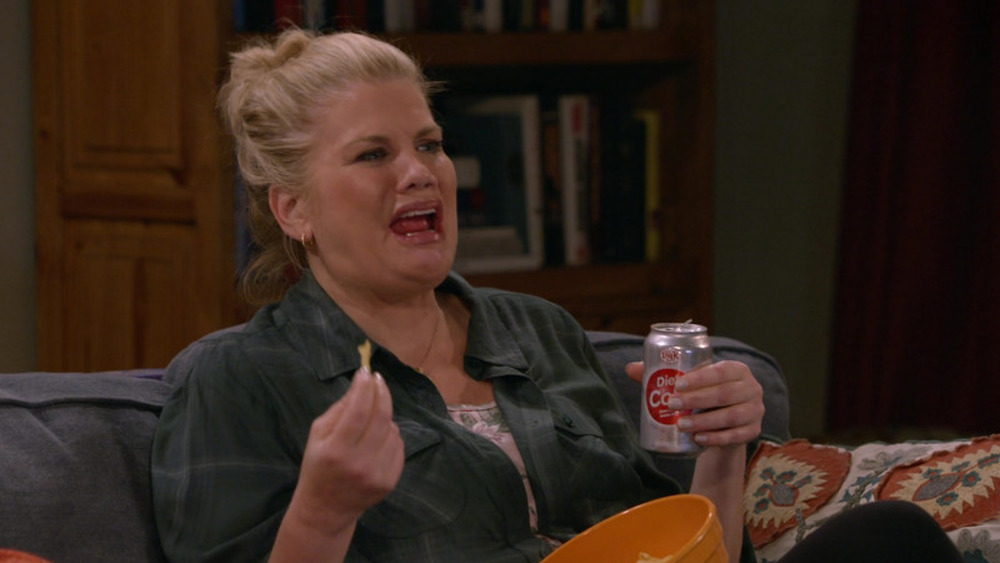 CBS
Redditor u/NYColette started a thread worrying about Tammy's future: "I love Kristen Johnston and the character Tammy~ but I'm worried. . . that the writers are doing some set up for some relationship between Tammy and Adam. God, please let them no. Awkward and a bummer." Recent episodes have seen Tammy and Adam (William Fichtner) getting closer emotionally to one another, and despite Adam being married to Bonnie, the fear is that he could engage in infidelity (a subject the show hasn't been afraid of addressing before). 
Redditor u/venus974 shared the same fear by expressing, "I hope not but I got that feeling too. They opened up emotionally to each other and shared something." Adam cheating on Bonnie (even emotionally) would definitely be the kind of plot point to draw in viewers, but other fans don't seem to think that's where the show's heading. One fan wrote, "I think they're just working on expanding the relationships the characters have with each other to help make up for Anna being gone." Anna Faris departing from the Chuck Lorre-produced CBS sitcom came as a shock to fans, and it called into question what kind of storylines the writers would be able to craft without Bonnie's daughter around. 
Mom is among many TV shows to carry on without their stars, and just like The Office and That '70s Show before it, the team behind the scenes just needs to get creative. This often involves putting characters who ordinarily haven't interacted much into various situations, and by all accounts, that's what's happening here. If anything, Tammy will likely just become a good friend to Adam, especially considering all the handiwork she does around his bar. 
Tammy is one of Bonnie's closest friends. It would definitely be a shocker if she began an affair with her husband, who was willing to go along with it. As of right now, fears of any more infidelity are unfounded.