The Real Reason Anna Faris Left Mom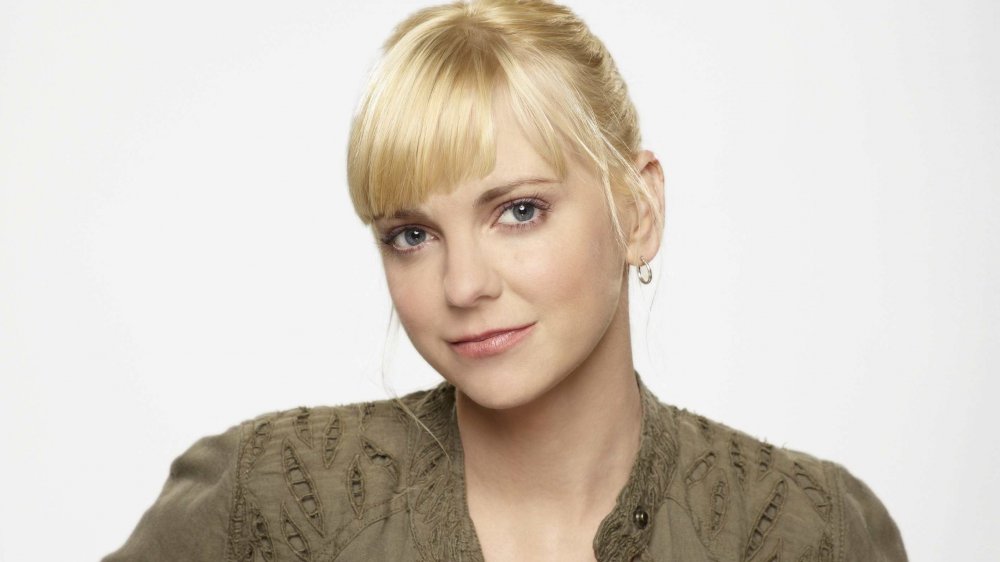 CBS
After seven seasons, one-half of Mom's mother-daughter duo will have to face what life throws at them — alone. 
In early September 2020, it was announced that Anna Faris, who has starred in one of TV's highest-rated comedies since it debuted in 2013, wouldn't be returning for the series' eighth season (via The Hollywood Reporter). That meant her appearance on Mom's April 16 episode, entitled ""Big Sad Eyes and a Wrinkled Hot Dog," would be her last on the comedy from former The Big Bang Theory producer Chuck Lorre. The episode was season 7's 20th — and unexpectedly last — episode after filming was cut short due to the industry-wide production shutdowns caused by COVID-19. 
"From the inception of Mom, Anna was the first and only choice for the role of Christy," WBTV, CBS, and Chuck Lorre Productions said in a statement at the time Faris' departure was announced. "We are so proud of the stories we have been able to tell during Anna's seven years with us. We wish Anna all the best, and we thank her for her beautiful portrayal."
Faris' role as recovering addict and single mom Christy Plunkett won't be recast, meaning her exit leaves her co-star Allison Janney, who plays Christy's mother Bonnie, as the show's sole lead. However, in recent years, the series about a formerly estranged mother and daughter attempting to keep their relationship and lives together while staying sober, has become more of an ensemble — with supporting actors Mimi Kennedy, Jaime Pressly, Beth Hall, William Fichtner, and Kristen Johnston having had their roles expanded. 
THR reported that Faris' departure hasn't caused any major impact in the writer's room for the series going into season 8. According to Deadline, the actress' exit was finalized early during the show's hiatus, meaning the writers already had planned to craft the season without Christy. 
Anna Faris was ready to move on to other roles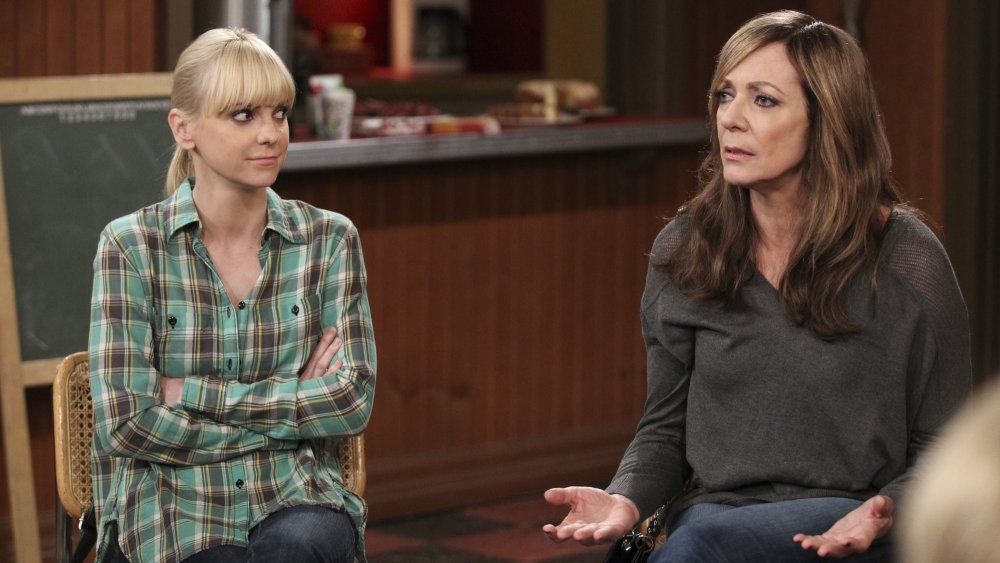 CBS
While Mom's creative team may have been prepared for Faris to go, the news has left many fans wondering why Faris decided to leave so suddenly, especially amid such a successful run. The announcement was particularly shocking considering she was in the middle of a two-year contract, which she signed in the spring of 2019 following extensive negotiations. Janney inked the very same deal, which would ensure the two would stay on the comedy through season 8. 
The Hollywood Reporter noted back in September 2020 that despite the impact of the production shutdown in the show's seventh and eighth seasons, sources close to the production confirmed that COVID-19 concerns weren't behind Faris' decision to leave the show. In a statement, the actress made clear that the timing of her departure was, instead, more about a personal career move. 
"The past seven years on Mom have been some of the most fulfilling and rewarding of my career. I'm so thankful to Chuck, the writers, and my amazing castmates for creating a truly wonderful work experience. While my journey as Christy has come to an end, allowing me to pursue new opportunities, I'll be watching next season and rooting for my TV family," Faris stated.
How Mom is moving ahead without Anna Faris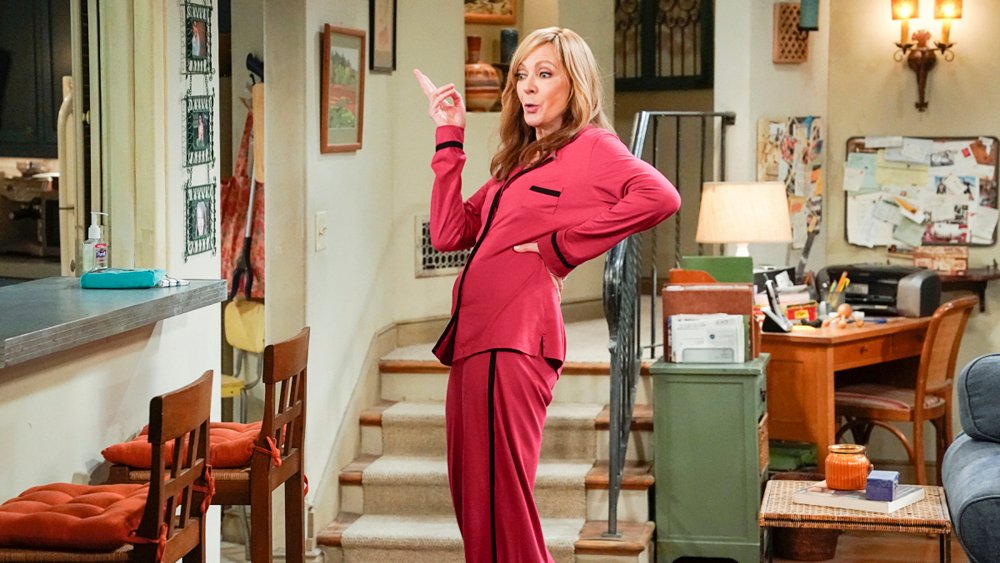 Monty Brinton/CBS
At the time news of Faris' Mom exit went public, multiple outlets reported that her departure would be addressed on the series when it returned for season 8. Sure enough, the Mom season 8 premiere, which aired on Thursday, November 5, did just that. 
Christy's season 7 arc primarily focused on continuing her journey in law school, alongside a series of romantic mishaps and misadventures, and the start of season 8 sees Bonnie driving home after dropping Christy off at the airport. Christy's headed to Georgetown Law School, which she got accepted to on a full scholarship. "Every mom dreams of the day where they get to drop their 42-year-old daughter to go to school. I did it all by myself," Bonnie says on the episode.
Janney shared with CNN in a Zoom interview from the Mom set that in wrapping up Christy's story, the series offers a positive message about recovery. "We talked about how sometimes in recovery, your life can get bigger than you ever thought possible," Janney said. "And I think that's what happens for Christy."
Fellow Mom star Jaime Pressly, who plays recovering alcoholic Jill Kendall on the show, agreed, saying, "It's really important to [showrunner Gemma Baker] to portray a character that got sober and stayed sober, not somebody that fell apart and had to start all over again. I think that was really important."
Moving forward, Mom will focus on Bonnie's feelings of loneliness and empty-nest syndrome — Janney noted that will affect Bonnie "greatly" — and place emphasis on the narrative arcs of other characters. Overall, though, Mom fans won't have much to worry about without Faris in tow. As Tammy actress Kristen Johnston said, "It doesn't feel that different. I mean, obviously I miss Anna, but it's still just Mom."