Get A Look At The Matrix 4, Space Jam 2, And Mortal Kombat's Movie Logos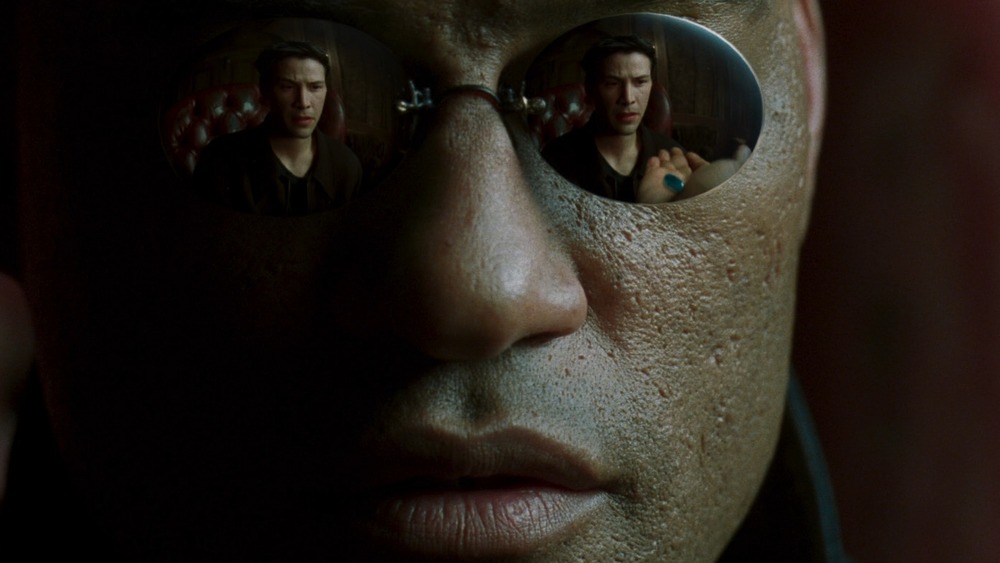 Warner Bros.
Filmgoers, like pop culture orphans in a Charles Dickens novel who've been fed nothing but VOD gruel for a year, hold their bowls out to major film studios and beg, wide-eyed, for something — anything — to tide them over for a little longer. Blessedly, one studio has given them something to chew on for a while.
Following Warner Bros.' groundbreaking announcement Thursday that all of its 2021 films would be released simultaneously in theaters and on HBO Max, the studio is offering fans a glimpse of what they can look forward to in the coming year: the logos for some of its most high-profile offerings coming soon to the company's streaming service. Alongside previously seen designs for movies like In the Heights and Wonder Woman 1984, they've dropped the logos for The Matrix 4, Space Jam: A New Legacy, Godzilla vs. Kong, and the Mortal Kombat reboot, all expected to be made available next year. Check them out after the jump.
Warner Bros. gives fans something to look forward to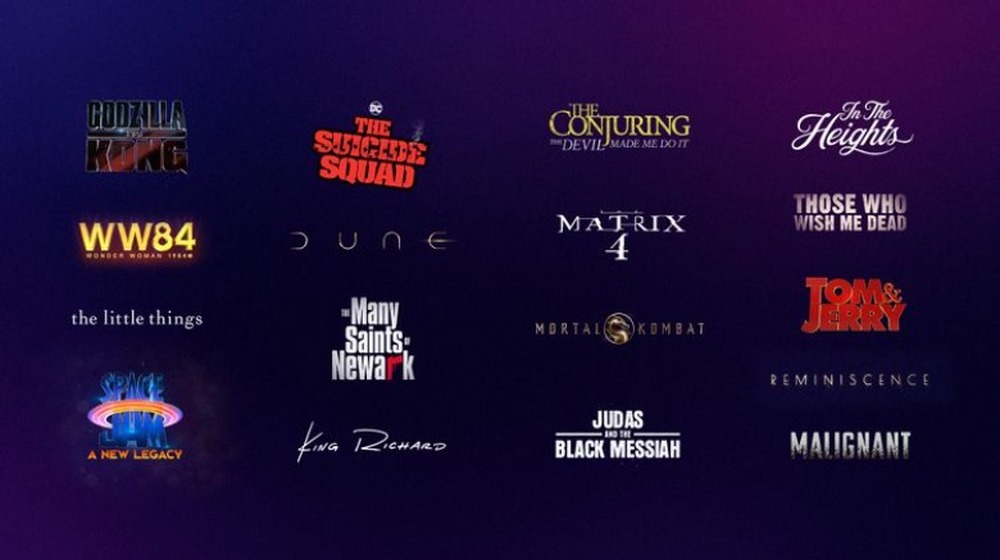 Warner Bros.
There you have it. It's not a trailer, but it'll whet the figurative whistle while WB crosses the t's on its hybrid theatrical/streaming release schedule for the next year.
Many of the films represented in the image have already been teased — James Gunn's The Suicide Squad had a behind-the-scenes first look video released during this year's DC Fandome event, while WW84 and Dune had their marketing machines in motion throughout the past year, originally slated for much earlier releases before the entertainment industry was gut punched by the ongoing COVID-19 pandemic.
A few of the logos, however, represent some of the first official looks at Warner Bros.' upcoming tentpole projects. Space Jam: A New Legacy has only been teased so far, with images of the sequel's incoming star LeBron James seen in his new team uniform in one promotional still, notably lacking in cartoon rabbits. Aside from a list of returning cast members, not much at all is known about The Matrix 4, or how the movie plans to bring back its messianic protagonist. In Godzilla vs. Kong, will the two towering monsters get along, or will there be some animosity between them? For concrete answers, we'll just have to wait for 2021.