Why Belsnickel From The Christmas Chronicles 2 Looks So Familiar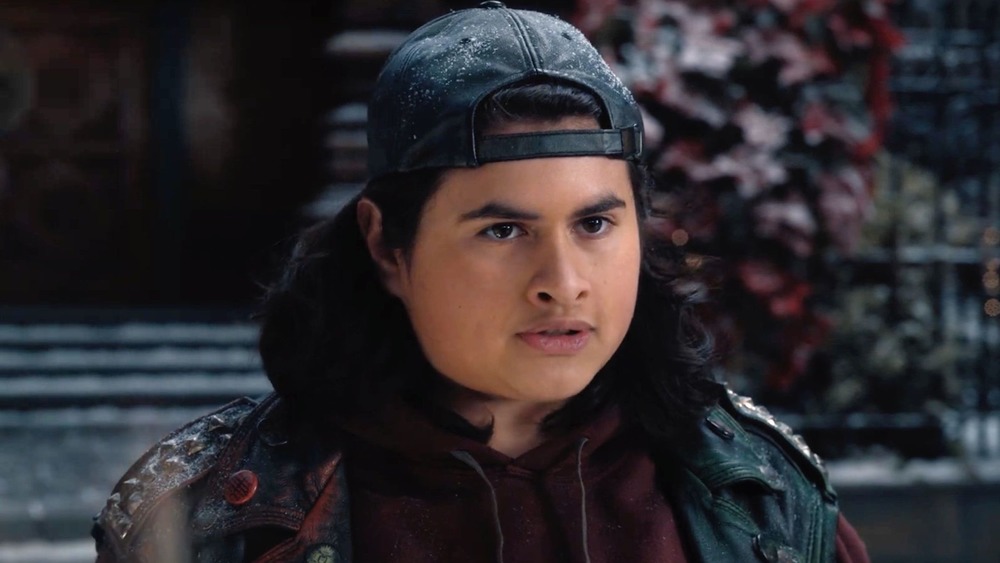 Netflix
With everyone from Hallmark Channel to Ion Television, and even streaming giant Netflix cranking out Christmas-themed flicks with staggering proficiency in recent years, the holiday movie market has essentially been flooded with campy-if-kind-hearted fare. And while it can be loads of fun to kick back and devour such candy-coated cinematic treats, there's hardly been a legit Christmas classic among them.
Netflix's 2018 romp The Christmas Chronicles clearly had Christmas-classic aspirations. That film found the great Kurt Russell portraying Santa Claus himself, and setting out to spread holiday cheer alongside a couple of seriously down-and-out youngsters (Darby Camp and Judah Lewis). That team-up led to a wild, hilarious, and surprisingly touching holiday adventure that warmed the hearts and minds of streamers the world over when it hit Netflix a couple years back.
So much so that viewers were begging for a sequel the moment the credits rolled on the original. That Christmas wish has officially been granted, with the aptly titled The Christmas Chronicles 2 now available to stream to your hearts content this holiday season. The new flick sees the return of much of the original film's cast, but rounds things out with a few new, decidedly familiar faces, including Goldie Hawn as Mrs. Claus.
It also finds Santa and his crew facing off against a Christmas-subverting Belsnickel bent on ending the holiday season for good. And yes, you'll likely recognize the actor portraying the anti-Christmas troublemaker. His name is Julian Dennison, and he's featured prominently in a couple of beloved big screen projects of late. Here's why Belsnickel from The Christmas Chronicles 2 looks so familiar.
Julian Dennison played with fire in Deadpool 2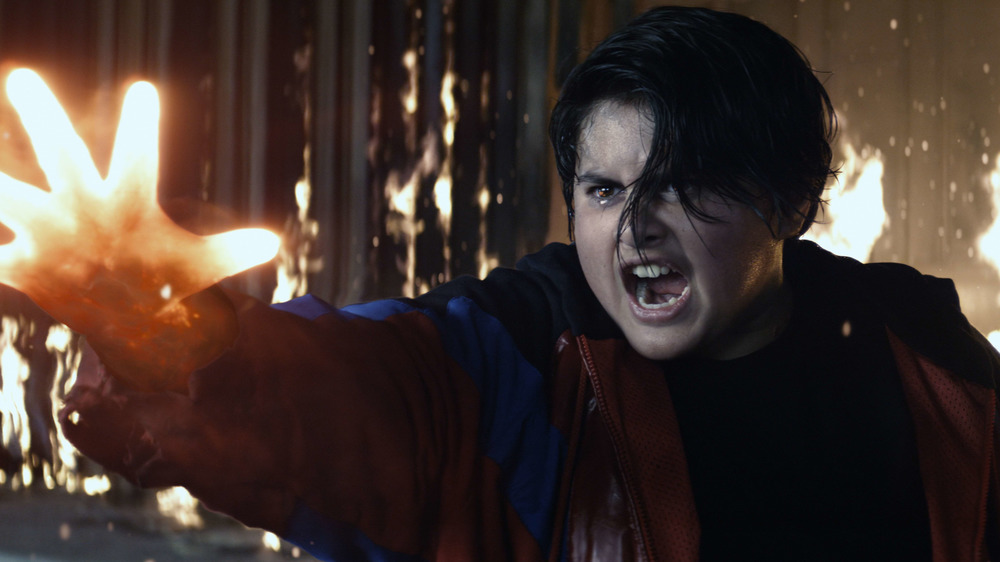 20th Century
If you do recognize the face of Julian Dennison, it's most likely because you're a fan of a certain foul-mouthed Marvel Comics adaptation that stars the one-and-only Ryan Reynolds. The franchise in question is none other than Deadpool, which has featured Reynolds infamously portraying the titular merc with a mouth since 2016. 
That original film, of course, found Reynolds and company delivering one of the more unexpectedly twisted superhero origins in comic book movie history, with the wise-cracking, fourth-wall demolishing, hyper-violent shenanigans within cementing Deadpool as the meta comic book movie the world didn't realize it needed. The madness continued in the 2018 sequel Deadpool 2, as well with pretty much everyone involved dialing the winking cinematic chaos up to eleven to deliver what may well be the greatest anti-comic book confection ever created.

And yes, Julian Dennison was among them. In fact, he wrought as much chaos as anyone in the Deadpool 2 narrative as Russell Collins, the troubled, fire-wielding young mutant Wade Wilson desperately wanted to take under his wing. Ok, things are a bit more complicated for Russell (a.k.a. Firefist) and the gang in the film with a trip to a "Mutant Re-education Center," a Juggernaut team-up, a time travel subplot, an endless array of quippy one-liners, a Fred Savage cameo, and more hyper-violent action than you can shake a stick at driving the narrative.
For the record, Dennison's work amid the chaos is second to none with the young actor delivering a performance as maniacally over the top as the film's gonzo narrative demands; and it's our sincerest of hopes we get to see more of him in the upcoming, MCU-bound Deadpool 3.  
Julian Dennison lived the Skux Life in Hunt for the Wilderpeople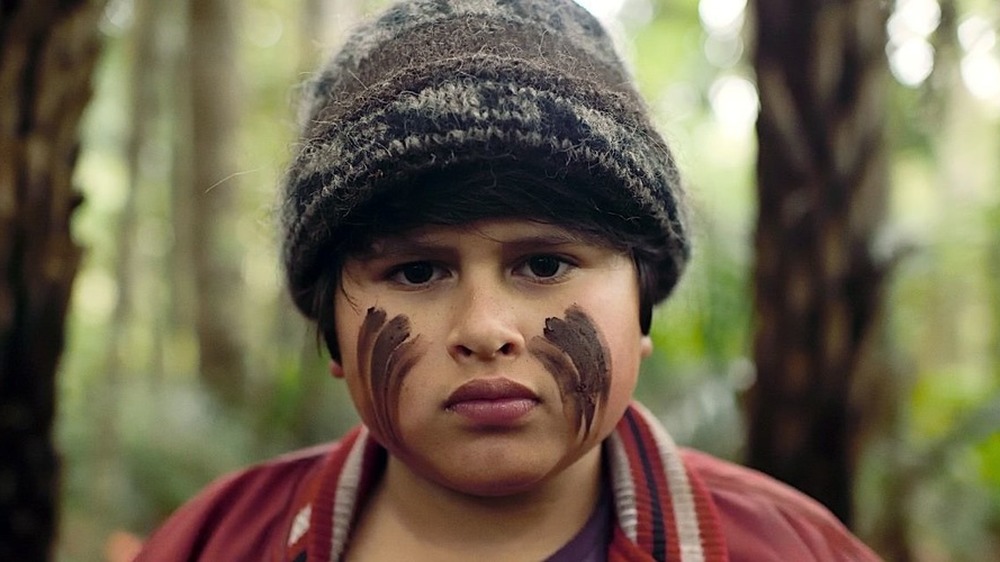 Piki Films
Ok, the obscene language, graphic violence, and superhero silliness at the heart of the Deadpool franchise may not be to everyone's tastes. So if you don't recognize Julian Dennison from his work as the foul-mouthed Firefist, it's entirely possible you know him as the foul-mouthed foster kid from Taika Waititi's heartfelt, but largely unheralded 2016 masterpiece Hunt for the Wilderpeople.
Yes, that Taika Waititi, he who almost single-handedly saved the Thor franchise from mediocrity with Thor: Ragnarok before netting himself an Academy Award for 2019's World War II dramedy Jojo Rabbit. Prior to breaking into the mainstream with those films, Waititi delivered one of the best films of the decade in Hunt for the Wilderpeople, the tale of a troubled New Zealand orphan named Ricky Baker who finally finds a place to call home deep in the Kiwi bush. Unfortunately, the passing of his beloved foster mum (Rima Te Wiata) brings a bitter end to his new life, particularly as his new aloof foster dad (a never better Sam Neil) has little interest in playing the part of single papa.
With nowhere to turn, and desperate to avoid a return to the orphanage, Ricky makes a run for it into the wilds of New Zealand with his foster dad, and a crazed Child Services agent (Rachel House) hot on his tail, thus beginning the wildest chase film and unlikeliest buddy flick this side of "where the Earth wets the cloak of the sky."
That's hardly an understatement, because if you haven't seen Hunt for the Wilderpeople, nothing can prepare you for the madcap mayhem, or the unabashedly tender heart, contained in Waititi's film. 
And the whole of it hinges on the wonderfully dexterous work of Julian Dennison. We're guessing we'll be seeing more of this guy.