The Hidden Taika Waititi Gem You Need To Watch On Hulu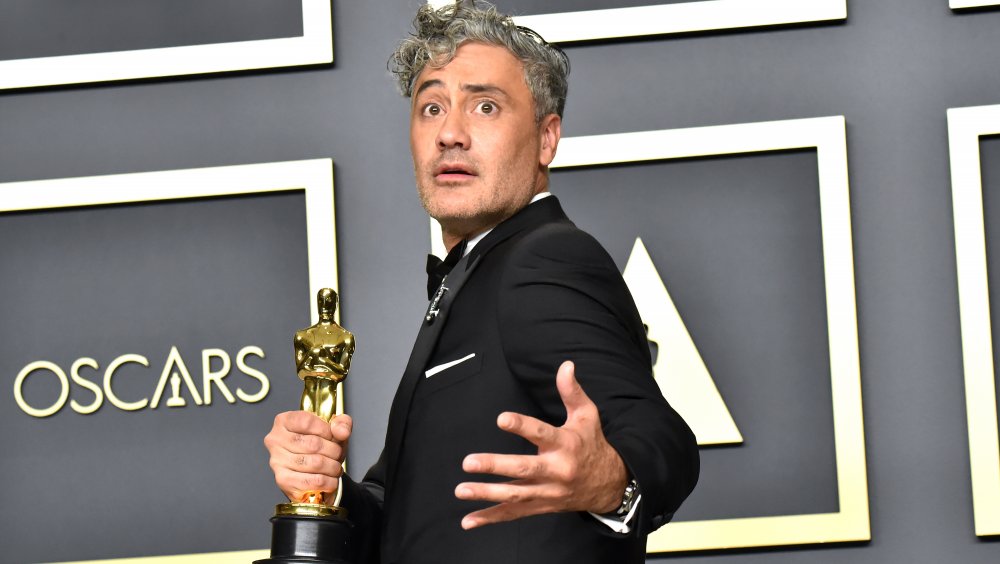 Jeff Kravitz/Getty Images
It's not wrong to think that Taika Waititi's everywhere these days. In the three years since Thor: Ragnarok was released, he has written, directed, and starred as an imaginary Adolf Hitler in the coming-of-age comedy Jojo Rabbit, for which he won a Best Adapted Screenplay Oscar; produced and directed episodes of What We Do In the Shadows, a show based off his 2014 film; and directed an episode and done voice work for The Mandalorian.
He's already written and directed his next film, a comedy starring Michael Fassbender about the American Samoa national soccer team called Next Goal Wins, and is reportedly getting ready to start work on Thor: Love and Thunder. Somewhere in the middle of all that, he's found time to play a role in The Suicide Squad and to sign on to write and direct a Star Wars film, because just about everyone in Hollywood is playing a role in The Suicide Squad and signing on to write and direct a Star Wars film these days.
He's been busy, basically. And if you liked Thor: Ragnarok or Jojo Rabbit, or if any of those upcoming projects sound even mildly interesting to you, then you owe it to yourself to check out the last movie Waititi made before jumping into the Marvel Cinematic Universe and this nonstop avalanche of new projects, the 2016 bushwhacking buddy comedy Hunt for the Wilderpeople.
What is Hunt for the Wilderpeople about?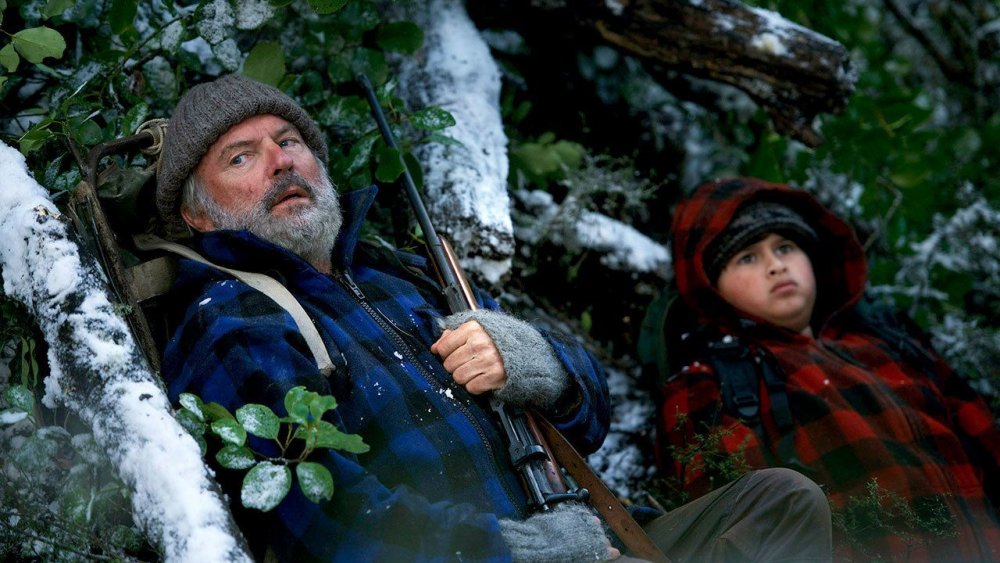 The Orchard
Based on a novel by the author Barry Crump, Hunt for the Wilderpeople tells the story of delinquent foster child Ricky Baker (Julian Dennison), who is brought by child welfare services to live on the remote New Zealand farm of Hec (Sam Neill) and Bella Faulkner (Rima Te Wiata). Hec is silent and distant, but after an awkward start, Bella's patient care breaks through to Ricky, giving him hope that he's finally found a permanent home.
But after Bella dies suddenly, Hec tells Ricky he can't care for him on his own, and that the stern child welfare officer Paula Hall will soon be returning for him. Rather than return with her, Ricky runs away into the bush with his dog Tupac, and when Hec goes after him and injures his ankle, forcing the pair to make camp for a while, they bond and learn how to bridge their differences even without Bella's love holding them together.
When the pair finally make contact with a group of hunters, they become convinced that Hec is abusing Ricky, and the pair flee into the bush to avoid the authorities, including the unrelenting Hall. Ricky picks up Hec's survival skills, and the pair stay on the lam for months, ultimately venturing high into the mountains as they flee the authorities for long enough to find a place where they can scatter Bella's ashes.
Hunt for the Wilderpeople would become the highest-grossing New Zealand-made film of all time (Per the New Zealand Film Commission, The Lord of The Rings doesn't count).
Who stars in Hunt for the Wilderpeople?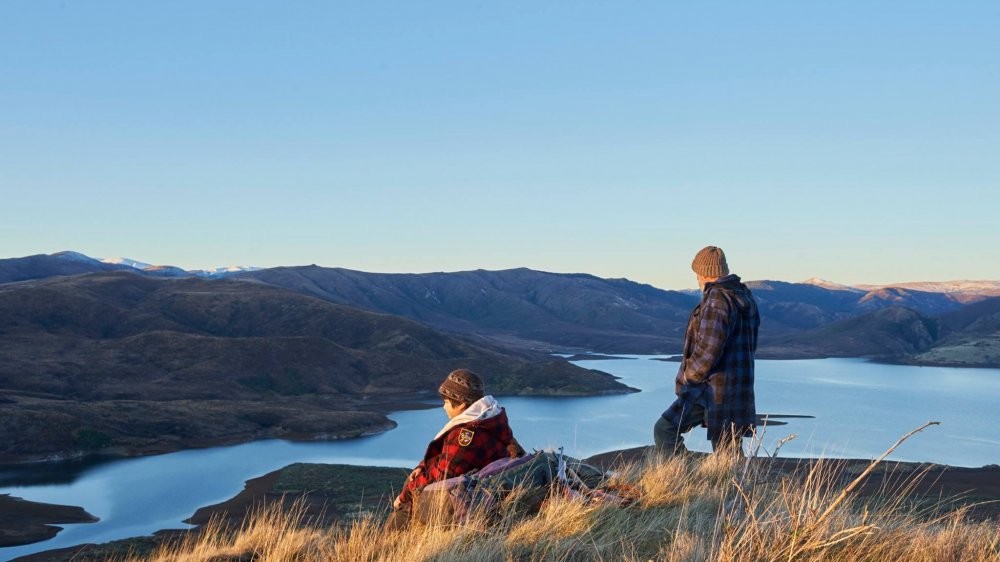 The Orchard
It's safe to say the biggest name involved in this film is the New Zealand-native Neill, the once and future Dr. Alan Grant of Jurassic Park fame, even though it may take you a moment to recognize him under Hec's broad hat and bushy beard. Wilderpeople isn't his first cinematic hunt — he also appeared in The Hunt for the Red October as Montana-loving first officer Vasily Borodin. He designed the titular ship in Event Horizon and starred as the title character in the miniseries Merlin, but he did not play the titular instrument as the villainous husband in The Piano.
Dennison was cast on the back of his work in a commercial Waititi directed, but he had already won Best Supporting Actor at the New Zealand Film Awards for his work in 2013's Shopping, a film that was released when he was 11. He'd go on to play Cable's target Russell Collins in Deadpool 2, and has parts coming up as the villainous Belsnickel in The Christmas Chronicles 2 and in Godzilla vs Kong, presumably as neither of the title characters.
The obstinate child welfare agent Paula Hall is played by the New Zealand actress Rachel House. House made her film debut in 2002's Whale Rider and worked with Waititi on his early films Eagle vs Shark and Boy. She would go on to appear in Thor: Ragnarok as the Grandmaster's stone-faced bodyguard Topaz. She also voiced Gramma Tala in Moana.
Waititi cameos as a minister who delivers an inane, Let's Make a Deal-themed eulogy at Bella's funeral, because who would he be if he didn't take on one more thing to do?