This Suicide Squad Casting Announcement Has Fans Pumped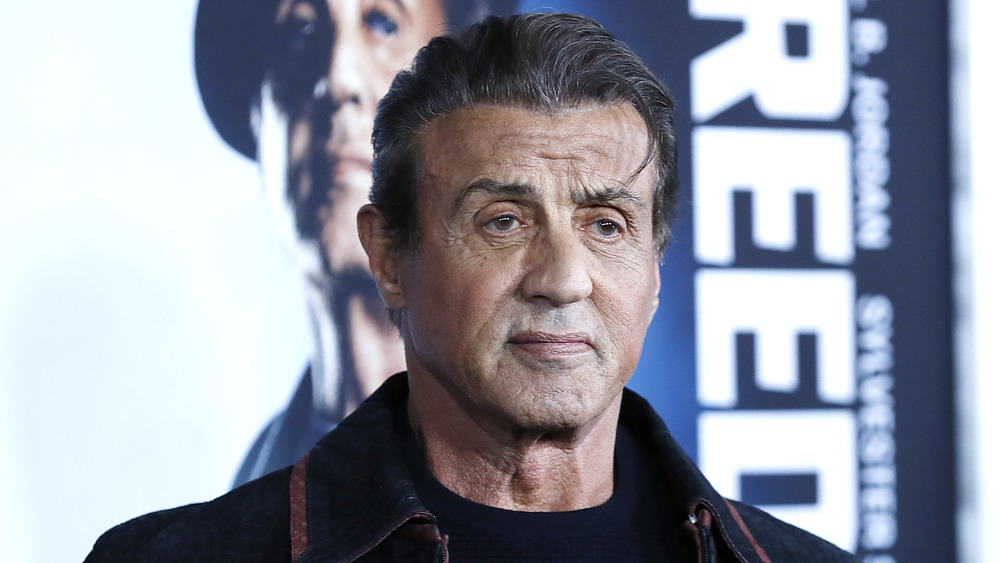 John Lamparski/Getty Images
It looks like James Gunn's The Suicide Squad is shaping up to be even bigger than fans thought. The upcoming film comes after the relative failure of the 2016 DC movie Suicide Squad, directed by David Ayer, which was destroyed by critics but did well at the box office. Gunn's The Suicide Squad is notably not a sequel, but it's unclear if it's a "total reboot," as one producer claimed, as it features returning characters like Harley Quinn (Margot Robbie), Captain Boomerang (Jai Courtney), Amanda Waller (Viola Davis), Rick Flag (Joel Kinnaman), and likely a few more.
Adding to that, Gunn's brought on quite a few big names in new roles. John Cena will play Peacemaker, Idris Elba will be Bloodsport, and a couple actors who frequently act in Gunn's films, like Michael Rooker and the director's brother Sean Gunn, will fill key roles. Though Gunn has revealed the extensive cast in a sneak peek, fans still know little about the plot. As of right now — though it's subject to change — the film has a set release date of August 6, 2021, and Gunn is currently working on a The Suicide Squad spinoff featuring Cena's character Peacemaker, which is running full speed ahead. 
Despite the focus on Peacemaker and reports that The Suicide Squad finished filming in February 2020, it appears that there is some unfinished business on the upcoming DC film, as Gunn posted an image on his Instagram revealing a very interesting addition to the cast — Sylvester Stallone.
Sylvester Stallone is playing a mysterious role in The Suicide Squad
Gunn shared a photo showing himself and Stallone hanging out at a bar, seemingly celebrating a job well done. Tagging both the well-known actor and The Suicide Squad, Gunn captioned the photo with "Always love working with my friend @TheSlyStallone & our work today on #TheSuicideSquad was no exception." The director went on to commend Stallone on his acting ability. This post officially adds Stallone to the already stacked cast of The Suicide Squad, though his role is yet to be revealed. 
Stallone is well-known for his iconic roles in action-packed film franchises like Rocky, The Expendables, and First Blood, which introduced the world to Rambo. The actor has worked with Gunn in the past on Guardians of the Galaxy Vol. 2, in which Stallone has a small role playing Stakar Ogord. After The Suicide Squad, Stallone will go on to play another character in the superhero genre. He's set to take on a starring role in the film Samaritan. The story is about a young boy who searches for a famous superhero (Stallone) who went missing twenty years earlier after a big battle. 
Gunn hasn't given any clue to what character Stallone is playing in The Suicide Squad, but it's sure to be memorable. Fans are excited about the actor's addition to the cast and eagerly awaiting the film's release next year. Hopefully Gunn will continue teasing the film in the lead up to the first trailer and beyond.