Here's Who Sylvester Stallone Could Be Playing In Guardians Vol. 2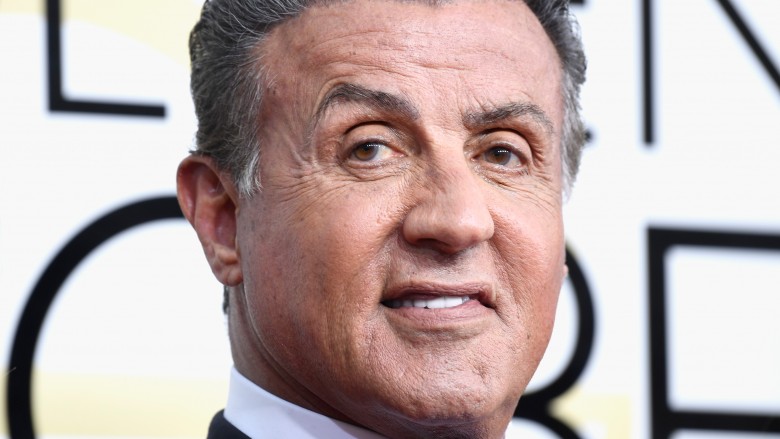 Getty Images
An Italian press release revealed alleged new details on the character Sylvester Stallone could play in Guardians of the Galaxy Vol. 2.
Marvel has been keeping details on Guardians Vol. 2 relatively hush-hush, especially information on new characters' identities. When it was announced that Sylvester Stallone climbed aboard the James Gunn project, fans hurried to piece together small details from press rounds to form theories and craft speculation about who he'd be playing. Efforts may have been successful, as one entertainment site has apparently uncovered Stallone's character. If these reports are confirmed to be true, the Rocky actor will portray an iconic Marvel character.
Italian site MoviesBook tweeted a screenshot of an international press release that details casting information for Guardians of the Galaxy Vol. 2. Written in Italian, the document's English translation gives a rundown of the cast and characters, like Chris Pratt as Star-Lord, Zoe Saldana as Gamora, Karen Gillan as Nebula, Elizabeth Debicki as Ayesha, and Chris Sullivan as Taserface. But the last line mentions Kurt Russell, who plays Ego the Living Planet, and Stallone. It states that he will be playing a character named Stakar.
Guardians fans will know that Stakar is actually Stakar of the House of Ogord, better known as Starhawk, a massively important character in the franchise. An enhanced humanoid and the son of Quasar (a.k.a. Wendell Elvis Vaughn) and Kismet (a.k.a. Ayesha), Starhawk has a knack for manipulating people and events. This habit eventually led to the formation of the Guardians of the Galaxy during the 31st Century. He's a former member of the Reavers of Arcturus and has made quite the reputation for himself in Marvel's Earth-691 timeline.
Prior to the press statement, rumors swirled that a Guardians of the Galaxy companion novel would "reference the Ogord family by name." Additionally, Vol. 2 reportedly first worked under the title Guardians 3000, which many perceived as a reference to the ongoing spinoff comic series of the same name that features (you guessed it) Starhawk. Even the film's executive producer Johnathan Schwartz mentioned that another Guardian would pop up in the sequel, so perhaps Starhawk is that character. Given this extra insight, it certainly seems likely that Stallone could play the famed antihero.
Guardians of the Galaxy Vol. 2 flies into theaters on May 5. While we wait for confirmation on Stallone's suspected role, check out facts about the Guardians you may not know.