The Suspiria Sequel You'll Never Get To See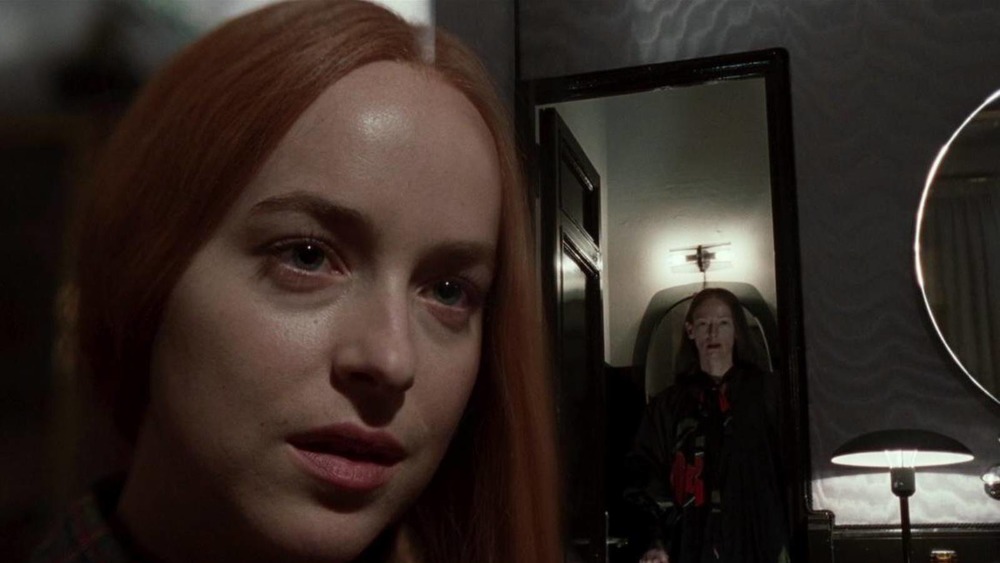 Amazon Studios
The 1977 film Suspiria remains an underrated masterpiece in the realm of horror. The movie's use of color and score, to build tension and suspense, has made it a cult classic, helping to influence an entire generation of horror filmmakers. 
It's easy to see why the classic film would eventually be remade, ultimately coming to fruition in 2018 from Call Me By Your Name auteur Luca Guadagnino. Much of the plot remains the same — namely, focusing on an American who arrives at a prestigious dance academy only to discover its a front for occult rituals. The primary difference between the two films is that while the original uses highly exaggerated colors, the remake is far bleaker.
The film was lauded by critics, even receiving a standing ovation when it debuted at Cannes. It's the kind of horror film movie buffs are always craving, one that relies on building a disturbing atmosphere rather than relying on jump scares. Yet, in an interview with The Film Stage, Guadagnino reveals that he originally titled the film Suspiria: Part One with a sequel being planned before the first film had even finished production.
Why aren't we seeing another disturbing, twisted vision of horror from the acclaimed filmmaker? Turns out, it's a tale as old as time ...

According to Guadagnino, the film didn't make enough money to warrant a sequel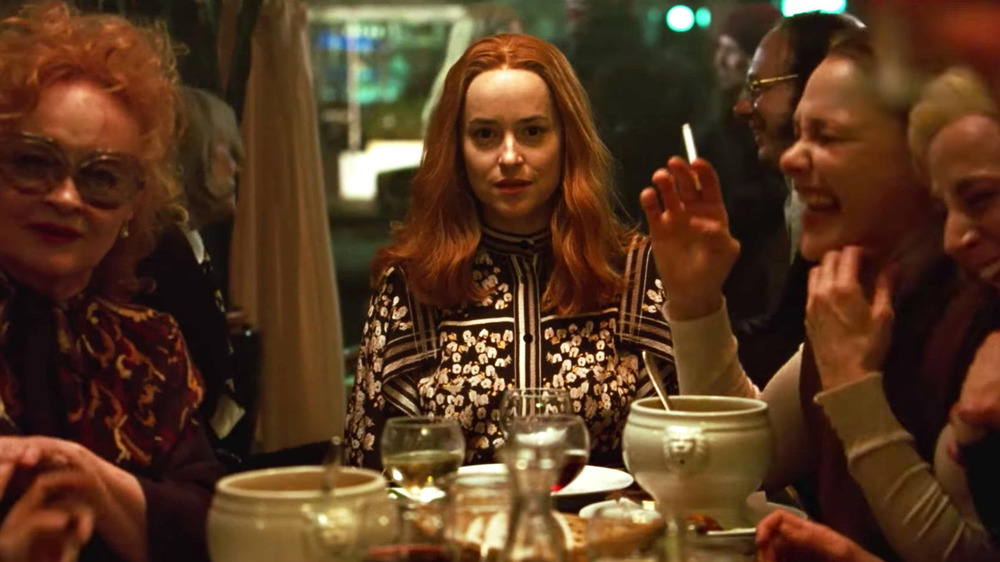 Amazon Studios
Sequels only tend to make sense financially to studios if the first film was a success. After all, why invest money in something no one wanted to see the first time around? 
While 2018's Suspiria has received massive amounts of critical acclaim, it didn't exactly light up the box office. It made just under $8 million with a budget of roughly $20 million (via Box Office Mojo). Based on the interview with Luca Guadagnino, that was the nail in the coffin. "The movie made absolutely nothing," he says. "It was a disaster at the box office. I know that people are liking it more and more now. I loved making that movie. It's very dear to me. But writer David Kajganich and I had really conceived it as the first half of a bigger story."
The remake more or less follows the same plot as the original. Therefore, it would've been intriguing to see Guadagnino go beyond the confines of the first film and explore more areas of this universe. The director goes on to talk about what we could've expected if a sequel ever got off the ground, "I can tell you that in part two the storyline was layered in five different time zones and spaces. One of these was Helena Markos being a charlatan woman in the year 1200 in Scotland and how she got the secret of longevity." It sounds like an ambitious sequel, but without mass audience appeal, it seems as though those plans are scrapped for good. 
Fortunately, 2018's Suspiria ends well enough to where a sequel isn't necessary to enjoy the story. It stands on its own as a glorious piece of filmmaking, qhich you can watch on Amazon Prime if you haven't seen it already.