The Untold Truth Of Suspiria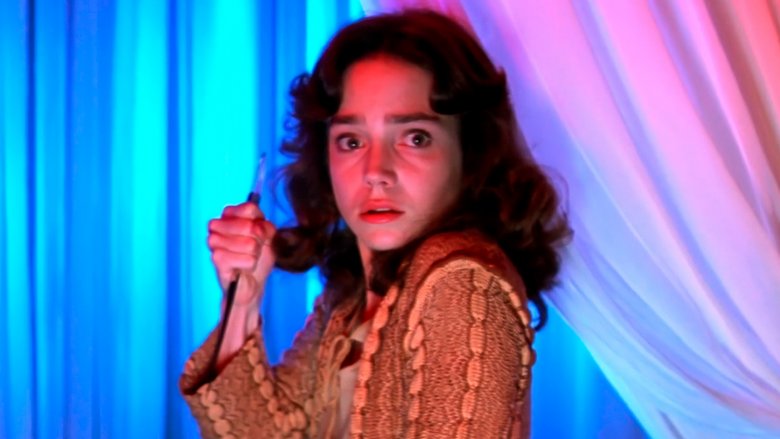 Just after Suspiria's 40th anniversary, a new remake is set to bewitch the big screen. The original has had a long and twisted history and a controversial legacy, with critics calling it everything from "lousy" to "a masterpiece." But regardless of the reviews, Suspiria has unquestionably had an impact on the landscape of horror, with luminaries like John Carpenter and Edgar Wright singing its praises and citing its influence.
So what makes director Dario Argento's Suspiria so important, and so strange? Many factors contribute to the spell it has cast over its fans, from the dazzling color and thundering sound to the unusual dialogue and disorienting story. Despite the respect it's garnered from horror hounds, it's never quite achieved the same pop culture familiarity as some of its American slasher cousins. If the buzz for the new reimagining has you curious, come along with us as we take a look at the history and mystery of Suspiria.
A maestro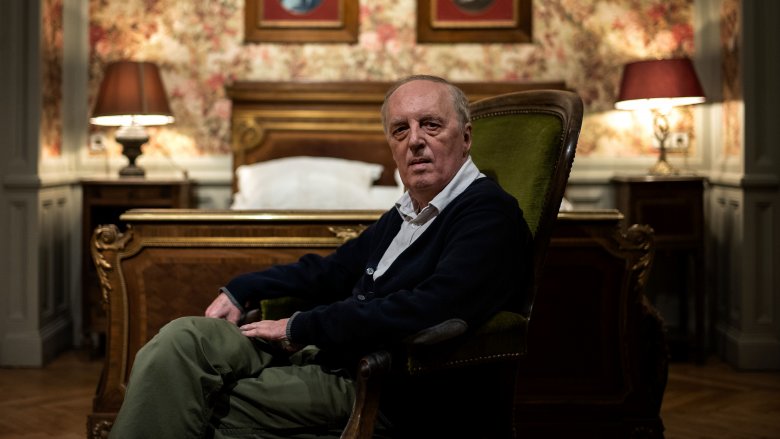 Getty Images
Suspiria is undoubtedly Dario Argento's defining work. The Italian filmmaker has had a number of hits in his five-decade career, but Suspiria is the one that brought him international attention and acclaim. It might be surprising to learn, then, that not only was he already well-established before its 1977 release (at least in his home country), but that it marked something of a departure in style.
Argento began his career as a writer, contributing to the screenplay for Once Upon a Time in the West while working as a newspaper columnist. He made his directing debut in 1970 with The Bird with the Crystal Plumage, a thriller in the Italian giallo style. Giallo movies typically feature crime and detective stories, more pulp mystery than supernatural horror. However, his style evolved throughout the '70s, with visually stunning murder stories like Four Flies on Grey Velvet and Deep Red. Soon, he was ready to inject some witchcraft into his formula. 
Three Mothers
Argento met actress and writer Daria Nicolodi when she starred in Deep Red, and the two began a long relationship both professionally and personally — she starred in five more of his films and their daughter Asia was born in 1975. Though she didn't appear in Suspiria, she had even more influence behind the scenes as a co-writer, contributing her fascination with fairy tales and scary children's stories to Argento's project.
The other primary inspiration for the film was Suspiria de Profundis, a 19th-century collection of psychological essays by English writer Thomas De Quincey. De Quincey imagined "Three Mothers," beings which personified sorrow in the form of tears, sighs, and darkness. Argento envisioned the mothers as a trio of powerful witches, and focused Suspiria on "Mater Suspiriorum," or "the Mother of Sighs." He would eventually complete the trilogy by introducing the Mother of Darkness in 1980's Inferno and the Mother of Tears in a film of the same name in 2007.
An international production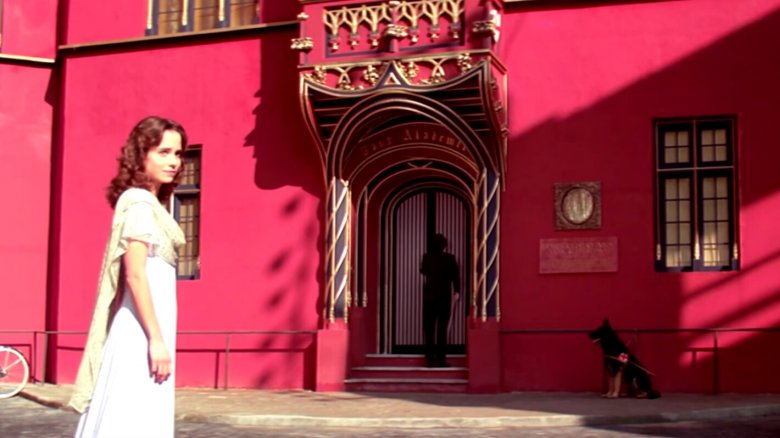 Suspiria has been said to "make sense only to the eye," but there is indeed a story stringing together its spectacular visuals. We meet Suzy Bannion, an American ballet dancer who travels to a renowned dance academy in Germany. As the foreboding atmosphere of the austere institution gradually gives way to gruesome murders and supernatural circumstances, Suzy begins to discover that the school is, in fact, a cover for an ancient coven of witches.
Suspiria was an Italian production, and was shot mostly on sets and soundstages in Rome. However, some scenes were shot on location in Munich to establish the German setting. Argento cast American actress Jessica Harper as Suzy after seeing her in Brian De Palma's 1974 rock musical Phantom of the Paradise. Other actors hailed from America, Italy, Germany, and Austria. With all these cultures clashing on the screen, it's no wonder that Suspiria has the dreamlike feeling of a place and time that never quite existed. 
Echoes of real evil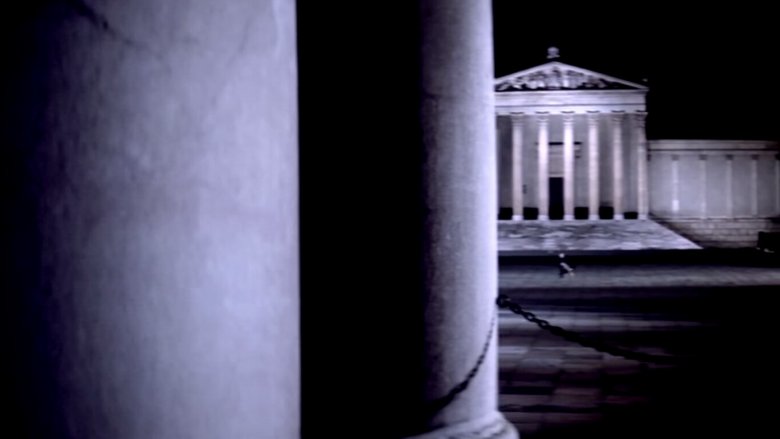 The German setting of Suspiria did more than make Suzy Bannion a stranger in a strange land. Though never addressed directly in the movie, there are numerous atmospheric connections between the phantasmagorical coven of the story and a much more real evil force that had ravaged the country just three decades before. The specter of the Nazi party hovers over the horror of Suspiria.
As detailed in Marcus Stiglegger's visual essay "Suzy in Nazi Germany," the locations used in the movie carried significant historical ties to the Third Reich. In the opening scene, Suzy arrives at the Munich-Riem Airport, built during Nazi control in part to serve as a military base. It was heavily bombed by the Allied Forces, but remained in civilian operation after the war until 1992. Later, a brief scene takes place inside the Hofbrauhaus restaurant, where Hitler gave his first speech to the Nazi party. The most prominent example of this connection is probably the scene in which the blind pianist Daniel is attacked by his own service dog in the middle of Königsplatz, a plaza used for Nazi rallies before being converted into an art gallery.  
A Gothic fairy tale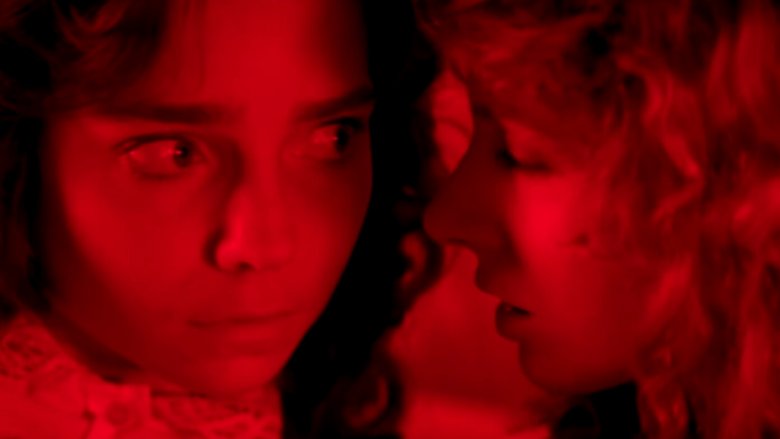 Daria Nicolodi's fairy tale influence became a defining element of Suspiria. Citing surreal children's stories such as Alice in Wonderland, both Nicolodi and Argento originally envisioned the dance academy's students as very young girls. The pair was intrigued by the dramatic potential of placing children in such heightened mystical danger. The film's producers, however, were nervous about the safety hazards and technical logistics of wrangling a cast of kids within the realities of a horror movie set, and convinced them to age the characters up to teens or young adults.
Despite this shift in casting, Argento and Nicolodi didn't do much to change their script, retaining the feeling of vulnerability and wide-eyed wonder they had initially intended. Because of this, Suzy seems constantly overwhelmed by her surroundings, and her rivals do bratty things like stick their tongues out and call each other snakes. To heighten the effect, the sets were constructed to tower over the actors, with doorknobs raised nearly to their heads.   
Over the rainbow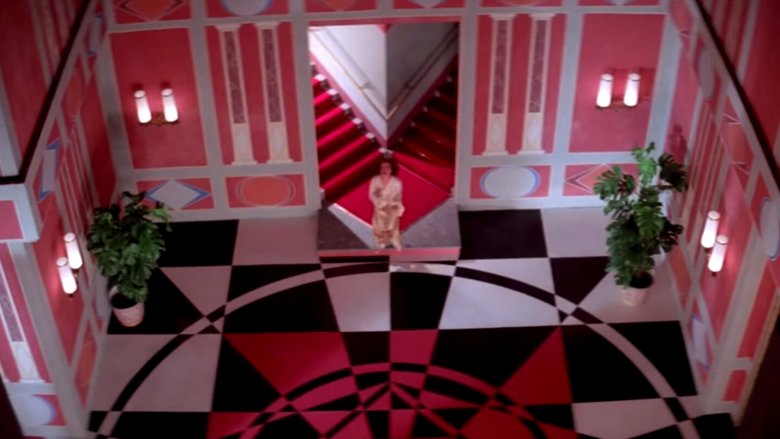 While Nicolodi had Alice in Wonderland in mind, Argento had cartoon influences of his own. He and cinematographer Luciano Tovoli studied Walt Disney's Snow White and the Seven Dwarfs in an effort to capture a rich storybook color palette. Suspiria is immediately striking to the eye and not at all subtle, with vast, expressionistic sets and brightly colored lights placed directly on the faces of the actors.
Tovoli explained his process in great detail for an interview with American Cinematographer, saying his intense use of primary colors was an attempt to "bring to the surface some of the ancestral fears that we hide deep inside us." To complete the illusion of an old-fashioned fairy tale, Suspiria's camera negative was developed using a Technicolor dye-transfer process that dated back to the earliest color movies, placing its look more in line with The Wizard of Oz than the gritty horror films of the '70s. It would be one of the last films ever finished using this method. 
The sound of Suspiria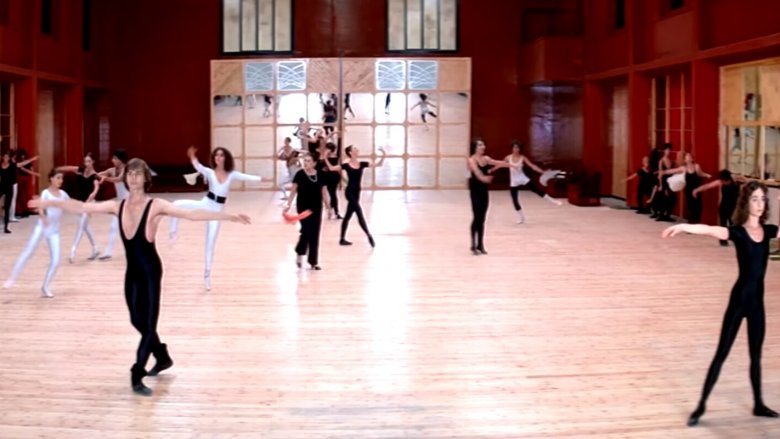 The look of Suspiria is matched in intensity only by its sound. The Italian prog-rock band Goblin had first worked with Argento on Deep Red, stepping in at the last minute when the director was unsatisfied with a more traditional score. As Goblin frontman Claudio Simonetti would later recall, their collaboration on Suspiria was more complete, with the band laying down demo tracks based on nothing but the screenplay. Argento would then blare these recordings on the set to establish the delirious sense of tension he desired.
Synthesizers were still a rarity in film scores in 1977, making Goblin's Suspiria music all the more alarming when it was first heard. Unearthly tones and thundering percussion gallop over Argento's visuals, while strange voices shout, "Witch!" The movie's main music box theme was even selected by Pitchfork as one of the greatest songs of the late '70s. Movie composers were quick to follow Goblin's lead, particularly in the horror films of the '80s. John Carpenter, whose Halloween score caused an even bigger splash just a year later, once quipped to Simonetti, "I know you very well — I stole all your music!"
Critical confusion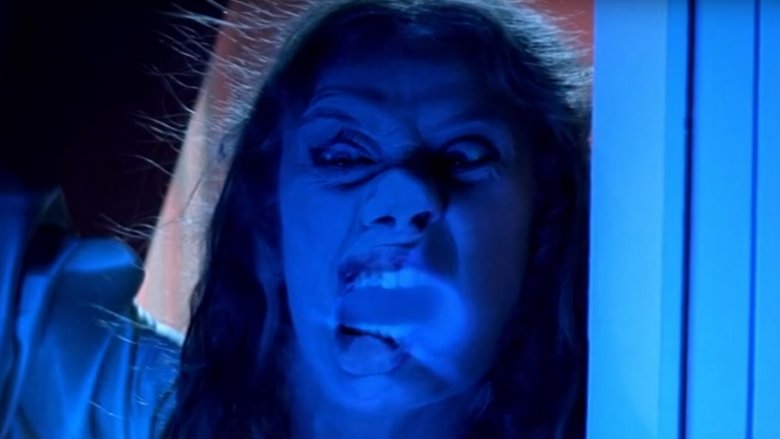 20th Century Fox picked up the American distribution rights to Suspiria while the film was still in production. Little did they know that 1977 would become a rather momentous year for them, and when the time came for its release, the studio got cold feet. Not wanting to damage their newfound Star Wars prestige, Fox no longer felt comfortable with the bizarre style and shocking violence found in Suspiria's final product. They created a new subsidiary called International Classics through which to carry out its theatrical run.
Gene Siskel made note of this controversy in his rather scathing review, which referred to Suspiria as "a weak imitation of The Exorcist." Siskel's distaste for the movie was not uncommon among critics at the time — even positive reviews were marred by reservations about the movie's gore, strange pacing, and stilted dialogue. It was a financial success, however, and gradually saw something of a critical reappraisal as tastes changed and film buffs came to appreciate its bold craftsmanship and unique charms. 
Immortality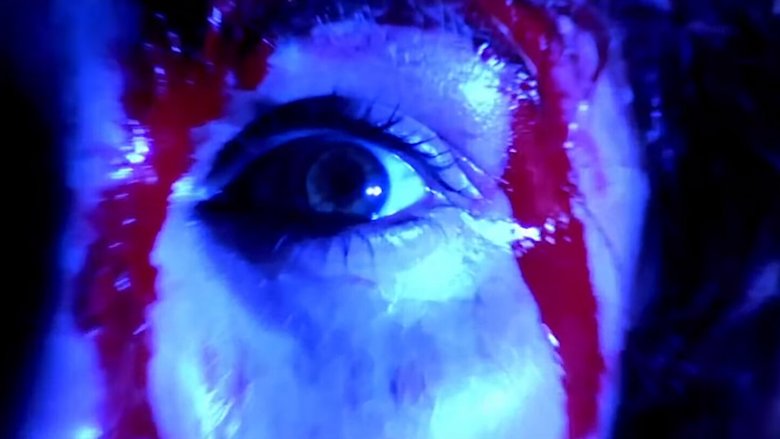 Over 40 years after its initial mixed reception, Suspiria is revered as a horror masterpiece. Retrospective reviews gradually shifted to overwhelmingly positive. As its position as a cult classic solidified, it was re-released in multiple deluxe DVD and Blu-Ray editions, and found its place on numerous "best-of" lists by outlets such as Entertainment Weekly, Empire Magazine, and Total Film. Though Argento never quite matched the international success of Suspiria, he continued to turn out modern genre classics and remains a respected filmmaking force, known by some as "the Italian Hitchcock."
Many horror directors are proud to cite Suspiria as an influence. John Carpenter, whose artfully staged violence and minimalist music echo Argento, has called it "unbelievable."Guillermo del Toro describes it as "a powerful, innovative work of art." Edgar Wright, who placed Suspiria on a list of his favorite films of all time, recalled playing Goblin's soundtrack on repeat while writing Shaun of the Dead with Simon Pegg to cultivate a spooky atmosphere.
Suspiria reborn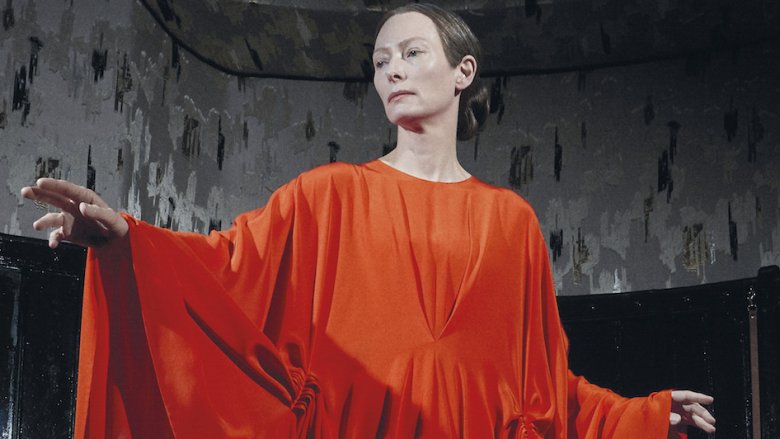 Given Suspiria's influence and the ever-popular tradition of horror movie remakes, it was only a matter of time before a new version found its way to the screen. News of a new Suspiria first broke in 2008, with David Gordon Green attached to direct a reimagining of the classic. However, financial backing for the project fell through, with Green citing the popularity of grittier, cheaper horror movies as a roadblock for his grand vision. He would go on to team up with John Carpenter to revive a different '70s landmark, Halloween.
Call Me By Your Name director Luca Guadagnino eventually picked up the reins, with the backing of Amazon Studios and a cast headed by Dakota Johnson and Tilda Swinton. Radiohead's Thom Yorke has provided the soundtrack. Guadignino hesitates to call his Suspiria a "remake," preferring to think of it as an "homage" to Argento. The film premiered at the Venice International Film Festival, spurring largely positive reviews from critics who were present. It seems that, regardless of how closely the new Suspiria follows in the footsteps of Dario Argento, it may be destined for the same controversial reception and complicated legacy as its namesake.