Supernatural's Missouri On How She Really Feels About Her Death Scene - Exclusive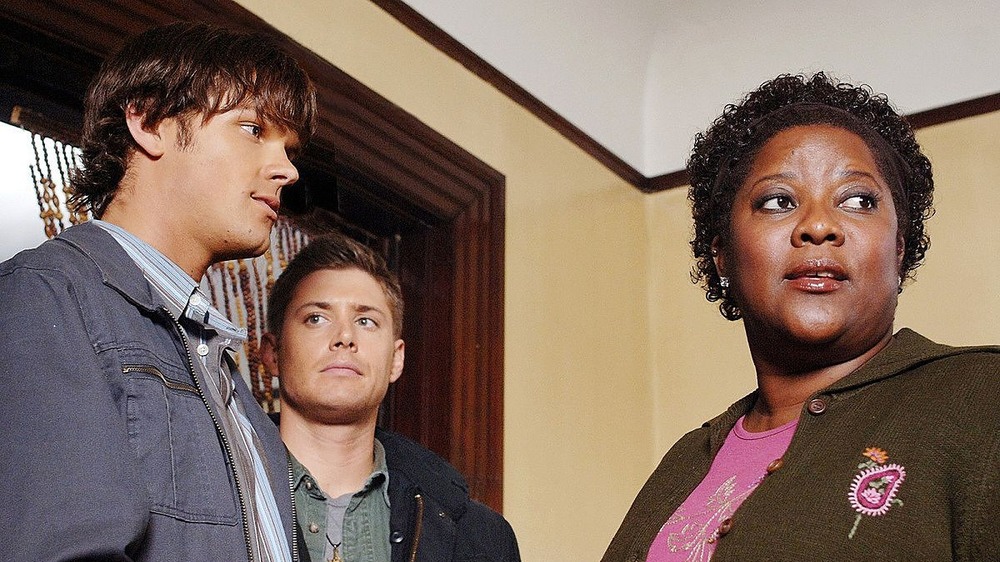 The CW
In its 15 seasons on the air, the CW's Supernatural has garnered a reputation for killing off everyone, even its main stars, more than a few times. But as it turns out, the secret to staying alive on the series is disappearing from the show entirely (and sometimes, not even that will save Supernatural's doomed guest characters). 
Defying all odds, season 1 staple psychic Missouri Moseley (played by Loretta Devine) won the race for the longest-surviving major guest star, even beating out Bobby Singer (Jim Beaver). While the show doesn't shy away from killing and resurrecting its characters, Missouri lasted 13 whole seasons without a death scene. Even though she was only in one episode, "Home," prior to 2017, Devine's character helped significantly shape the Winchesters' lore and history early on when the brothers went back to their childhood home.
Sure, other characters the Winchesters saved (or hooked up with) way back in season 1 have made it through the series unscathed, mostly by never returning. Still, every character notably tied to the family died (at least once) long before the show's 13th birthday. When Supernatural brought everyone's favorite psychic back into the storyline, fans assumed she wasn't long for this world — and they were right. However, as heartbreaking as her season 13 death is, Missouri Moseley dies on her own terms, saving her family. Fans would expect nothing less from the only character ever to sass Dean Winchester into silence. 
During an exclusive interview about her new film, Spell, Looper spoke to Loretta Devine about Missouri's death and what it meant for the series. 
The actual apocalypse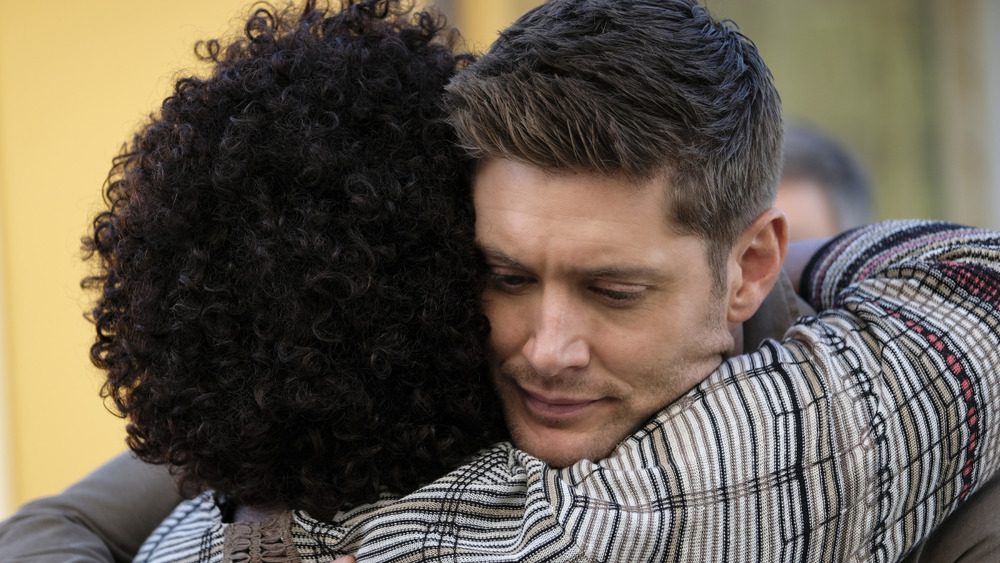 The CW
Though Supernatural already finished filming, Devine is still hopeful Missouri might come back in some way. She said, "Oh, my God. Well, they can still bring her back. They can bring a ghost on anytime they want. They should bring all the guests on as ghosts." It's no secret that the writers had to alter the final Supernatural scripts in light of 2020's massive industry shutdowns, so who knows which beloved guest stars may have shown up if 2020 didn't seem so intent on bringing about an actual apocalypse. Sam and Dean, where you at? 
Devine noted that she couldn't have gotten into Canada for filming, even if it was in the cards for her character. On the idea that Missouri could have come back to be the Winchester's guru in Heaven, just like she was their first guru on Earth, Devine had just three words to say: "Oh my God!"
Is this really the end?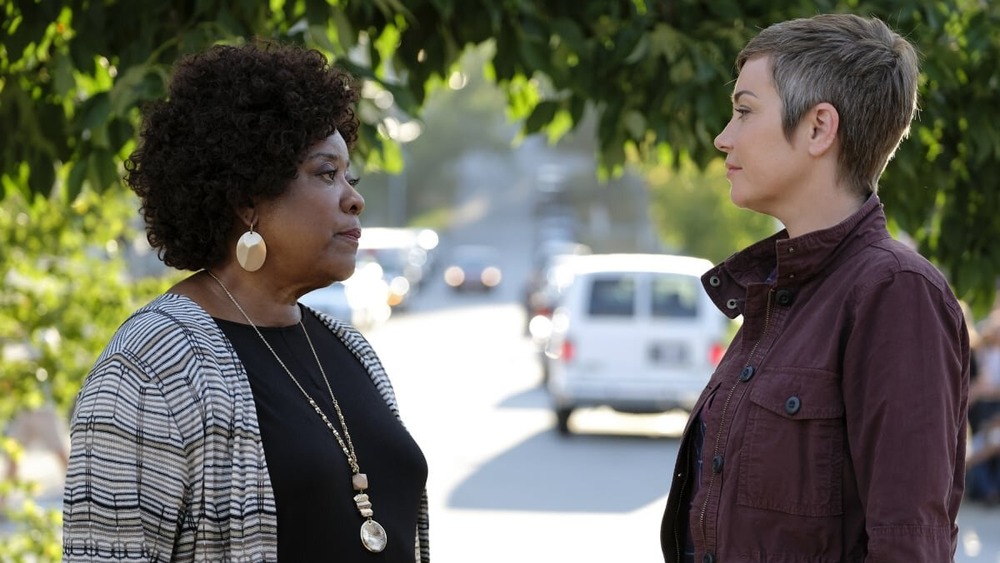 The CW
Another missed opportunity for Devine is her character's intended participation in the ill-fated spinoff series, Wayward Sisters, which would have focused on Supernatural's badass young women hunters. The intended line-up: Jimmy Novak's daughter Claire Novak (Kathryn Newton), Alex Jones (Katherine Ramdeen), and Missouri's psychic granddaughter Patience Turner (Clark Backo). The CW doesn't seem inclined to greenlight any Supernatural spinoffs after the attempted backdoor pilots for Bloodlines and Wayward Sisters, but now that the OG series is saying goodbye, there's more room for the next generation of hunters to take over (if Supernatural's universe doesn't implode).
"When I went back, I think they were trying to set up a spinoff for my granddaughter because she's supposed to go and blah, blah, blah, am I telling a secret? I hope not," Devine notes. "Anyway, I don't know if they spin her [off] or not — but [with] the whole death of the grandmother, I could appear with her in the spinoff if I had to as a spirit later. But they killed me, honey, they stuck a [Wraith spike] through my head! Did you see that?"
Luckily, the writers didn't subject fans to seeing the wraith kill Missouri on-screen, but the intention was more than clear (and a major bummer for fans who fell in love with the character back in 2005). But that's pretty par for the course when it comes to Supernatural — no character survives for long. Now, fans are waiting to see how far the writers will amp up the death toll during the show's final episodes.
Grab some tissues and a slice of apple pie, because the final two episodes of Supernatural air on November 12 and 19. Fans have to prepare themselves for the likelihood of a gloomy ending, because the series that kills everyone is probably going to... kill everyone. Again. While fans wait to say their fateful goodbye to the long-running series, they can check out Devine's spooky Paramount film, Spell, available on VOD.