Freaky Director Weighs In On Freaky Death Day Crossover - Exclusive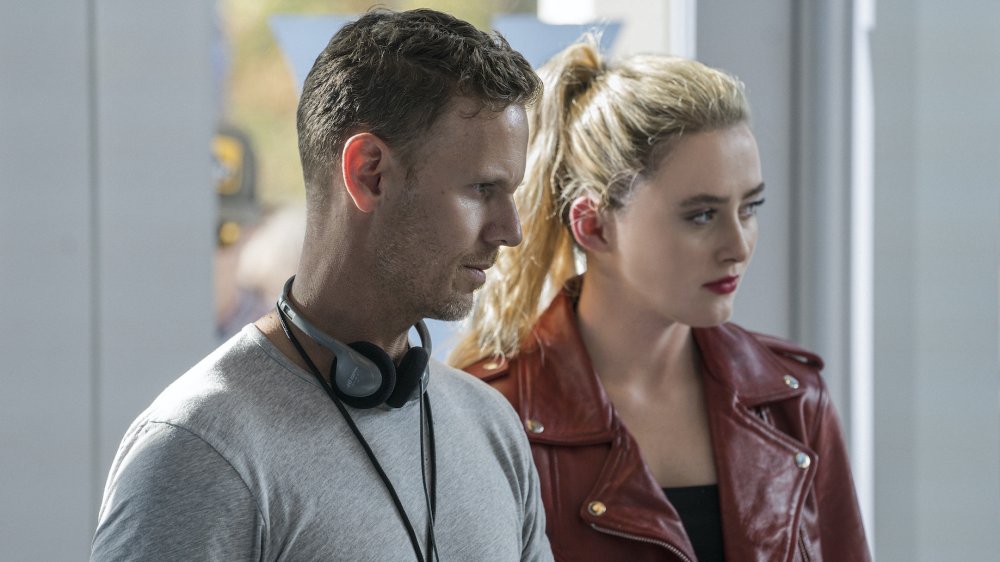 Brian Douglas/Universal Pictures
Happy Death Day pleased horror fans and film critics in 2017 with its darkly comedic subversion of slasher movies and time-loop movies like Groundhog Day. The similarly certified-Fresh Happy Death Day 2U broadened the sci-fi premise in 2019 with a deeper exploration of the multiverse. So when it was announced that director Christopher Landon's next Blumhouse endeavor would be the bloodthirsty body-swap flick Freaky, starring Vince Vaughn (Wedding Crashers) as serial killer Barney Garris and Kathryn Newton (Big Little Lies) as the high-schooler he switches bodies with, it begged an important question: Is there a Freaky/Happy Death Day shared cinematic universe? 
Freaky (shortened from its working title Freaky Friday the 13th) takes the body-swap premise of movies like Freaky Friday and tosses in a knife-happy slasher whose disguise is clearly an homage to the iconic hockey mask worn by Jason Voorhees. When a fan tweeted out a suggestion about making a crossover movie, Landon replied, "It's not the craziest idea — they certainly exist in the same Universe." 
In a recent exclusive interview with Looper, Landon revealed the aftermath of that exchange: "It was really funny, because Jason Blum, they called me, and they were like, 'We've got to do Freaky Death Day!'" 
He also went into more detail about what his new supernatural thriller, due out on November 13, has in common with the Happy Death Day movies.
Why the heroines of Freaky and Happy Death Day should meet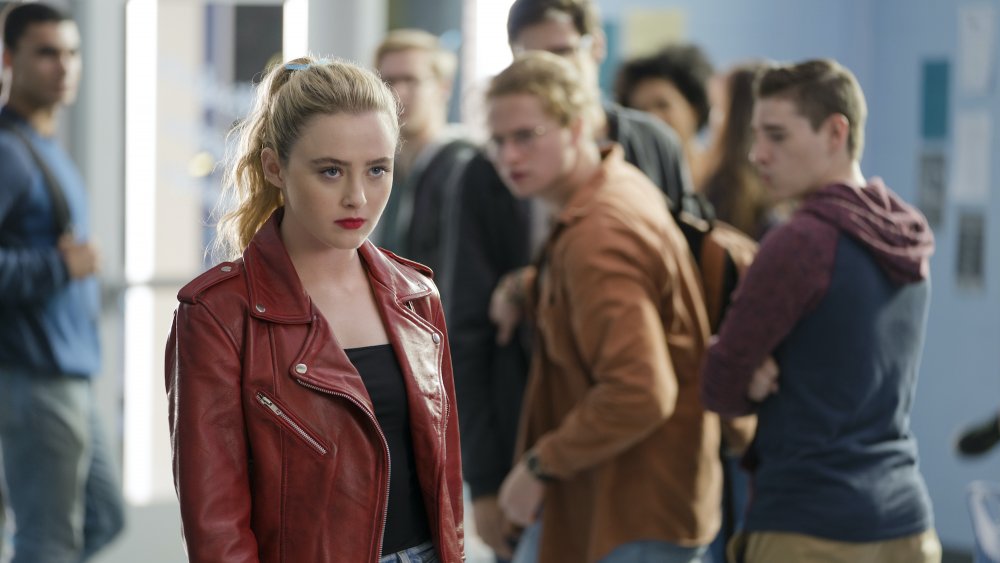 Brian Douglas/Universal Pictures
In the Freaky script, co-written by Landon and Michael Kennedy, Millie Kessler (Newton) races against the clock to reclaim her body from Garris. Early looks at the film excited genre fans, including legendary author Stephen King, who tweeted, "Based on the trailer of FREAKY, Vince Vaughn has GOT to get nominated for an Academy Award. This looks f***ing AWESOME!" Newton's performance is similarly superb, by many accounts. 
Likewise, Jessica Rothe earned rave reviews for her performance as Theresa "Tree" Gelbman, the heroine of Landon's Happy Death Day and Happy Death Day 2U. Certainly, the two characters could relate to one another's ordeals. Landon agrees.
"I don't know if I have a whole crossover movie in mind per se, but I definitely feel like Millie and Tree should really get together for a coffee and talk, because they both have seen some pretty weird stuff," Landon said. 
He further explained his social media confirmation of the shared connection between Happy Death Day and Freaky, adding, "I say that in the sense I think it's very obvious to people that the tone and the spirit of these movies are very much sort of aligned and exist in the same universe." 
So, will audiences eventually get to see Millie and Tree (and their respective crews) onscreen together in some sort of crossover movie? "I'm like, 'Well, let's not get carried away here, folks,'" Landon said with a laugh, recounting his Freaky Death Day conversation with Blumhouse. "Let's just see if anybody even gives a s*** about this movie first." 
Freaky is scheduled for theatrical release on November 13, and will be available via video-on-demand platforms on December 4.