The Reason Jeffrey Dean Morgan Left Supernatural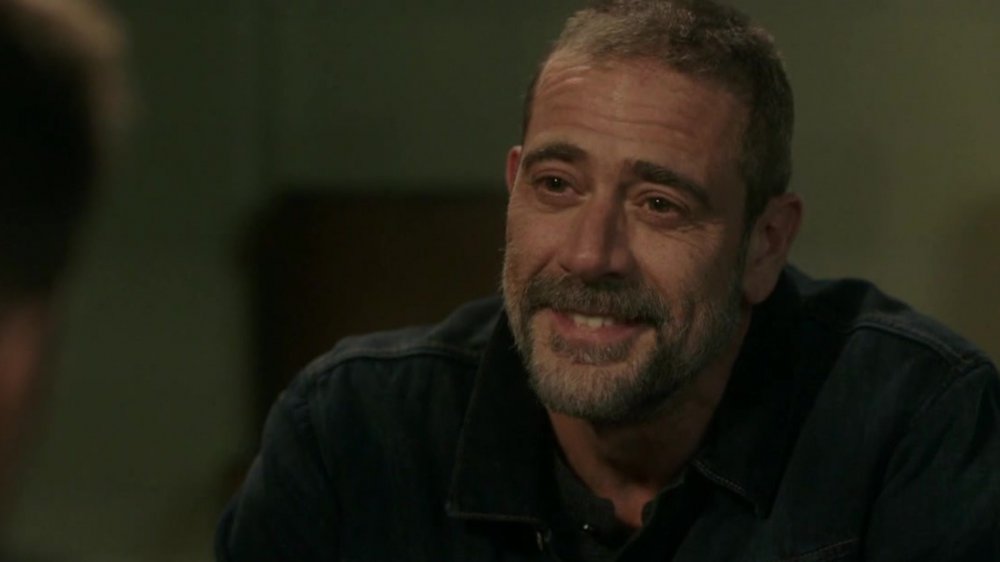 The CW
Supernatural changed dramatically over the years, as it transitioned from a story of two brothers hunting monsters to a battle between the Winchesters and God himself. At the end of the day, though, family always comes first on the beloved CW series. That's why it was truly shocking when Jeffrey Dean Morgan, who played Sam (Jared Padalecki) and Dean's (Jensen Ackles) dad, John, left the series at the beginning of season 2. It always felt like there was more for John to contribute to the story, but Morgan's reason for leaving Supernatural is totally understandable.
There were no hard feelings between Morgan and his co-stars or the creatives behind the scenes — in fact, he remains close to Padalecki and Ackles to this day. Instead, his exit was simply a matter of timing. Morgan's career was just beginning to blow up when he landed Supernatural, and scheduling conflicts kept the original Papa Winchester from making a proper return until the show's 300th episode.
Way back in 2008, writer Sera Gamble explained to Digital Spy that Morgan's busy career made a return unlikely. "We would love to have him back, but he's really busy. He's turned into a huge star over here!" she said. "There's always a chance. We would love to bring back the character if our schedules ever lined up, but I don't think anyone should hold their breath."
Over a decade later, Morgan finally made his triumphant return, but only after he became a major star in his own right.
Jeffrey Dean Morgan was juggling multiple TV roles while he was on Supernatural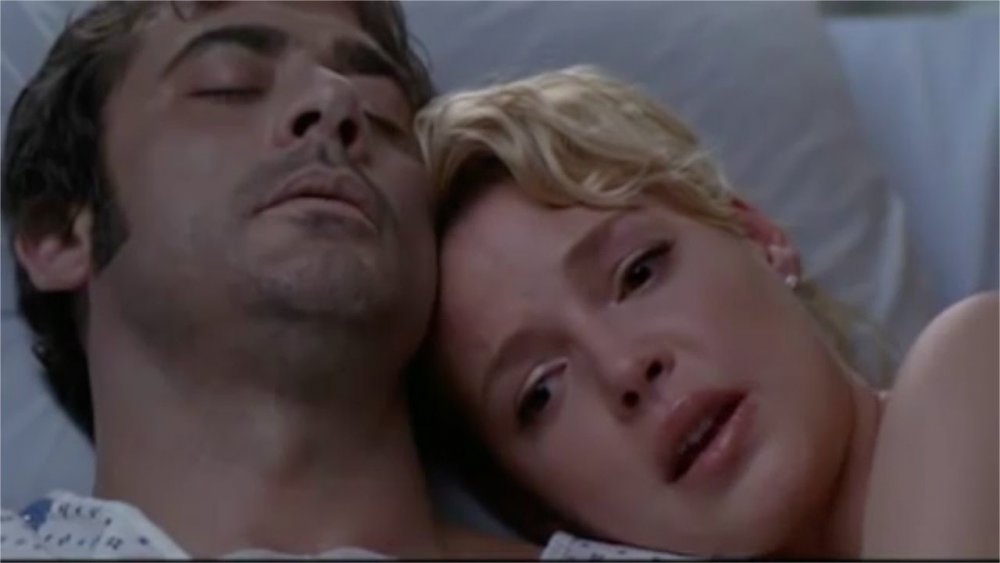 ABC
During his brief stint as John Winchester, Morgan was also appearing on Grey's Anatomy and Weeds. In 2006, he marveled at his good luck in an interview with the Orlando Sentinel. "It's a complete switch, I'll tell you that," he said of balancing three roles at once. "I've been kicking around this business for a long time. Persistence pays off. You kick around long enough, and good things can happen. It's been one heck of a year. I can't complain."
Ultimately, all three of his characters were killed off, but Morgan didn't miss a beat. In 2007, he starred in the romantic film P.S. I Love You alongside Hilary Swank, and by 2009 he had landed the role of the Comedian in Zack Snyder's Watchmen. He continued to work steadily in film and on TV after that, and in 2016, he landed the role of the baseball bat-toting Negan on The Walking Dead. Given how steady his workload remains to this day — and just how big of a show The Walking Dead is — it's surprising he was able to make time for a Supernatural comeback at all, even if it was for only one episode.
For Jeffrey Dean Morgan, a return to Supernatural was always in the cards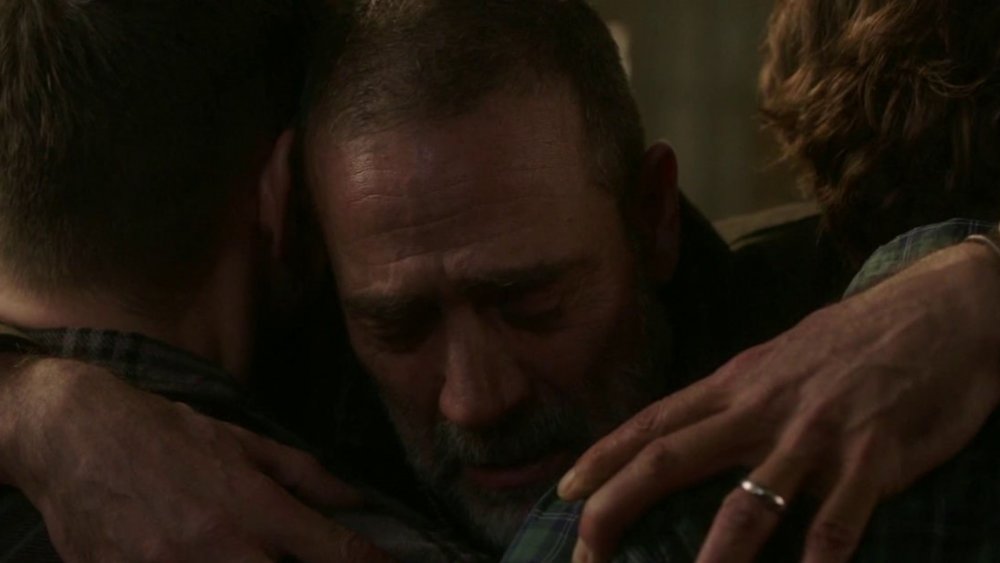 The CW
Even as his star began to rise in Hollywood, Morgan always knew he wanted to return to Supernatural at some point. For the in demand actor, it was always about finding not only the right time, but the right story to tell. That story finally came around in the 300th episode, "Lebanon."
In "Lebanon," Dean makes a wish on a pear that grants his heart's desire, and in the process he manages to bring his father to the present for a long-awaited family reunion. John's return proves to be a healing experience for the Winchesters, as they finally get to say all of the things that were left unsaid after their father's untimely death. The emotional hour proved to be just the story Morgan had been waiting for all these years.
"It's kind of important if you're going to bring this guy back, there's gotta be an endgame," Morgan told Entertainment Weekly. "The relationships between these three men were so open, so if I was going to come back, it would be nice to have some closure, especially with Sammy. So it went from there, and we worked it out to where we think it's a good story and a really good way for John to come back into the fold."
Morgan's return was only for one episode, but after more than a decade since his last appearance as John Winchester, his return provided closure for both him and the fans.