Why Alex Trebek Fans Are Watching Celebrity Bowling On Amazon Prime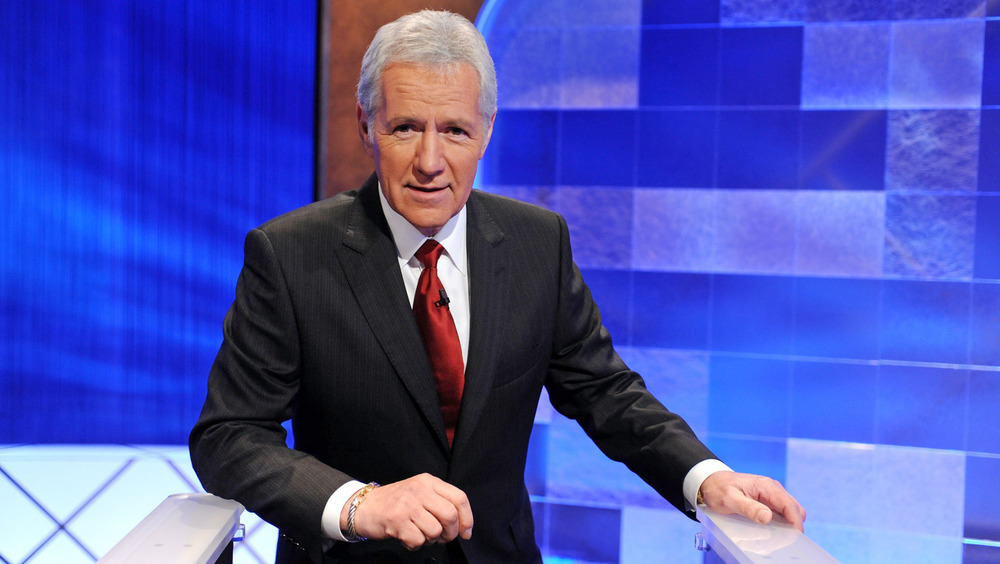 Amanda Edwards/Getty Images
The world of television game shows was dealt a devastating blow on November 8, 2020 when the long-time host of Jeopardy!, Alex Trebek, passed away. Despite being diagnosed with pancreatic cancer in 2019, Trebek persevered and continued hosting the beloved game show. In fact, fans will be able to continue tuning in to new episodes of Jeopardy! until his final appearance airs on December 25.
While Trebek's passing is a tragedy, he leaves behind a bevy of entertainment. Several classic episodes of Jeopardy! can still be found on Netflix for all to watch. He's also made guest appearances in some of the greatest TV shows of all time, including Cheers, The Simpsons, and How I Met Your Mother. If you're tuned in to what's going on in the small-screen world, then you've undoubtedly seen Trebek pop up time and time again on some of your favorite shows. It's for this reason that fans are now flocking to Amazon Prime to see Trebek do something he wasn't particularly known for: bowling. 
Fans love seeing vintage Alex Trebek knock down a few pins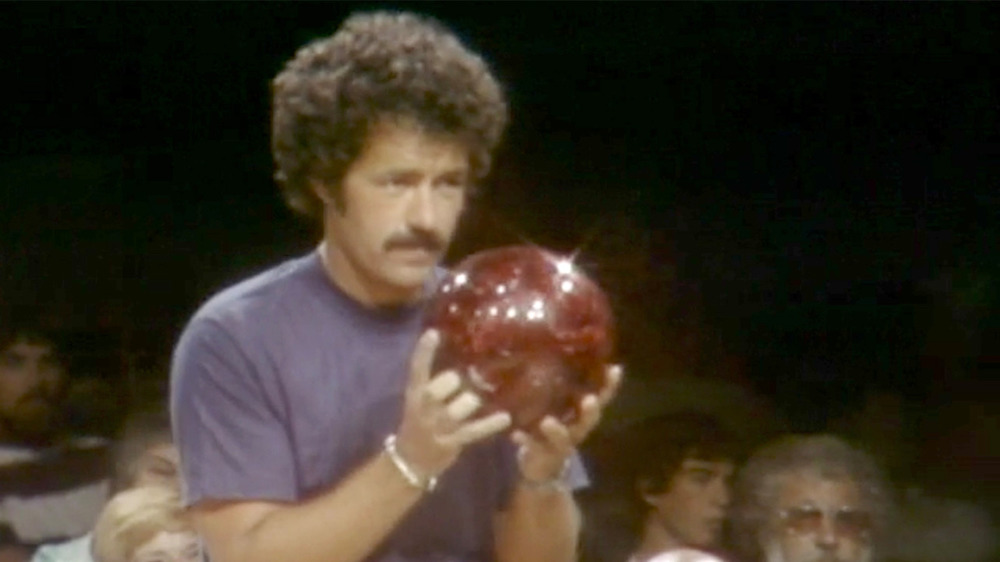 Peter Rodgers Organization
For 144 glorious episodes between 1971 and 1978, Americans got the opportunity to watch their favorite celebrities — from Frankie Avalon to Charles Nelson Reilly — try to get a score of 300 on Celebrity Bowling. The rules of Celebrity Bowling were simple: Two teams consisting of two celebrities each were pitted against one another, and the game show played by "best ball" rules, meaning both members of the team would have to roll the ball to knock down as many pins as they could for each frame. In the event no one was able to get a strike, then the celebrity with the worst shot would have to try to roll for the spare in the other team's lane.
It was a treat for fans to watch their favorite actors and singers be good (or hilariously bad) at the sport. On episode 22 of Celebrity Bowling season 3, none other than the late, great Alex Trebek makes a glorious appearance. 
Trebek's appearance on the show was recently brought back to the masses' attention thanks to Jeopardy! champ Ken Jennings. He took to Twitter to inform his followers, "I can't tell you how to live your life but the Alex Trebek episode of Celebrity Bowling is still on Amazon Prime."
All Amazon Prime members can enjoy a radical blast from the past by checking out Trebek in all his mustachioed glory. If you don't have an Amazon Prime subscription, then don't fret — the episode is also available on streaming platforms like Tubi and IMDb TV.