Here's Why Alex Trebek Never Quit Filming Jeopardy! While He Was Sick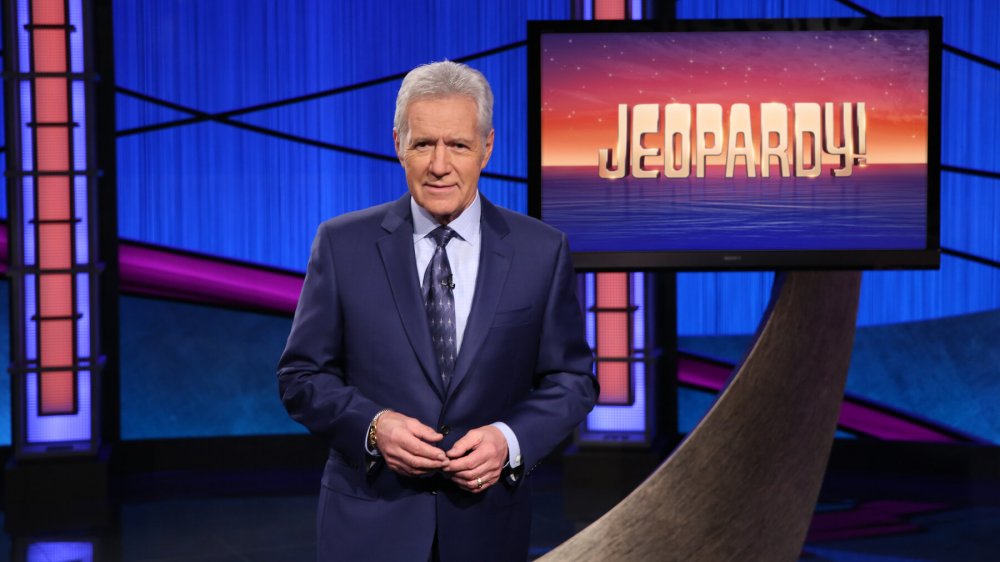 Sony Pictures Television Studios/CBS Television Distribution
Alex Trebek worked until the end.
After learning of the beloved Jeopardy! host's death on Sunday, November 8, 2020, the world collectively mourned the man who brought kindness, wit, humor, and knowledge to their homes for nearly 40 years. Trebek died at the age of 80 after suffering complications from stage IV pancreatic cancer. But even as his pain worsened from a recent surgery, the 80-year-old broadcasting legend refused to stop filming the popular game show that he felt, according to Jeopardy! executive producer Mike Richards, "popularized intelligence."
In an interview with CNN on November 8, Richards said Trebek "believed in the importance of Jeopardy!" and that his love for the show and its contestants is what drove him to keep working. "He reveled in these intelligent people, in the contestants, in the writers," Richards said. Simply put, Trebek kept working on Jeopardy! because he enjoyed surrounding himself with all of these components.
Richards added that Trebek was the "most professional person" he's ever worked with, telling CNN, "Here he was battling cancer, pain, chemo, exhaustion, but you couldn't tell when the cameras rolled." 
Alex Trebek hosted over 8,200 episodes of Jeopardy! and wanted to keep going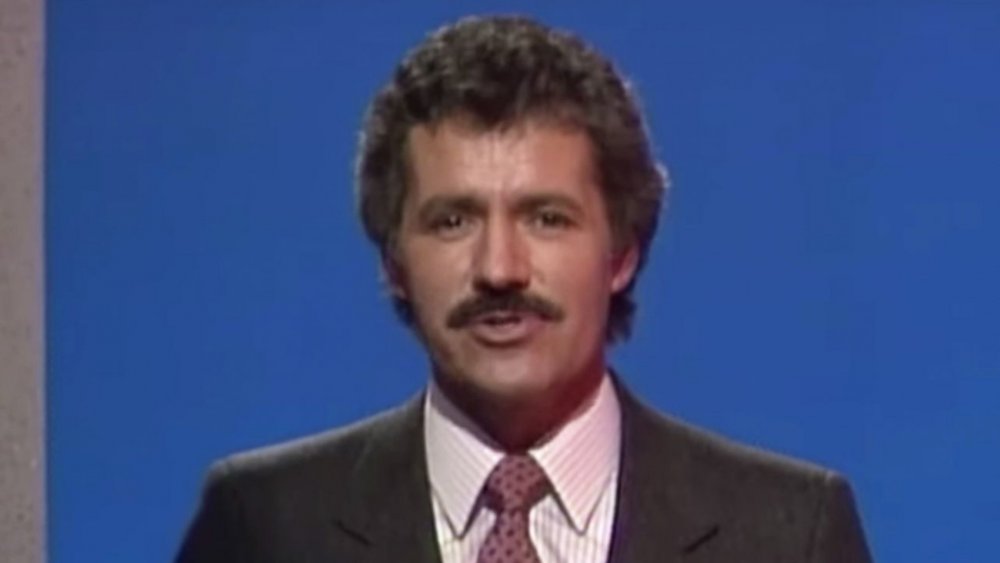 Sony Pictures Television Studios/CBS Television Distribution
Trebek's resilience should be no surprise to his fans, as he hosted 37 seasons and over 8,200 episodes of Jeopardy! since joining the series in 1984. Richards said the secret to Trebek's success and longevity was that, even though he was self-deprecating about his intelligence, Trebek "craved knowledge."
Though Trebek wasn't the first host of Jeopardy!, he will always be its most memorable one. Since he began hosting the quiz game show, he won seven Daytime Emmys and a TV Critic's Association lifetime achievement award, cementing his synonymous status with the show. 
In Trebek's recent memoir, The Answer Is...Reflections On My Life, he wrote that his life had been a "quest for knowledge and understanding, and I'm nowhere near having achieved that." In what's now an even more poignant quote, Trebek added, "And it doesn't bother me in the least. I will die without having come up with the answer to many things in life."