Savage Alex Trebek Jeopardy! Moments That Will Have You Cracking Up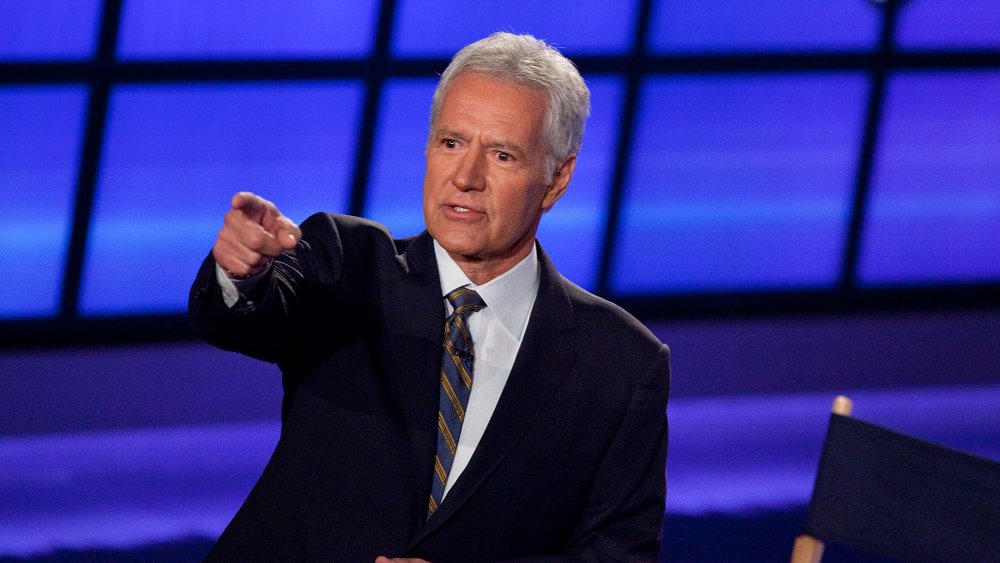 Ben Hider/Getty Images
When news broke on November 8, 2020 that Alex Trebek, who led Jeopardy! for an incredible 37 years, passed away due to complications from stage IV pancreatic cancer, fans flocked to remember the game show host who had become such an important part of their lives. However, in doing so, fans have unearthed some of Trebek's sassiest moments, sharing them in the most respectful and loving way possible. Knowing, as we do, that the Jeopardy! host had an excellent sense of humor, he'd likely love to see some of his best clapbacks making the rounds on social media.
An extraordinarily intelligent man who made knowledge and learning fun for generations of fans across the world, Trebek was perfectly capable of coming up with a quick retort against unsuspecting Jeopardy! contestants. Here are just a few incredibly savage Alex Trebek moments from throughout his unforgettable Jeopardy! tenure, as well as a few heartfelt surprises.
Alex Trebek was the king of clapbacks on Jeopardy!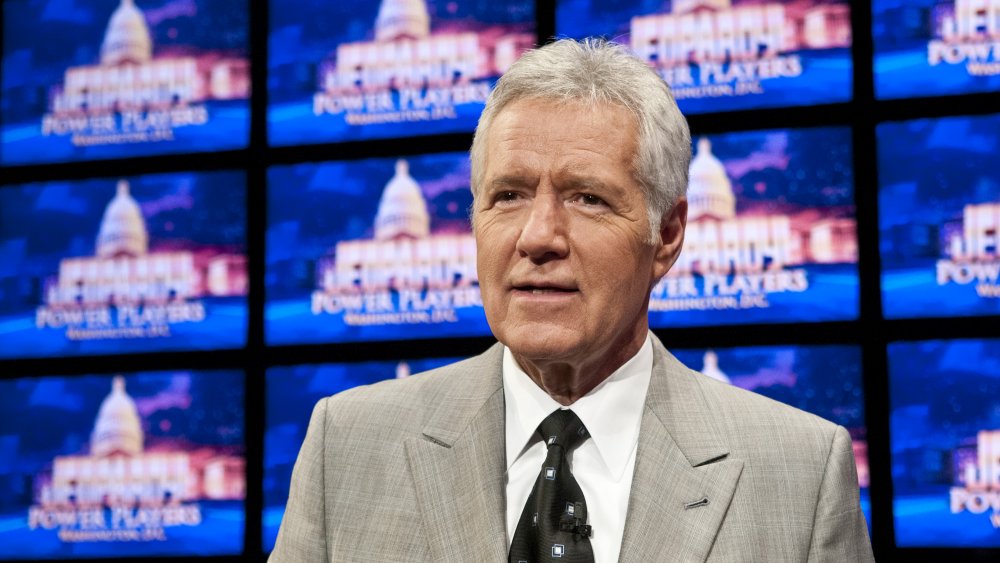 Kris Connor/Getty Images
Though Trebek was always a warm and welcoming presence to contestants, he definitely didn't stop himself from indulging in some snarky comments on Jeopardy! Every now and then. In the aftermath of Trebek's heartbreaking passing, a clip from a contestant interview started making the rounds which shows off Trebek's most savage tendencies. This should come as no surprise; in 2018, he told Vulture his disdainful approach to wrong answers was on purpose, saying, "I know that 'You've disappointed [a dad]' is a tone I'm striking. It's also, 'How can you not get this? This is not rocket science.'"
In the clip, Trebek introduces Susan, the contestant, saying that her "favorite type of music is something I've never heard of, but doesn't sound like very much fun." In response, Susan says she's a fan of "nerdcore hip-hop," explaining, "it's people who identify as nerdy rapping about the things they love: video games, science fiction, having a hard time meeting romantic partners, you know. It's really catchy and fun." Trebek immediately fires back with a cutting yet hysterical retort: "Losers, in other words."
In another clip, Trebek can't hold back his disdain for three different contestants as they struggle through a football category, failing to get a single answer correct. After asking if the show should just cut away to commercial rather than let anyone try to answer, Trebek runs through the category with barely concealed exasperation, saying, "Let's look at the $1,000 clue, just for the fun of it," and expressing his certainty that nobody will get a single answer right. There's no doubt that Trebek loved hosting Jeopardy!, loved meeting contestants, and loved his job, but he couldn't help from getting in some digs every now and then.
Alex Trebek also had plenty of heartfelt moments throughout Jeopardy!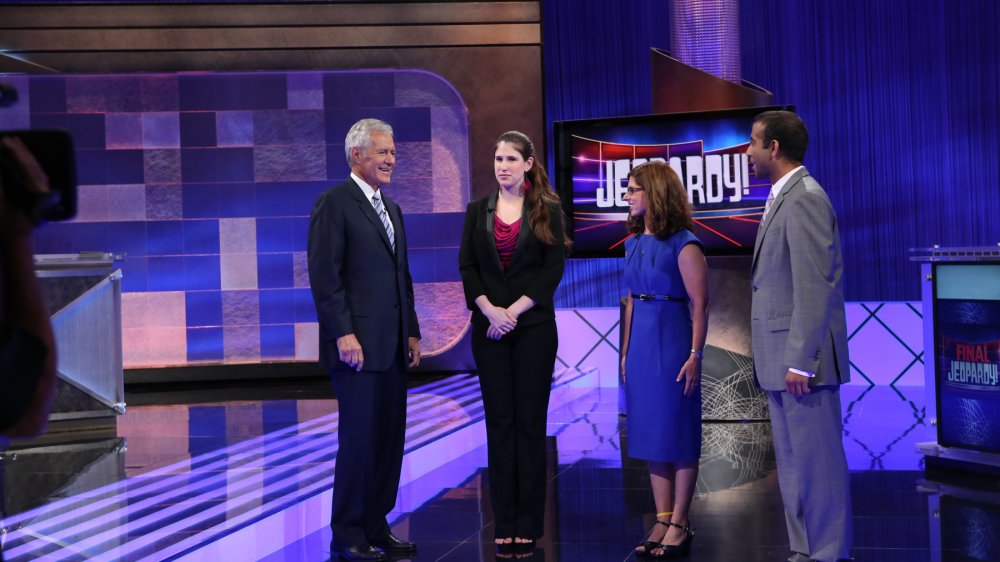 Handout/Getty Images
Trebek wasn't just a clapback machine throughout Jeopardy!, however. In fact, some of the show's most memorable surprises were either due to Trebek's hidden talents or were incredibly heartfelt, especially in the aftermath of his cancer diagnosis.
Former champion James Holzhauer, who you might remember from his 32-game streak on Jeopardy! in 2019, Tweeted a few tributes to Trebek; in one, he called his late friend an "underrated rapper," with a clip of Trebek hilariously reading a rap lyrics category. According to a New York Times obituary, Trebek was just as sharp off the set. When a fan once approached him in a restaurant, trying to stump him with a Jeopardy!-style answer — "The American flag flies here 24 hours a day, every day of the year" — Trebek, without  batting an eye, answered, "What is the moon?"
However, some of the most surprising moments on Jeopardy! were heartfelt moments that showed off Trebek's sensitive side. In a recent post-game chat, a contestant revealed to a tearful Trebek that he only learned English thanks to Jeopardy!, and after Trebek revealed his diagnosis in March 2019, a contestant named Dhruv Gaur, who played later that year, bet $1,995 of his $2,000 total just to write "we love you, Alex!" in the answer box. Caught off guard, Trebek gets choked up immediately at Gaur's sweet message, though of course, he has a retort at the ready: "Cost you $1,995. You're left with five bucks."
Trebek's entire Jeopardy! tenure is available to stream on Netflix, and there's no doubt that the host will be missed by generations of game show fans, who mourn Trebek along with his friends and family.