Hollywood Pays Tribute To Alex Trebek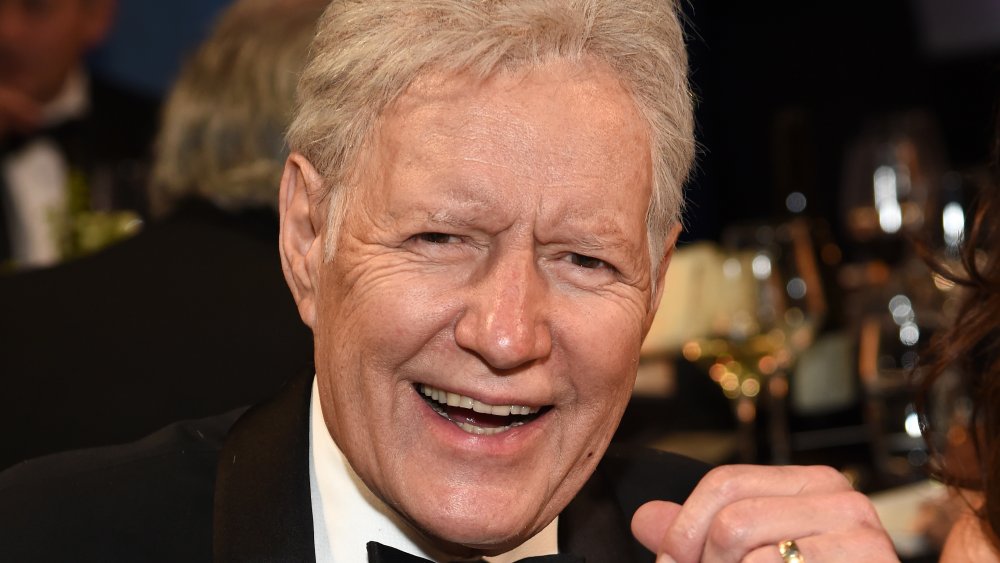 Michael Kovac/Getty Images
It's a sad day for TV viewers of all stripes. On Sunday, November 8, 2020, Alex Trebek, who hosted the celebrated quiz show Jeopardy! for 36 years, passed away from pancreatic cancer. When news of Trebek's death broke, people of all walks of life expressed their sadness at the loss of one of the most familiar faces on television.
Many from the entertainment world took to Twitter to share their condolences. Ken Jennings, who shot to prominence after his 74-game winning streak on Jeopardy!, tweeted a photo of himself and Trebek with the caption, "Alex wasn't just the best ever at what he did. He was also a lovely and deeply decent man, and I'm grateful for every minute I got to spend with him."
Fellow TV hosts Ryan Seacrest and Chris Harrison had heartfelt tributes for Trebek as well. The former American Idol and current Live with Kelly and Ryan host tweeted, "Alex Trebek was like a family member who I watched every night. I remember going to the set to watch him tape a show before I started my TV career. He was a big influence and one of a kind. Rest In Peace, Alex." Meanwhile, The Bachelor and The Bachelorette host lamented, "We lost a hosting legend today and a real gentleman Alex Trebek. My thoughts and prayers go out to his family and his Jeopardy family."
They were joined by others from across the entertainment industry in honoring the late TV legend.
Celebrities shared their grief over Alex Trebek's passing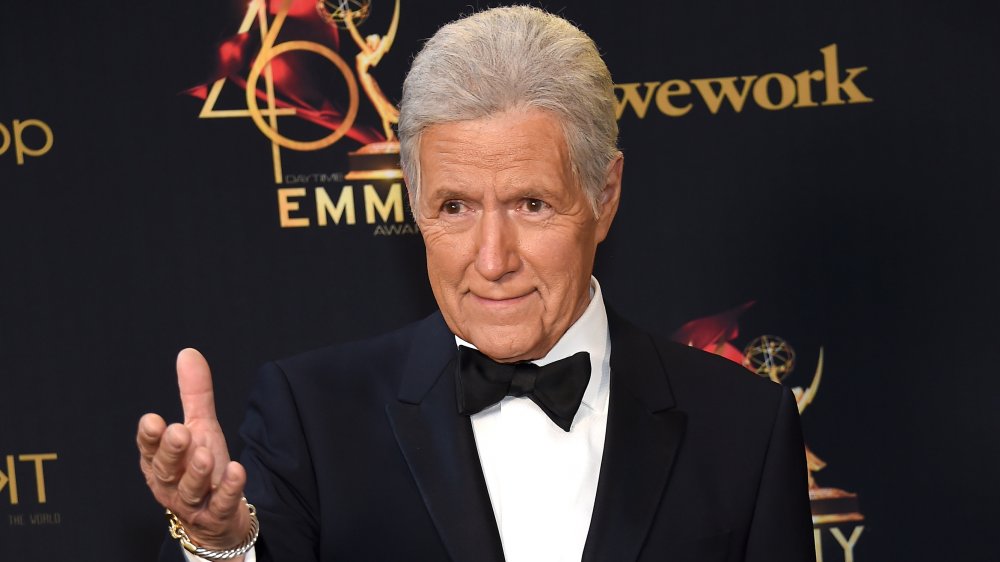 Gregg Deguire/Getty Images
As the news of Trebek's passing spread across the internet, condolences pour in from everywhere. The Goldbergs star Wendi McLendon-Covey tweeted, "So sad to read this! He was a sweet man and a class act. #Legend." Chance the Rapper, host of the latest Punk'd revival, said simply, "rip Alex Trebeck," adding a dove emoji to his tweet.
Rage Against the Machine guitarist Tom Morello shared his poignant thoughts on Trebek's legacy: "Rest In Peace, Alex Trebeck. A brilliant educator and fixture of our lives for decades he made everyone who watched Jeopardy happier and smarter. Thank you."
Comedy legend and current Pose co-star Sandra Bernhard tweeted, "I am heartbroken #alextrebek is gone @Jeopardy has guided us through the pandemic & he will be sorely missed," while Schitt's Creek co-creator and co-star Dan Levy added, "Thank you, Alex."
The overall sentiments of many were summed up by Top Chef and Taste the Nation Host Padma Lakshmi, who tweeted, "I'm so saddened that Alex Trebek has passed. Growing up, he made me feel like my nerdiness was valuable and I loved learning from watching jeopardy. It was our family's nightly pleasure."