This Was Alex Trebek's Pick To Be The Next Jeopardy! Host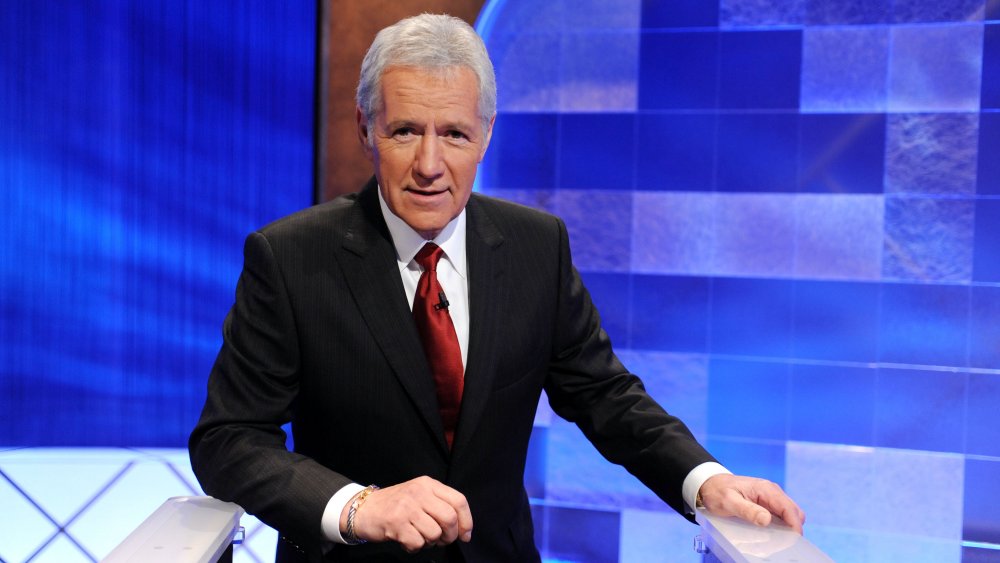 Amanda Edwards/Getty Images
On November 8, 2020, the crew behind the beloved game show Jeopardy! made a tragic announcement: the show's intrepid host, Alex Trebek, passed away at the age of 80 due to complications from stage IV pancreatic cancer.
After announcing his diagnosis in March of 2019, Trebek continued to host the long-running game show — which, in case you somehow haven't seen it, turns the tables by giving contestants the "answer" and asking them to phrase their response in the form of a question — while undergoing aggressive treatment for his illness. Through it all, Trebek remained upbeat and positive, even writing a memoir during his brief time away from Jeopardy! as the show took a hiatus during the COVID-19 crisis.
Trebek and Jeopardy! returned to America's living rooms every weeknight evening starting on September 14, but in a heartbreaking turn, Trebek, as the Jeopardy! crew announced, passed away on November 8 while surrounded by friends and family at his home. As of this writing, Jeopardy! has made it clear that they have no immediate plans to replace the host, who led the show for an astounding 37-year span.
With that said, Trebek, known for his quick wit and robust sense of humor, has made some jokes in the past about who should replace him on Jeopardy!. Here's Alex Trebek's tongue-in-cheek pick to be the next Jeopardy! host.
Alex Trebek made some jokes about who could replace him on Jeopardy!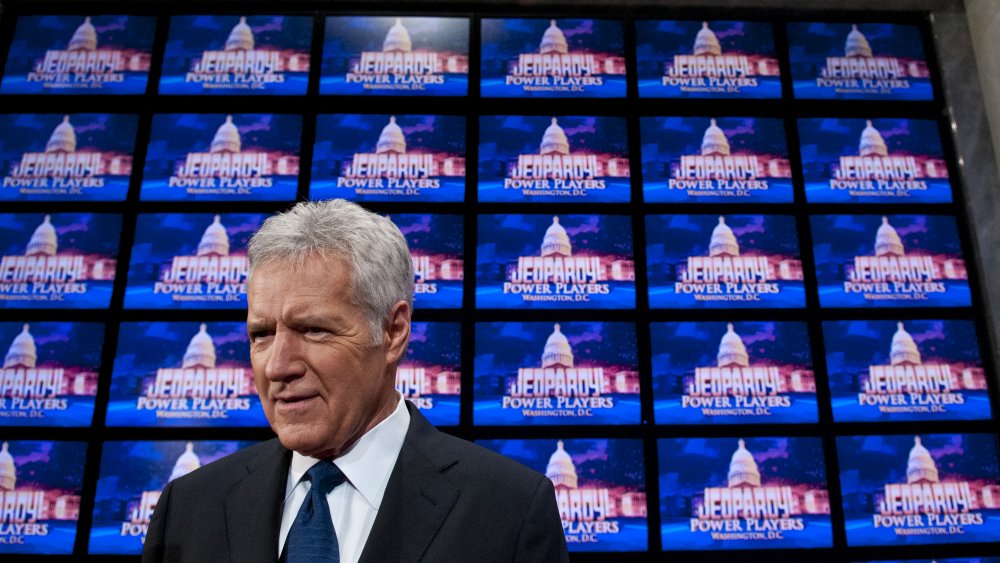 Kris Connor/Getty Images
According to an interview with Good Morning America in July of 2020, while doing an at-home press tour for his book The Answer is...: Reflections on My Life, Trebek had a perfect idea for the next Jeopardy! host.
"I joke with the audience all the time and I say, 'Betty White,' because they want somebody younger, somebody funnier," Trebek told GMA. "Betty and I have been friends for a long, long time."
At the same time, Trebek expressed gratitude for not just his friends (like White) and family who supported him through his difficult cancer diagnosis, but fans of Jeopardy!, who expressed an outpouring of love and support when he made the announcement. "[Jeopardy! fans] are the most important elements in my life outside of my family and friends," Trebek said, obviously touched. "Because they have expressed their feelings about me in so many positive ways that I can't help but be touched by what they have to say and by what I mean to them. It's humbling. It's nice to be humbled."
Nobody could ever possibly replace Trebek, but one of Jeopardy's most beloved contestants is now working behind the scenes. In September of 2020, mega-champion Ken Jennings, the contestant known for his 74-day streak who recently won Jeopardy!'s "G.O.A.T.," or "Greatest of All Time," competition, joined the show as on-air talent and as a producer. Whether or not somebody like Jennings may step into Trebek's shoes, however, remains to be seen.
There's no doubt that losing Trebek, in this particularly difficult year, is heartbreaking for so many Jeopardy! fans. If you want to hear the host's soothing voice lead a few more rounds, Jeopardy! is available to stream on Netflix now.