The Yellowstone Character Fans Want To See Make A Comeback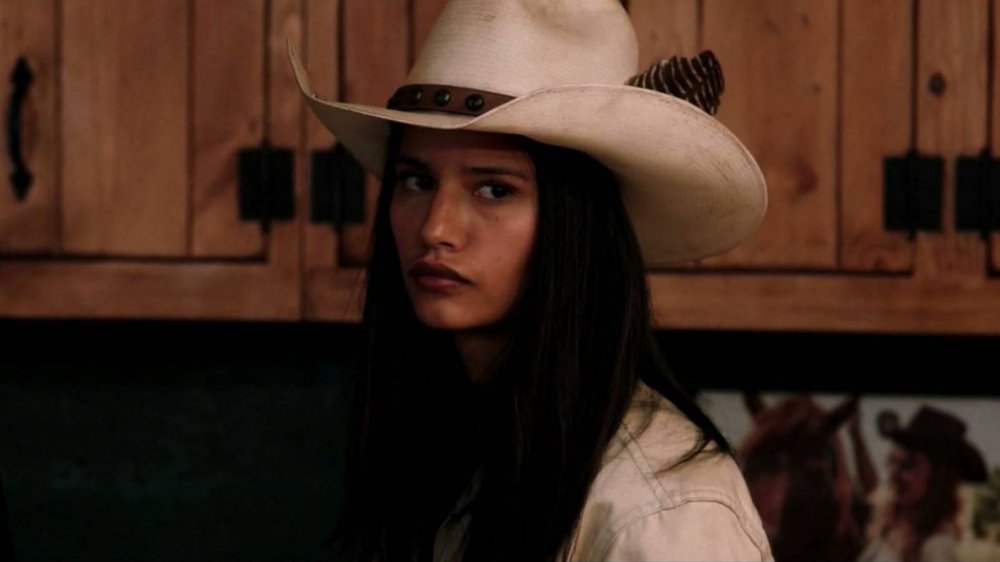 Paramount Network
On a show as popular as Yellowstone, there are bound to be characters that get less screen time than more popular ones. Sometimes there are characters who have a lot of potential, but then for whatever reason, they're completely dropped before they get a chance for some real development. 
Fans had to say goodbye to Cassidy Reid (Kelly Rohrbach) after a brief stint on the series with the in-show explanation being that she's now the U.S. Deputy Attorney General. Unfortunately, not every character gets their story line tied up in a neat little bow. Fans really took a liking to Avery (Tanaya Beatty), the former stripper who became a ranch hand on the Dutton compound. She appeared at the end of season 1 and then for a few episodes in season 2. It seemed as though she was about to strike up a romantic relationship with Jimmy (Jefferson White) before she left with minimal explanation. 
In a poll recently conducted on Reddit, the most scientific way a poll can be taken, fans let it be known that Avery is the character they miss most. She went up against the likes of other seemingly forgotten or vanished characters like Christina (Katherine Cunningham) and Senator Huntington (Jill Hennessy). She received 64 votes overall, winning by a significant margin and making it clear fans want closure on her character arc. 

Fans think there are some interesting directions Avery could take if she came back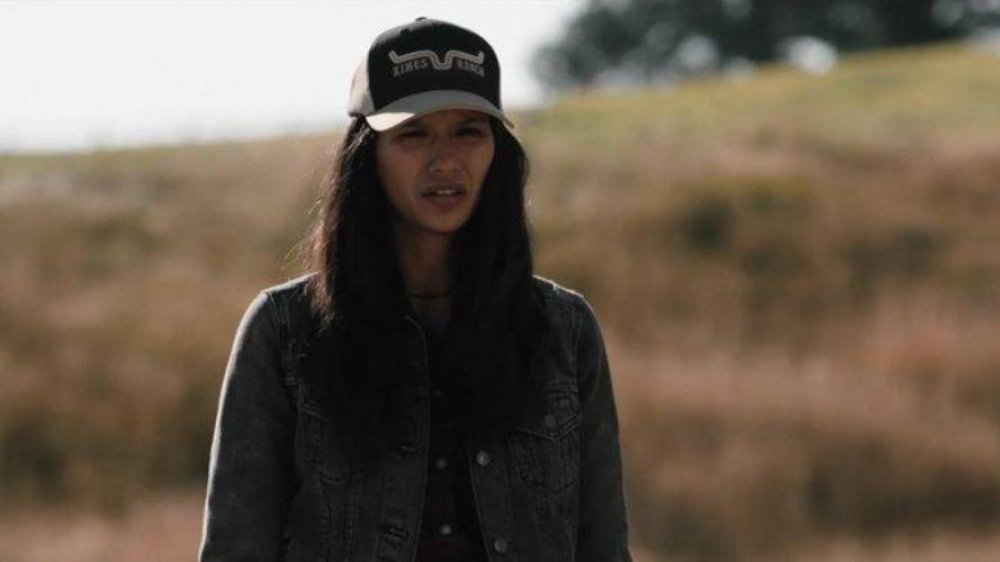 Paramount Network
While there are rumors about why Avery actor Tanaya Beatty left the show, it's always possible she could return. So far there hasn't been an explanation in the series about what Avery's up to these days, so they could write in whatever they wanted to describe her sudden disappearance, and based on the Reddit thread, plenty of fans would welcome her back with open arms. 
Redditor u/MontanaJoev wants to see her again with a specific caveat, "Avery was awesome, but I only want her back if she isn't wasted on Jimmy (can we get some payoff on all that staring her and Kayce did in the S1 finale?)" It could be interesting to see her come back for Jimmy, except of course now he's spoken for by Mia (Eden Brolin). She could very well find her way into Kayce's (Luke Grimes) arms, and he'll need a shoulder to cry on after that explosive season 3 finale.
Redditor u/kbbbbut admits, "Tough choice between Avery and Christina. Christina's pregnancy storyline (actually baby should be born by now?) is interesting but I do like Avery much more than I like Christina." Christina may have been missing for all of season 3, but it's safe to say she'll make a return to the series sooner or later. After all, Jamie (Wes Bentley) having a secret kid is too interesting of a storyline to just drop. 
Avery doesn't have such a clear path to return to the series. Season 4 of Yellowstone will inevitably have some major shakeups, and a nice bit of fan service would be to bring Avery back into the fray.