This Is Sean Connery's Best James Bond Movie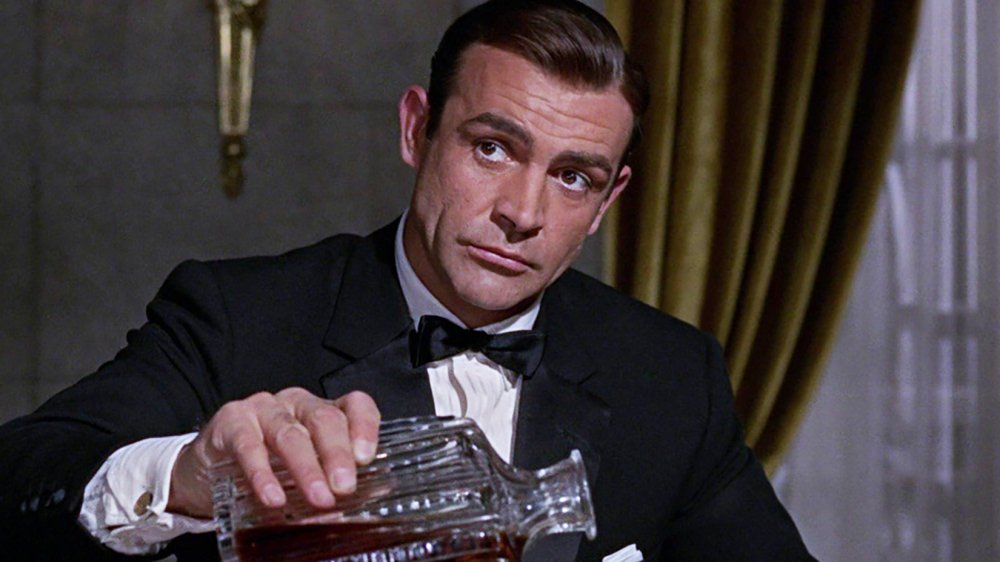 MGM
Between 1962 and 1983, Sir Sean Connery appeared in six official James Bond movies, plus the non-canonical Thunderball remake Never Say Never Again. The late actor made his debut as the MI6 agent with the triple-digit codename in 1962's Dr. No, an instant stateside and international hit thanks to its action-adventure vibe, dastardly villain, exotic locations, and obvious sex appeal. From there, Connery reprised the role in 1963's From Russia with Love, 1964's Goldfinger, 1965's Thunderball, 1967's You Only Live Twice, and 1971's Diamonds Are Forever.
There truly is no bad Bond movie with Connery at the helm, but which is the best of the bunch? According to both Rotten Tomatoes and IMDb, 1964's Goldfinger is a cut above the rest.
Goldfinger gets the gold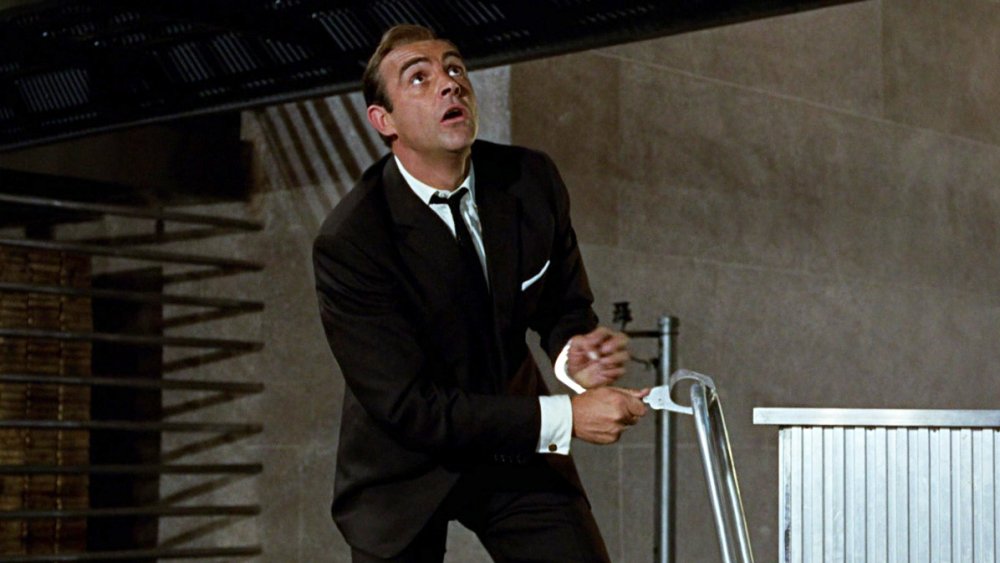 MGM
Directed by Guy Hamilton, Goldfinger follows Bond as he tracks Auric Goldfinger (Gert Fröbe), a psychopathic gold magnate with nefarious plans to raid Fort Knox and contaminate the United States Bullion Depository (a vault that stores a large portion of the country's gold reserves). Also starring Honor Blackman and Shirley Eaton as Bond girls Pussy Galore and Jill Masterson, the feature made beaucoup bucks at the box office: $51 million (roughly $428 million in 2020 money). Critics fell in love with Goldfinger, heralding it as the Bond movie that allowed the super-spy character to finally come into his own.
To this day, Goldfinger is the highest-rated Connery-led James Bond movie on Rotten Tomatoes, sitting at a 99 percent critical approval rating. Its critical consensus celebrates, "Goldfinger is where James Bond as we know him comes into focus — it features one of 007's most famous lines ('A martini. Shaken, not stirred') and a wide range of gadgets that would become the series' trademark." 
Only one other Connery film is rated higher on Rotten Tomatoes than Goldfinger: 1959's Darby O'Gill and the Little People, the Disney movie you probably didn't know existed. 
On IMDb, the story is much the same: Goldfinger outranks all other James Bond movies starring Sean Connery, based on ratings from registered users.
Sean Connery's favorite movie isn't a Bond film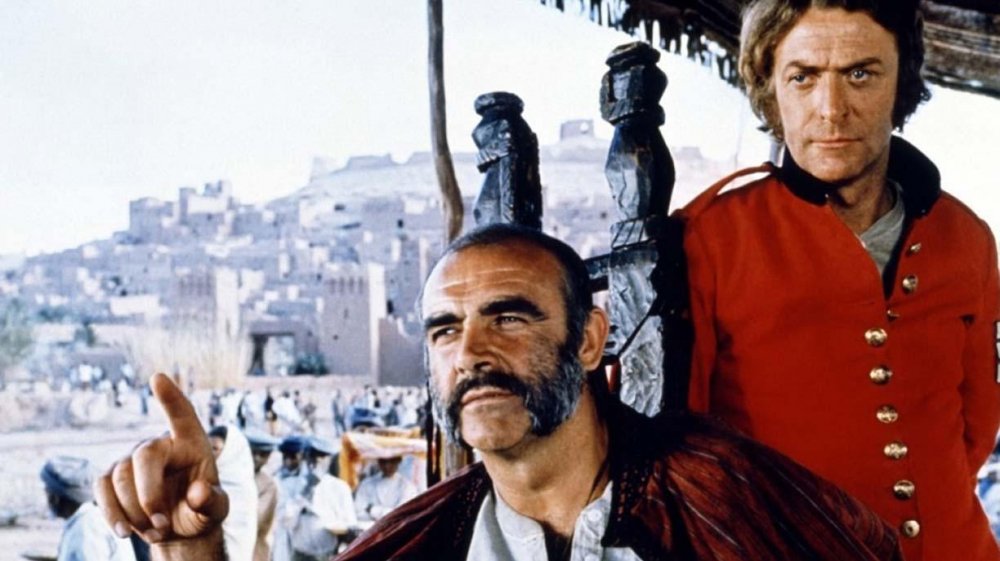 Columbia Pictures
Ironically enough, Connery's favorite film isn't Goldfinger – heck, it isn't even a James Bond movie at all. That honor goes to 1975's The Man Who Would Be King, a 19th-century-set adventure flick about two former soldiers who've gone rogue after their stints as non-commissioned British Army officers. Together, Peachy Carnehan (Michael Caine) and Danny Dravot (Connery) depart from British India to an island called Kafiristan, whose people believe Dravot to be a god and Carnehan to be a king.
Connery, who passed away on October 31, 2020, previously told The Sunday Post that The Man Who Would Be King is his all-time favorite movie. 
"I'm often asked if [the Bond movies] were my favorite films, but while they mean a lot to me, if I had to name a particular favorite, it would probably be The Man Who Would Be King, which I made with Michael Caine in 1975," he shared. "It was a tremendous film to make."
Like Goldfinger, The Man Who Would Be King is an immensely well-regarded Sean Connery movie. If you've yet to catch it for yourself, honor Connery's legacy by doing so ASAP.