Sean Connery's Tragic Death Explained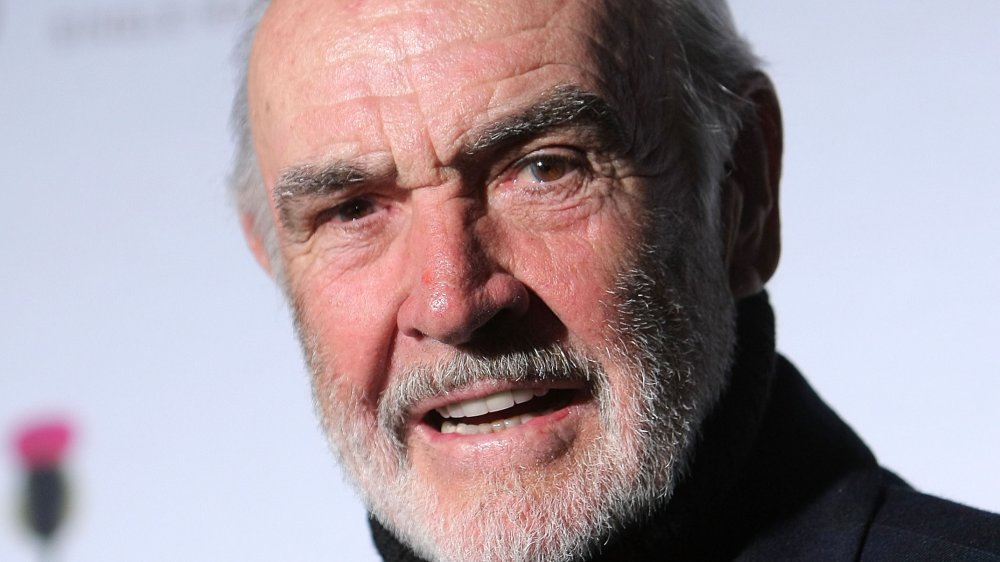 Michael Loccisano/Getty Images
On Saturday, October 31, the family of legendary actor Sean Connery shared the sad news that the James Bond actor had died at the age of 90. While a cause of death was not immediately disclosed, it was revealed that he passed away in his sleep in the Bahamas after "being unwell for sometime," as reported by the BBC.
After Connery officially retired from acting in 2006, he largely stayed out of the limelight, and seemed to enjoy spending time with his family in the Bahamas, where he made his home. However, his later years did include a couple of major health scares. Prior to his retirement, Connery underwent treatment for throat cancer in the '90s. Then, in March 2006, he had a tumor removed from his kidney, according to The Guardian.
Since then, any news surrounding the 007 actor's health has been kept private, but the family's statement suggests he was dealing with undisclosed issues at the time of his death. Unless his family chooses to share the exact cause of the actor's death at a later date, fans may never know what health struggles the actor went through in his final years, but what's most important is that his retirement years were happy ones for Connery, who enjoyed golfing and spending time with his second wife, artist Micheline Roquebrune.
Sean Connery led a private life after he retired from Hollywood in 2006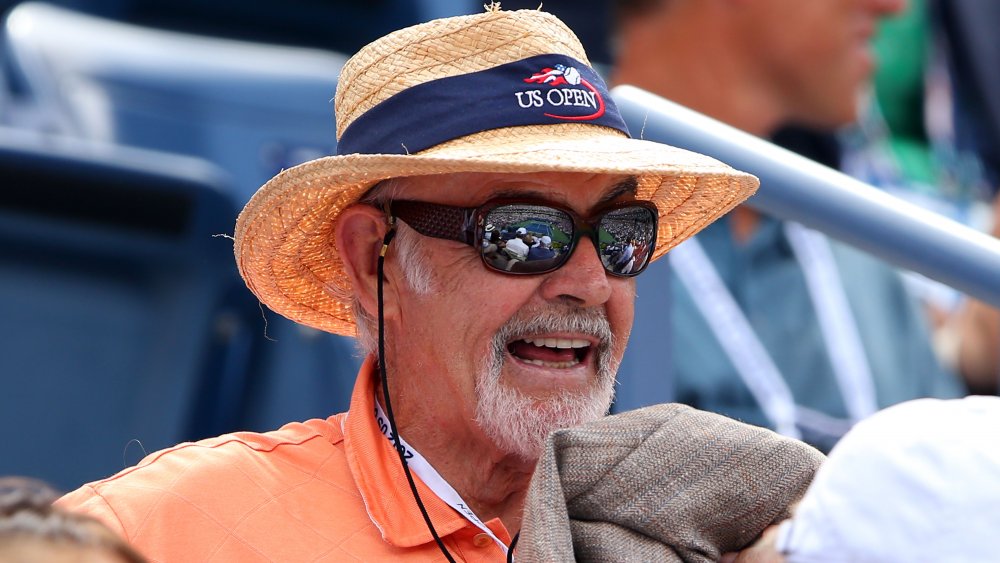 Cameron Spencer/Getty Images
Despite being one of the most recognizable actors in the world, Connery managed to pull off the impossible in his golden years: He lived a private life. After he and Roquebrune made their home in the Bahamas, the actor rarely made public appearances. He did make a rare appearance in August 2017 at New York's U.S. Open tennis tournament. At the time, he appeared happy to have his face shown on the screen at the game as 007's famous theme played, according to USA Today.
In terms of acting, Connery's final live-action role was in the 2003 feature The League of Extraordinary Gentlemen. At the time, he revealed that the filming experience soured him on Hollywood as a whole. "The last one I did, [Gentlemen director Stephen Norrington] was given $85 million to make a movie in Prague, but unfortunately he wasn't certified before he started because he would have been arrested for insanity," Connery told a reporter in a 2007 interview according to The Hollywood Reporter. "So, we worked as well as we could, and [I] ended up being heavily involved in the editing and trying to salvage."
He was offered other roles after The League of Extraordinary Gentlemen, including a part in the fourth Indiana Jones film, but he declined them all, because as he said on his official website, "in the end, retirement is just too much fun." Ultimately, his final role was actually a voice acting part in the 2012 animated film Sir Billi.
For the actor who originated the role of James Bond, won an Oscar in 1988, was declared the Sexiest Man of the Century by People in 1999, and was then knighted in 2000, the long and happy retirement was well-deserved. Whatever health struggles he faced in his final days will likely remain private. What's most important to Connery's fans is the actor's long and impressive career, and the legacy that he leaves behind.