Daniel Craig's Touching Tribute To Sean Connery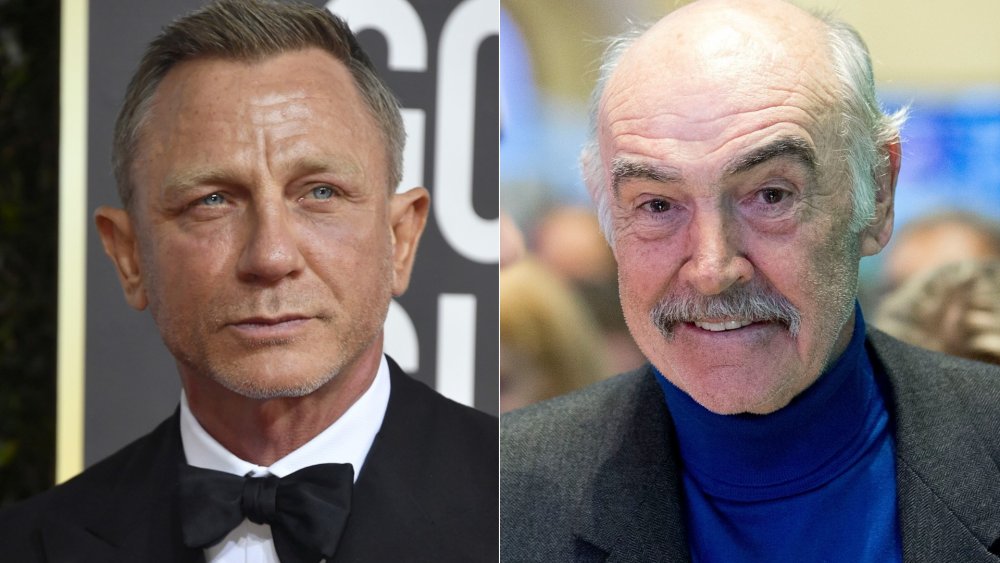 Frazer Harrison, Ben Hider/Getty Images
Here's a message from one Bond to another. 
Following the heartbreaking news that Sir Sean Connery, the Scottish actor who originated the role of James Bond way back in 1962 with Dr. No, passed away on October 31, 2020 at the age of 90, his family, friends, fans, and colleagues alike came out to honor his memory. One important person paying tribute to Connery is Daniel Craig, the current Bond actor who stepped into the role in 2006's Casino Royale and will end his 007 tenure with 2021's No Time to Die.
The official Twitter account for the James Bond franchise shared a touching statement from Craig, who expressed that he's deeply saddened by Connery's death. 
"It is with such sadness that I heard of the passing of one of the true greats of cinema," Craig's statement begins. "Sir Sean Connery will be remembered as Bond and so much more. He defined an era and a style. The wit and charm he portrayed on screen could be measured in mega watts; he helped create the modern blockbuster. He will continue to influence actors and film-makers alike for years to come. My thoughts are with his family and loved ones. Wherever he is, I hope there is a golf course."
The mutual respect and admiration between Daniel Craig and Sean Connery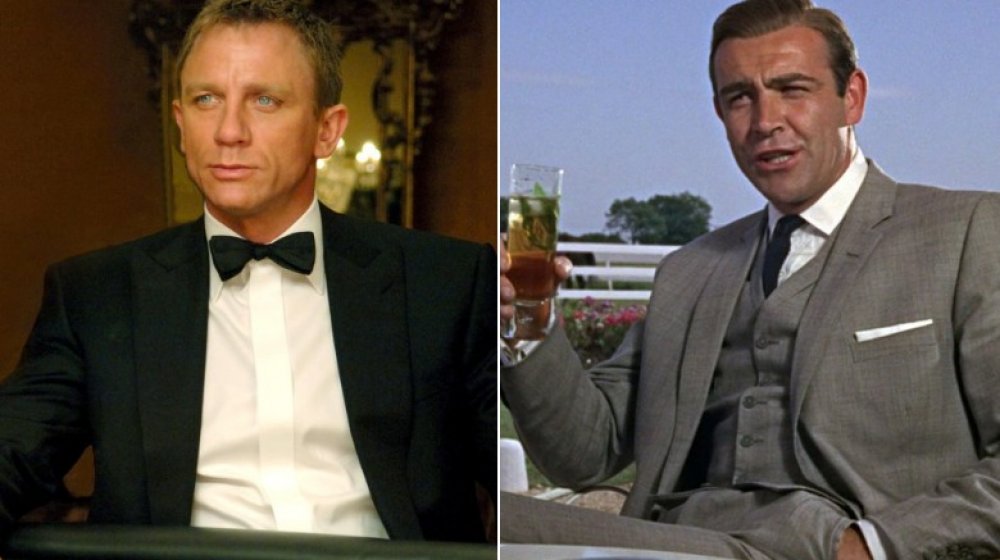 MGM
It isn't difficult to imagine that there may be some tension or judgement between two actors who have played the same role to such great commercial and critical success. The originator might feel like the younger star isn't up to snuff, or the newbie could think that they're bringing something to the part that the OG actor simply couldn't. In the case of Craig and Connery, that hypothetical scenario couldn't be further from the truth. 
In actuality, Connery had great respect for Craig, and Craig has had no trouble sharing how much he admires the work Connery did during his time as James Bond. 
When it was announced back in late 2005 that Craig was the new James Bond, it seemed everyone everywhere had an opinion about the casting choice. For his part, though, Connery was confident that Craig was the right fit for the job. "He's a terrific choice. He's a good actor. It's a completely new departure," the late actor said during an interview with BBC Breakfast in December 2005 (via The Irish Examiner). "Craig's a great choice, really interesting — different."
In the 2008 James Bond Special of The South Bank Show, Connery said Craig was "fantastic" and "marvelous in the part." He then praised Craig for understanding an important aspect of Bond's characterization: "The danger element — I think he really gets it."
As for Craig, he's said that Connery is his absolute favorite James Bond actor of all time. When asked in a 2008 interview with Extra about the Bond he likes best, Craig didn't mince words: "Sean Connery without a doubt. Nothing against Pierce [Brosnan] and everyone else" (via OK! Magazine). It's even been reported that Craig looked to Connery's performances as Bond to help influence his own turn as double-0.
It's safe to say that countless people have the same feeling that Daniel Craig does: There will only ever be one "the first James Bond," and the world is lucky that Sir Sean Connery was that one man.