This Is What Lucas Black Has Been Doing Since NCIS: New Orleans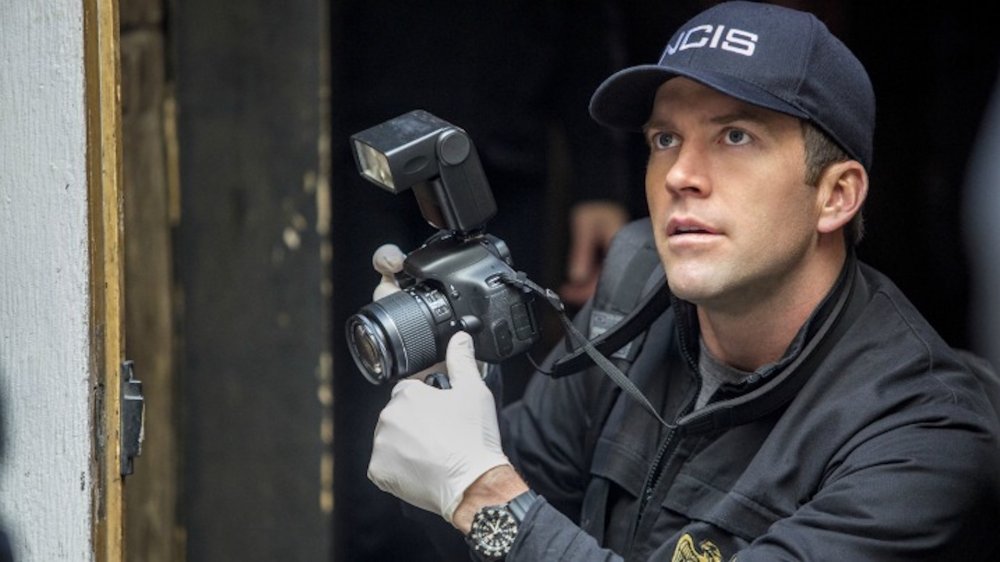 CBS
In the history of moving pictures, there have been actors who were seemingly born to the screen, and others who found themselves making it in showbiz almost by happenstance. One might think Lucas Black decidedly of the latter category, having been plucked from relative obscurity as a pre-teen to star opposite Billy Bob Thornton in his Oscar-winning 1996 drama Sling Blade. But those who've seen Black's work in that film would tell you that, even at such a young age, the charismatic young performer was as natural a screen talent as any Hollywood icon.
In the years since, Black has carved out quite a little niche for himself in Tinseltown, claiming memorable roles in movies from some of the most respected filmmakers in the business, including Sam Mendes (Jarhead), Peter Berg (Friday Night Lights), Gus Van Sant (Promised Land), and the late, great Anthony Minghella (Cold Mountain). He even joined one of the most successful franchises in modern history when he fronted the 2006 actioner The Fast and the Furious: Tokyo Drift.
Still, to most viewers, Lucas Black is probably best-known for his five-season run opposite Scott Bakula in the Southern-fried edition of CBS' long-running NCIS series, NCIS: New Orleans. Black appeared as Senior Special Agent Christopher LaSalle in 125 episodes of the beloved procedural before meeting a most tragic demise early in NCIS: New Orleans' sixth season. 
The actor's departure left a noticeable void in the remainder of the season, and one has to wonder whether NCIS: New Orleans producers will ever be able to fill it moving forward. As for Lucas Black, well, he's been keeping busy since LaSalle met his end. Here's what he's been up to since leaving NCIS: New Orleans behind.
Lucas Black got back in action with his fast and furious past after leaving NCIS: New Orleans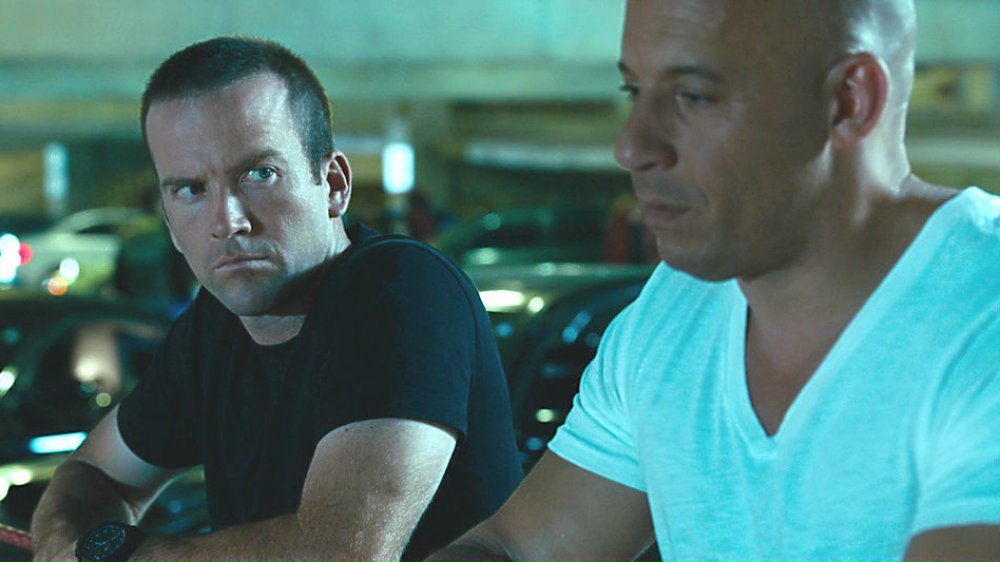 Universal Pictures
Before getting too far into things, it's worth noting that Lucas Black's LaSalle was killed off of NCIS: New Orleans in the waning days of 2019. As with most actors in these pandemic-plagued times, 2020 hasn't provided much opportunity to book followup gigs. But even as Black's post-NCIS work schedule might be a bit more open than he'd like, the actor does have a big new movie on the way, and it'll find him re-teaming with the Toretto Family for another round of Fast & Furious hijinks.
That's right folks, after a noticeable absence from the cast of 2017's The Fate of the Furious, Lucas Black will be reprising his Tokyo Drift role as Sean Boswell. We last saw Sean in the franchise' 2015 edition Furious 7, when he was setting Dominic (Vin Diesel) and the gang on the path to bloody vengeance against the people responsible for killing their pal and his own mentor, Fast & Furious fan-favorite Han (Sung Kang). 
By now, series fans should know how that tricky endeavor went down. They should also know that Han is set to make a most unexpected return in the upcoming F9. With the Toretto Family set to battle bigger, badder foes than ever in the new film, and Han seemingly set to return from the dead, Dom and his crew will need all the help they can get. As such, it only makes sense for Han to bring his old drifting pal Sean fully into the fold for the coming action. 
Exactly how that action will unfold is anybody's guess for now, as is when we'll actually get to see the pandemic-delayed F9 with our own two eyes. Whatever the case, it'll be quite nice to see Black fully throwing down alongside the Torettos.