Where Else You've Seen The Cast Of NCIS: New Orleans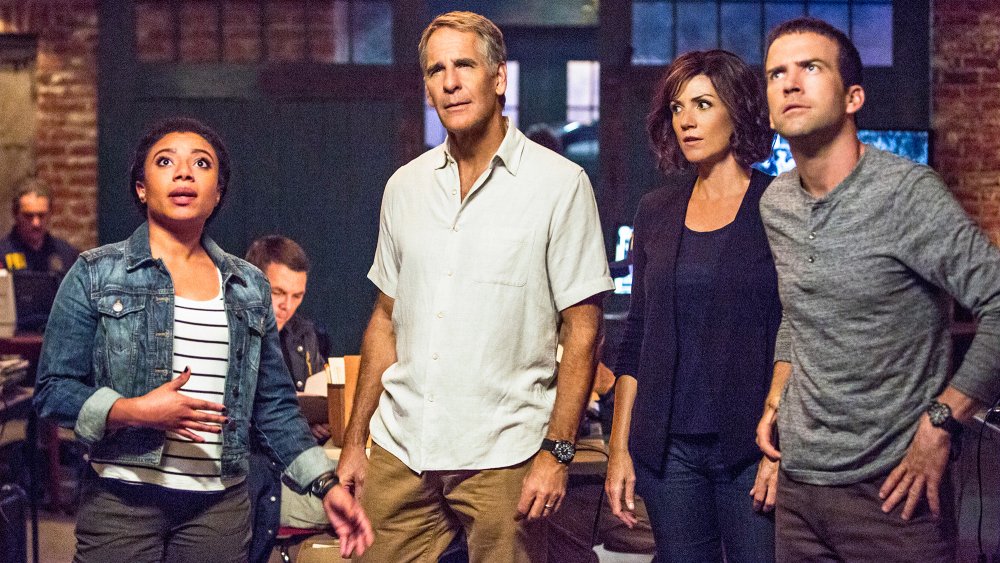 It seems like CBS has been airing their popular hit drama NCIS forever. The program first went on the air way back in 2003, and it's still going strong — in fact, NCIS is the network's most-watched program and their longest-running current drama. It was inevitable the network would cash in on that popularity by spinning off the show. Not only did they spin it off once with NCIS: Los Angeles, CBS spun it off a second time with NCIS: New Orleans. NCIS (Naval Criminal Investigative Service) is actually a spinoff itself — of the now-defunct NBC/CBS show JAG. 
CBS started airing NCIS: New Orleans (NCIS: NO) in 2014 and it shows no sign of stopping. Setting this third NCIS show in New Orleans gives it a definite vibe that is different from most other law enforcement/investigative shows on television. NCIS: NO incorporates many of the things "The Big Easy" is known for, including a big focus on food and music. Part of the reason this show works to so well is its cast. Of all three NCIS shows, the team on this one seems like one big family. The actors, past and present, all have pretty impressive resumes, appearing in projects headed by the likes of Quentin Tarantino and Steven Soderbergh. As Agent Pride is fond of saying, "Laissez les bons temps rouler" and let's meet the cast of NCIS: NO and see why they look so familiar. 
Scott Bakula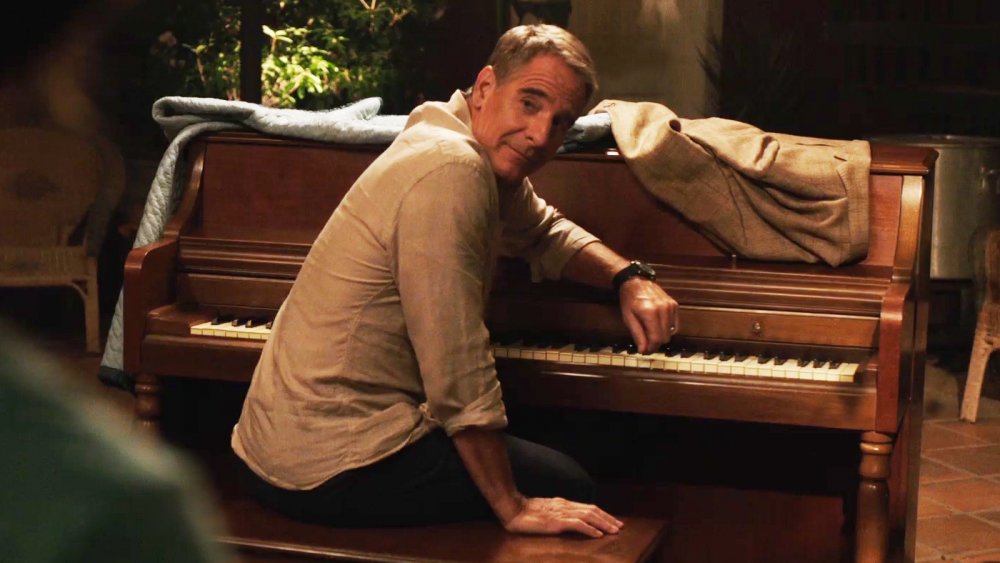 Scott Bakula is probably the most recognizable face on NCIS: New Orleans. Bakula plays Dwayne "King" Pride, Special Agent in Charge, and depending on your age, you might recognize him from any one of the many television shows he's been in over the years. Bakula's most beloved role was as Dr. Sam Beckett on Quantum Leap, which aired from 1989-1993. After that ended, he appeared in a short-lived series called Mr. and Mrs. Smith, about a spy who works for a mysterious private security firm. Bakula then joined the lofty ranks of actors like William Shatner and Patrick Stewart by playing Captain Jonathan Archer in Star Trek: Enterprise. The show ran for four seasons from 2001-2005 and was a prequel to Star Trek: The Original Series. Among Bakula's other projects include the films American Beauty and The Informant! as well as starring in television projects like Men of a Certain Age, Desperate Housewives, Looking, and Behind the Candelabra. 
Bakula is also an accomplished singer and pianist and is often seen showing off his talents on NCIS: NO. Music has been a huge part of the show in the past and Bakula would like to see it continue, with a focus on local musicians, "The music is just too important in the show, and we want to keep pushing that and supporting the local music scene, which is the greatest on the planet," he told TV Insider. "I'm happy that we can encourage that and recognize that and bring it to our audience."
Lucas Black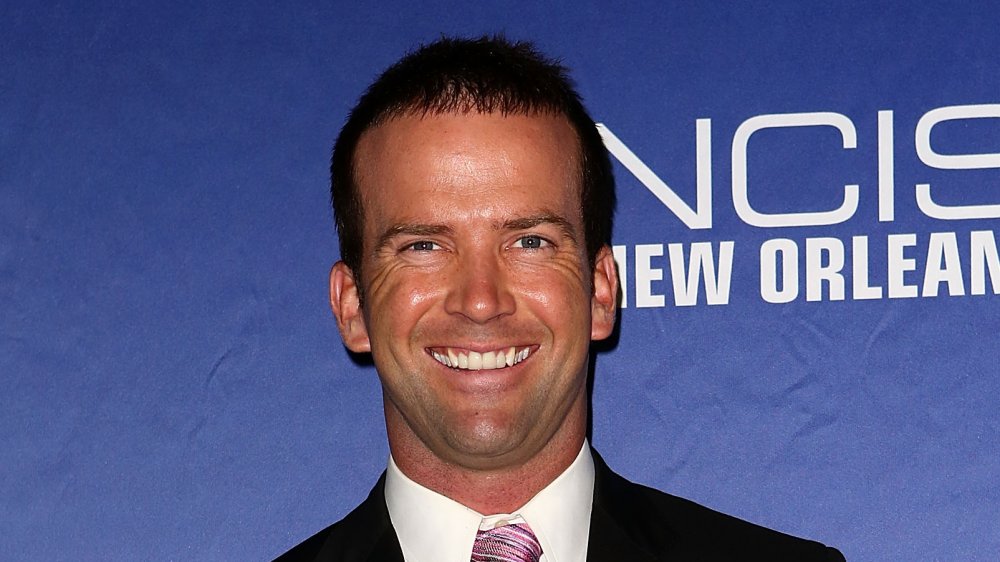 Marianna Massey/Getty Images
Lucas Black, who plays Special Agent Christopher LaSalle, has been acting in film and television since he was 12. Putting his strong Alabama accent to use, many of Black's roles are in projects that take place in the South. His first acting gig was in the 1994 movie The War, starring Kevin Costner and Elijah Wood. Black's breakout role came in his next film, 1996's Sling Blade; the same year, Black also appeared in Ghosts of Mississippi. 
His next few movies all happened to be based on novels. In 1999, he starred in Crazy in Alabama with Melanie Griffith and he was reunited with his Sling Blade director/co-star, Billy Bob Thornton, for his next film, All the Pretty Horses. Black's other films include Cold Mountain, Friday Night Lights, Deepwater, and Jarhead and his television credits include American Gothic, The Miracle Worker, but he might be best known for his role in the 2006 film The Fast and the Furious: Tokyo Drift, the third installment of the popular series.
CCH Pounder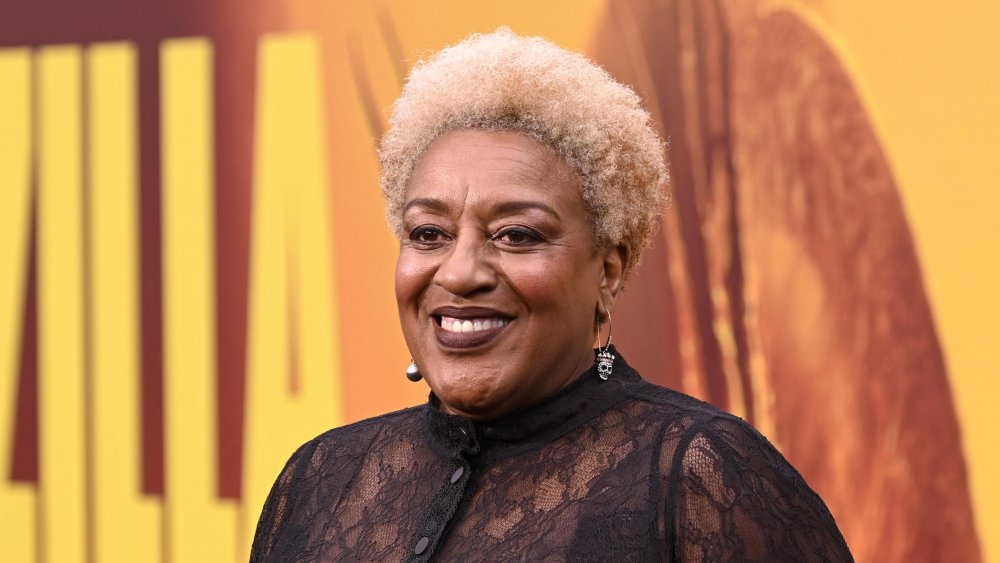 Frazer Harrison/Getty Images
CCH Pounder plays Loretta Wade, coroner of Jefferson Parish. Pounder has been acting professionally since 1979 in both film and television — her first film role was in Bob Fosse's All That Jazz. From there, she's been in a variety of films over the years, including independent productions like Bagdad Café as well as giant blockbusters like Godzilla: King of the Monsters and Avatar. Pounder has also been a regular on several acclaimed television shows — she began her career by appearing in series such as Hill Street Blues, Cagney & Lacey, and L.A. Law. In 1994, Pounder was nominated for an Emmy for her guest spot on The X-Files. The following year, she was cast in the NBC hospital drama ER, playing Dr. Angela Hicks for four seasons before moving on. She had more guest spots on shows like The West Wing, The Practice, and Law & Order: SVU. In 2002, Pounder was part of the main cast of The Shield, playing Detective Claudette Wyms. When that show ended in 2008, she spent the next few years appearing on shows like Brothers, Warehouse 13, and Sons of Anarchy. 
NCIS: New Orleans is a reunion of sorts for Pounder and two of her co-stars: She appeared on one episode of Quantum Leap with Scott Bakula and starred with Daryl "Chill" Mitchell in the series Brothers.
Rob Kerkovich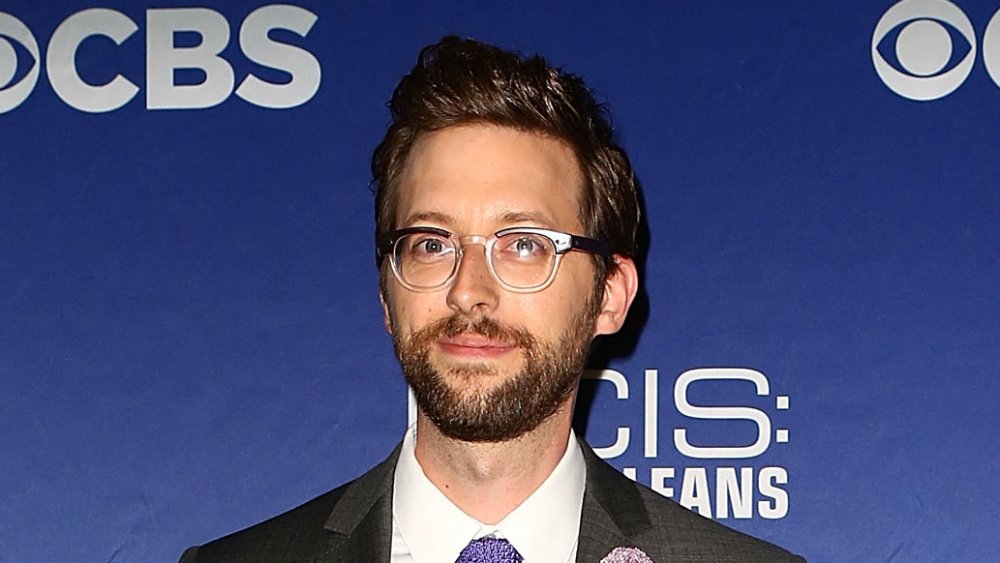 Marianna Massey/Getty Images
Rob Kerkovich plays Sebastian Lund on NCIS: New Orleans. His character went from a forensic scientist working for Dr. Wade in the Jefferson Parish Coroner's Office to becoming an NCIS Forensics Agent (much to Dr. Wade's dismay). 
Gary Glasburg, executive producer of NCIS, said of Kerkovich, "We were looking for someone, honestly, that we felt would complement the style of CCH (Pounder), because they spend a tremendous amount of time together. And Rob has a comic timing, a dryness, and he's incredibly fast." Kerkovich began his professional acting career in 2004 and has since appeared in several television shows, including CSI: Miami, Happy Endings, Modern Family, 2 Broke Girls, Brooklyn 99, New Girl, and Parks and Recreation. Just before he was cast in NCIS: NO, he was a regular on the series Chasing Life. He's also been a few movies: He had a small part in Cloverfield in 2008 and the following year, he was in Still Waiting and The Rebound. 
Kerkovich isn't just an actor, he's also a writer. He's written an episode of Happy Endings and, most recently, the NCIS: New Orleans season five episode "Diplomatic Immunity."
Vanessa Ferlito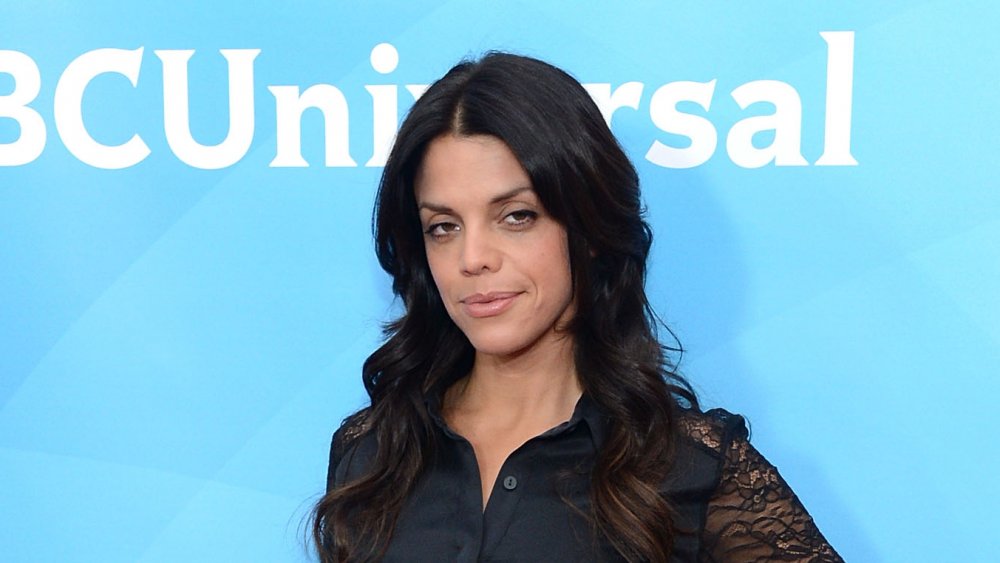 Jason Kempin/Getty Images
Vanessa Ferlito joined the cast of NCIS: New Orleans in its third season as FBI Agent turned NCIS Special Agent Tammy Gregorio. After starting out as a model in New York City, Ferlito started acting in 2001 by appearing in a couple of episodes of The Sopranos. From there, she's worked consistently in television and film, including regular roles on two popular dramas, 24 and CSI: NY. She also has several films under her belt, following her big-screen breakthrough in On_Line with a role in Spike Lee's 25th Hour. In 2005, Ferlito had a part in Man of the House as well as a starring role in the movie Shadowboxer. She might be most recognized for her role as Arlene in Quentin Tarantino's Death Proof, part of the double feature (along with Robert Rodriguez's Planet Terror) known as Grindhouse. 
Ferlito has said in an interview that Tarantino had her in mind for the role from the beginning. "He just called me one day and said he wrote the role for me, and I didn't believe him even though he's a man of his word," she recalled. "I thought he was kidding."
Daryl "Chill" Mitchell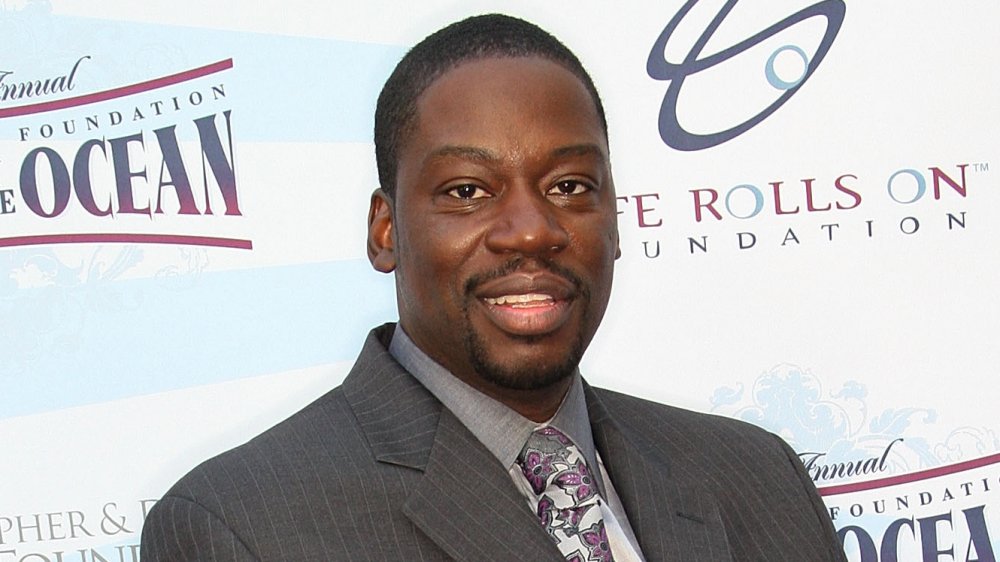 Frederick M. Brown/Getty Images
Daryl "Chill" Mitchell plays Patton Plame, the NCIS computer specialist who never met a computer or system he couldn't hack. Mitchell's acting career began in 1992; his early work includes the movies House Party and House Party 2 as well as television appearances on The Cosby Show and Law and Order. 
In 1992, Mitchell was cast in the comedy series Here and Now. The show lasted only one season, but he went on to join the main cast of three different shows in the 1990s: The John Larroquette Show, Veronica's Closet, and Ed. Mitchell also landed an assortment of movie roles throughout the 1990s, including parts in Sgt. Bilko, A Thin Line Between Love and Hate, 10 Things I Hate About You, Galaxy Quest, and Home Fries. 
In 2001, Mitchell was involved in a motorcycle accident that left him paralyzed from the waist down. Determined to continue acting, he persevered; a year later, he joined the cast of Ed and was with the series until its end in 2004. He was originally cast in NCIS: New Orleans as a recurring character, but became a series regular in season two. Mitchell is pulling doubling duty these days — he's also part of the cast of AMC's Fear the Walking Dead.
Necar Zadegan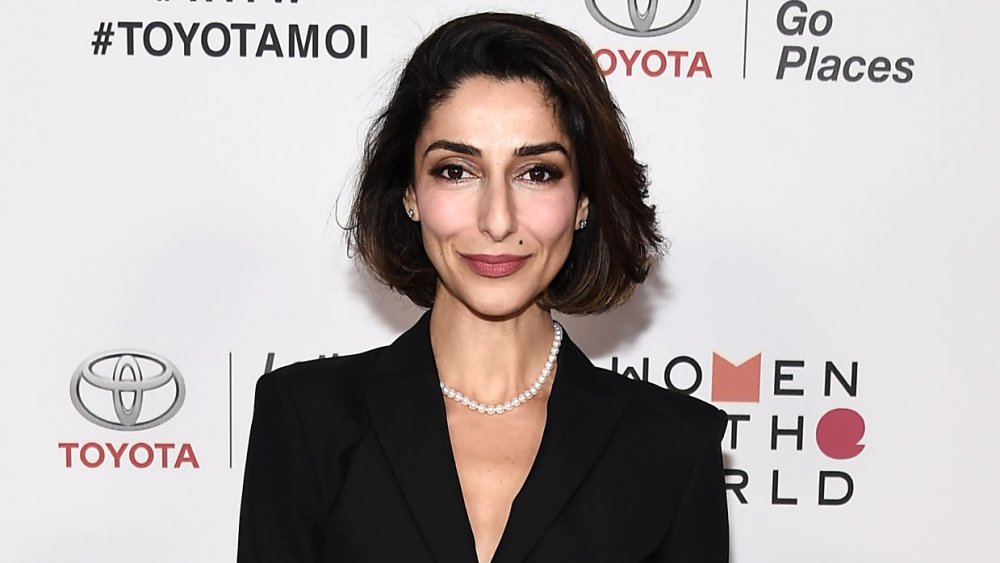 Amanda Edwards/Getty Images
Necar Zadegan is the newest cast member on NCIS: New Orleans, joining the cast in season five as Hannah Khoury, NCIS Supervisory Special Agent taking the place of Pride, who was promoted to Special Agent in Charge. Christopher Silber, executive producer of the show, said of Zadegan's character, "We were looking to bring someone new into the world of New Orleans so that we get to experience the city again through her eyes. She is someone with a much different skill set from the rest of our team. Hannah has an international flavor. She's of Persian descent. And while she did grow up in the states, she's traveled all over the world, working internationally for NCIS. She's done more intelligence work." 
Zadegan has been in several television shows in her career: From 2005-2010, she had guest spots on nine different programs, including The Bernie Mac Show, Nip/Tuck, How I Met Your Mother, Lost, and The Shield. Her big break came in 2010 when she was cast in the Fox hit show 24 as Dalia Hassan, First Lady and eventually President of the fictional Islamic Republic of Kamistan. After the show ended, she made appearances in several other television shows, including Major Crimes, Rake, Extant, The Girlfriend's Guide to Divorce, and The Good Doctor.
Zoe McLellan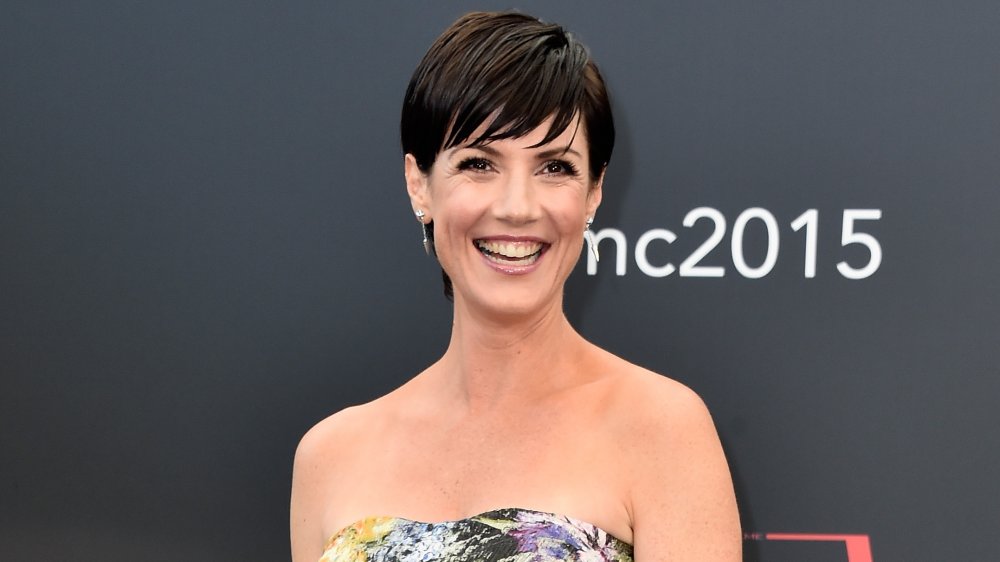 Pascal Le Segretain/Getty Images
Although no longer on the show, Zoe McLellan played Special Agent Meredith Brody during the first two seasons of NCIS: New Orleans. According to TVLine, her departure from the show was a "creative choice." McLellan has been acting since she got her first bit part in the 1994 movie Imaginary Crimes. She also had small roles in movies like Mr. Holland's Opus and Inventing the Abbotts as well as television shows such as Nowhere Man, Silk Stockings, Diagnosis Murder, and Star Trek: Voyager. In 2000, McLellen was in the film Dungeons and Dragons; the next year, she joined the cast of JAG for its final three seasons. She then landed a role in the ABC show Dirty Sexy Money from 2007-2009. Since leaving NCIS: NO in 2016, McLellen has done guest spots on the shows Perception, Suits, and Law and Order: SVU.
Steven Weber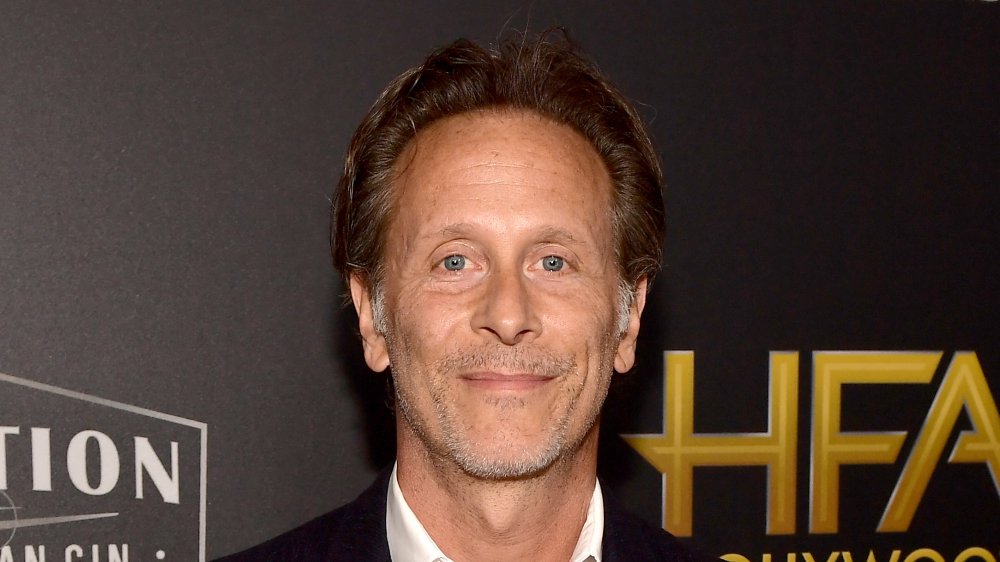 Matt Winkelmeyer/Getty Images
Steven Weber has one of the longest resumes of all the cast of NCIS: New Orleans. On the show, he plays imprisoned New Orleans mayor Douglas Hamilton, but his career prior to landing this role has been long and varied. 
Weber's first film, from 1994, was The Flamingo Kid. The next year found him on the long-running (and since canceled) CBS soap opera As the World Turns. Other early projects he was involved in include the film Hamburger Hill and the television movie The Kennedys of Massachusetts. The 1990s found Weber extremely busy working in both mediums. Among his movies are Single White Female, Jeffrey, Leaving Las Vegas, Dracula: Dead and Loving it II, and Just Looking. While working on movies, Weber also starred in the popular television show Wings, which ran on NBC from 1990-1997. Over the years, he has been a voice on several animated efforts like All Dogs Go to Heaven: The Series, Filmore!, Baby Blues, and Ultimate Spider-Man. More recently, Weber has been seen on the television shows Ballers, 13 Reasons Why, Get Shorty, and Mom.
Stacey Keach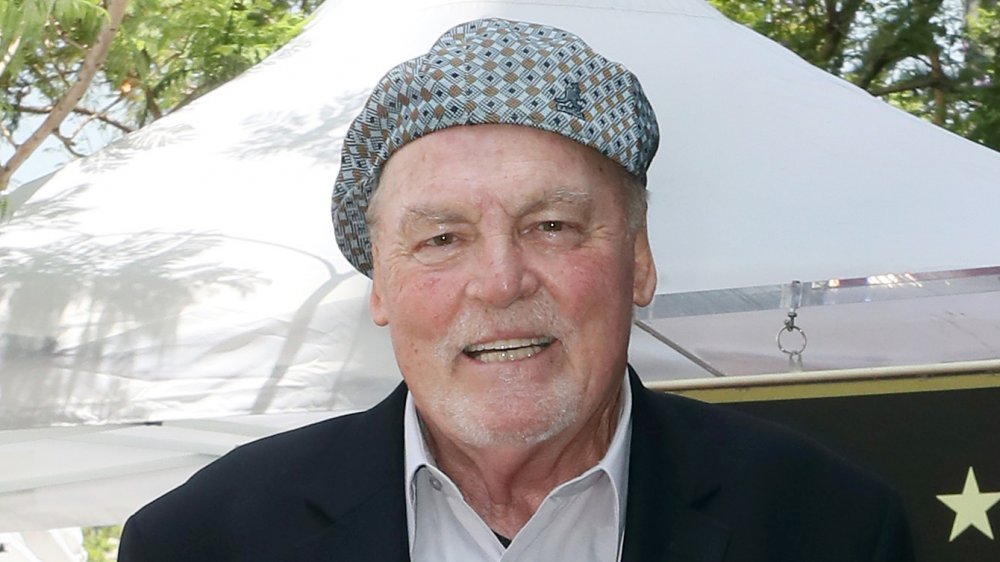 David Livingston/Getty Images
Stacey Keach played Pride's father, Cassius Pride, over the course of four seasons, portraying a character who had a complicated relationship with his son and spent several years in prison. Keach's acting credits go back over 50 years. He began his career on television in 1964, where he had small roles in series and television movies. The 1970s found Keach getting bigger parts in movies like Fat City, The Life and Times of Judge Roy Bean, and The Gravy Train. He continued to have numerous television and film roles throughout the 1980s, including a couple of miniseries including The Blue and the Gray and Hemingway. Probably his most famous television role was that of Mike Hammer. He appeared in both CBS's The New Mike Hammer in the mid-1980s and then in Mike Hammer, Private Eye in the late 1990s. Among the other television series he has been involved in are Two and a Half Men, Lights Out, and Full Circle. Keach has also done a lot of voice work for animated shows, including The Simpsons, What's New, Scooby Doo?, and Rugrats. More recently, Keach has appeared on Man with a Plan and Blue Bloods.
Ivan Sergei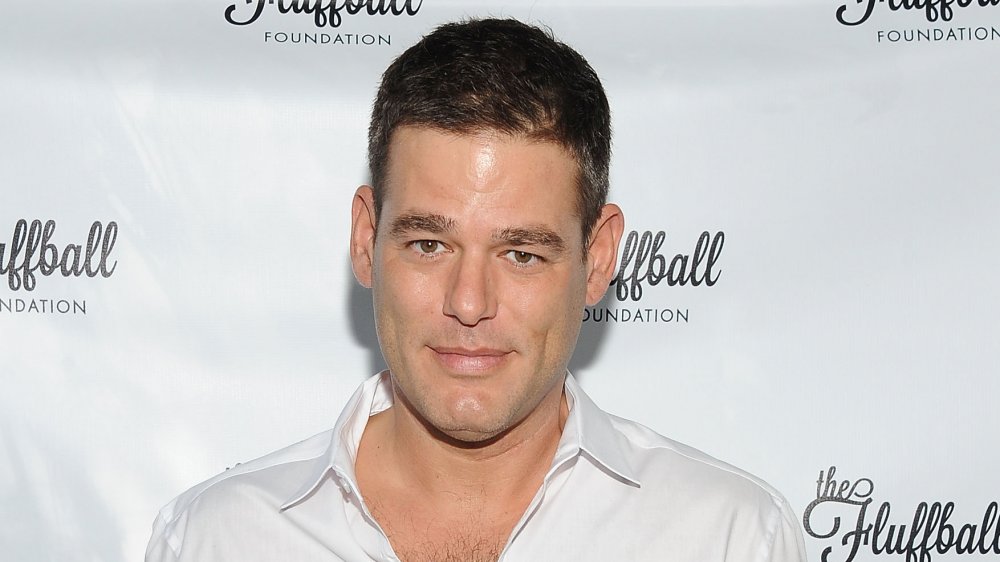 Angela Weiss/Getty Images
Ivan Sergei had a brief but important role in NCIS: New Orleans as Homeland Security Agent John Russo, the boyfriend of Special Agent Meredith Brody. Russo was actually a mole in the agency and played Brody for a fool, causing her to leave her job. 
Sergei has been working in the industry since 1990, making his first appearance on television during an episode of Touched by an Angel. After that, he had bit parts in shows like Cybill and Party of Five, and his first starring role in a series was in John Woo's Once a Thief (based on his movie of the same name), which ran for one season on Canadian television. He also had a role in the Christina Ricci movie The Opposite of Sex. In 1999, Sergei starred in the WB's Jack & Jill with Amanda Peet and Sarah Paulson. Among his later television appearances are Twisted, Granite Flats, and BH90210, the reboot of Beverly Hills, 90210.