The Yellowstone Casting Rumor That Could Change Things For Beth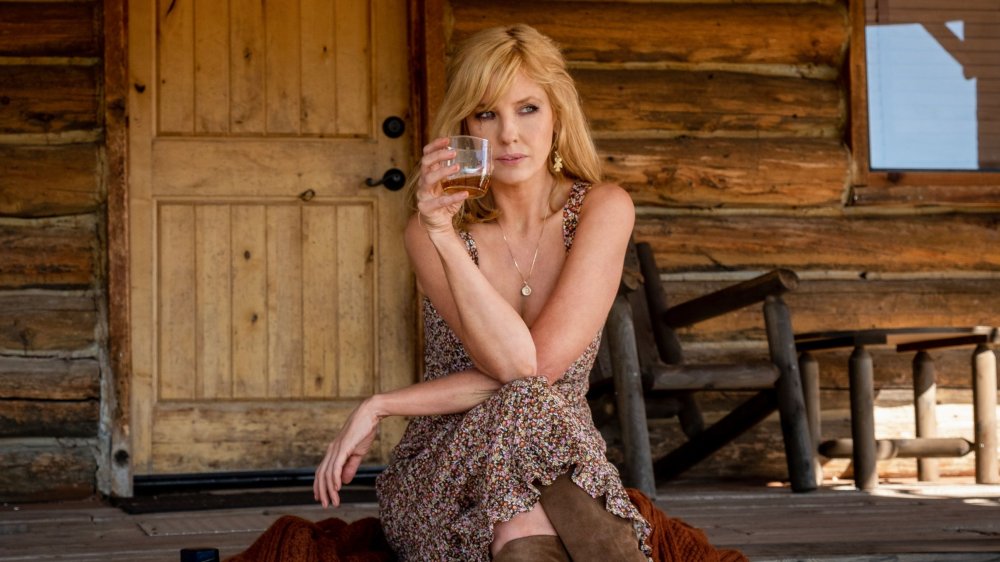 Paramount Network
It might be hard to believe, but three full seasons of Paramount Network's engrossing neo-Western drama Yellowstone have already come and gone. Perhaps even more surprising is that season 4 of the show is already in production, because most Yellowstone fans have yet to catch their breathe from that harrowing season 3 finale. 
As it stands, that finale left the fates of John Dutton (Kevin Costner), Beth Dutton (Kelly Reilly), and Kayce Dutton (Luke Grimes) very much undecided after a series of brutal attacks. As sure as we are that the mastermind of those potentially deadly attacks will be unveiled in Yellowstone's already-filming fourth season (with Wes Bentley's Jamie Dutton currently serving as suspect number one), you can be just as certain that John, Kayce, and Beth will be back in action for the new season — in some capacity. 
They are, after all, the stars of the show, and even as Yellowstone has proven quite adept at shaking up the narrative order to date, it seems wholly unlikely series creator Taylor Sheridan would be willing to off such key players so early in the series' run.
That's particularly true of Kelly Reilly who, after years of delivering stellar supporting performances, is having a bit of a breakout performance portraying the fiery prodigal daughter of the Dutton clan. Season 3 in particular put Reilly's dramatic skill on display with the actor finally getting to explore her character's undying hatred for brother Jamie. Turns out, that hatred stems from some highly questionable decision-making from teenaged Jamie that ultimately left Beth unable to conceive.
With that twist in mind, fans think the addition of a new character to the Yellowstone milieu could signal that Beth and her brooding beau Rip (Cole Hauser) might become parents after all. 
Will Finn Little be joining the Dutton family in season 4 of Yellowstone?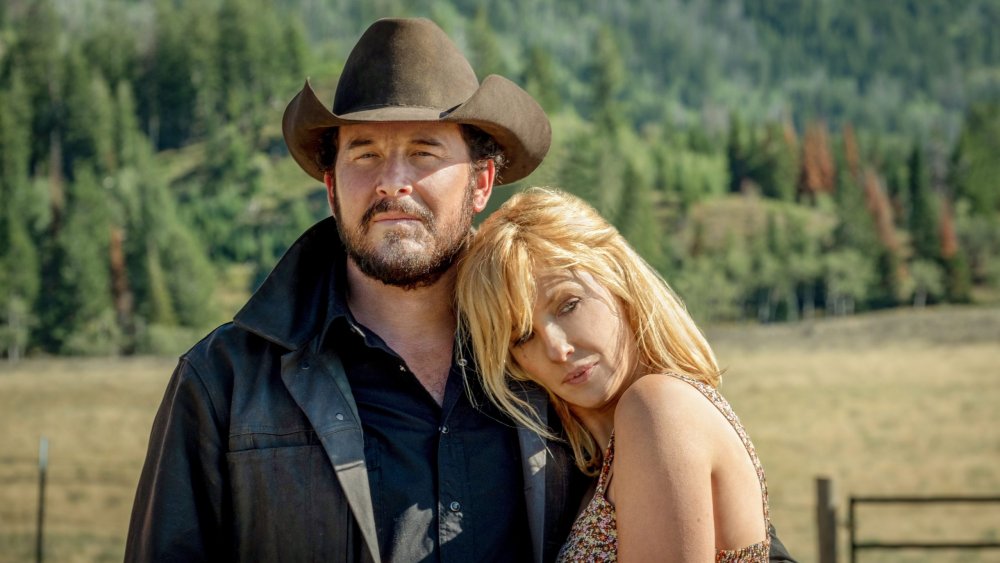 Paramount Network
As a reminder, Beth's reproductive problems began with her and Jamie desperately searching for a doctor who would quietly terminate an unwanted pregnancy, thus keeping their family's name out of the local gossip mill.
That unwanted pregnancy stemmed from Beth's relationship with Rip when they were teens, and unfortunately for Beth, the only doctor who would do the procedure quietly also insisted that the patient be sterilized in the process (which has historically been a common practice in some reservation clinics). Even more unfortunate is that Jamie actually agreed to the procedure without telling his sister she'd never be able to have children afterward. 
That fateful choice left a permanent rift between the siblings, and has fueled some of Beth's most memorable moments on Yellowstone. This is where a season 4 casting rumor comes in, which may indeed signal that the Yellowstone creative team is about to give Beth and Rip a second chance at parenthood. 
Said rumor is that 14-year-old Finn Little (Netflix's Tidelands) has been cast as a new member of the Dutton clan in the upcoming season of Yellowstone, and is already filming scenes with Reilly. And while nothing has been confirmed, it's believed the boy will find himself orphaned at some point in the new season. Just how he ends up on the Yellowstone Ranch is a mystery, but given John's affinity for picking up strays (including Rip himself), it's easy enough to think he'd be eager to give another wayward teen a home.
It's widely speculated that Beth and Rip will take a shine to the boy, and likely adopt him. And yes, even the most hardened of Yellowstone fan can admit that'd be a beautiful twist in the ongoing romantic saga of Beth and Rip.