The Casting Detail That Hints At Finn Little's Yellowstone Character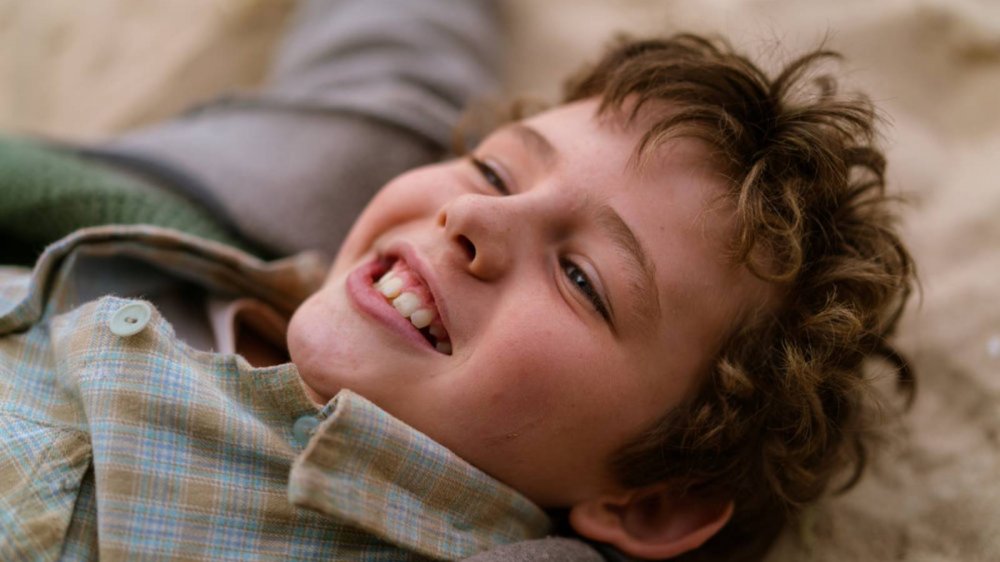 Sony Pictures Releasing
Contains spoilers for Yellowstone season 3
Many shows claim to have an "explosive" finale, but for Yellowstone season 3, that's literally true. John Dutton (Kevin Costner) is gunned down when he's was pulled off to the side of the road, Kayce (Luke Grimes) sustains an armed invasion in his office at the Bureau of Land Management, and Beth (Kelly Reilly) receives a mail bomb, which her guileless assistant blindly opens. By the time the curtain fell, fans were left wondering what was going to happen to these characters, and until season 4 of Yellowstone comes out, viewers will have to sift through every casting notice for possible clues about where season 4 could lead the surviving members of the Dutton family.
One of the more intriguing additions to the upcoming season's cast is 14-year-old Finn Little (via Outsider). As of right now, not much is known about who Little is playing, which is weird when you try to think about how a 14-year old kid could factor into the Dutton family drama. However, a recent casting announcement has fans buzzing with an intriguing theory about Little's character — and what role he could have on Yellowstone going forward. 
Finn Little could be playing Carter, who may end up adopted by Beth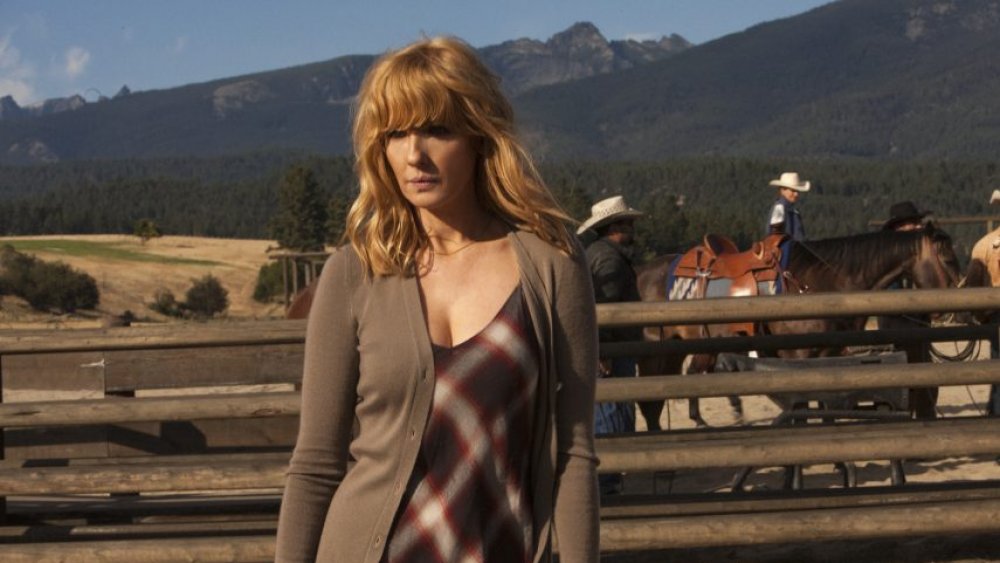 Paramount Network
According to the Outsider report, there's a Reddit thread where one fan notes how the show cast an extra described as "Carter's dying father." There currently isn't a character on the show named Carter, so it's possible that's the name of the boy Finn Little ends up playing. Speculation seems to suggest Carter's father passes away, and Beth ends up adopting the boy.
Adoption would certainly make sense for Beth's character arc, considering brother Jamie (Wes Bentley) had her sterilized against her will as a teenager. With Beth and Rip Wheeler (Cole Hauser) now officially devoted to each other, Beth may finally be ready to take the plunge into motherhood. Redditor u/trickilicious even goes so far as to mention, "People think this kid looks like a young Rip so maybe she adopts someone who reminds her of him."
Of course, if this is the trajectory the show decides to take, then that also means Beth survives the onslaught of violence in the season 3 finale. With mail bombs and machine gunfire going off, there are plenty of opportunities for innocent bystanders to get caught in the crossfire. This is just speculation, but it's possible Carter's father was someone in the same building as Beth who received the full brunt of the mail bomb. Beth could easily feel guilt-ridden that her family's actions led to the death of an innocent, leading her to adopt this boy as a form of reconciliation. 
We won't know for certain how Finn Little's character interacts with the Dutton family until Yellowstone season 4 drops, which should be some time in 2021.