Why Owen From The Haunting Of Bly Manor Looks So Familiar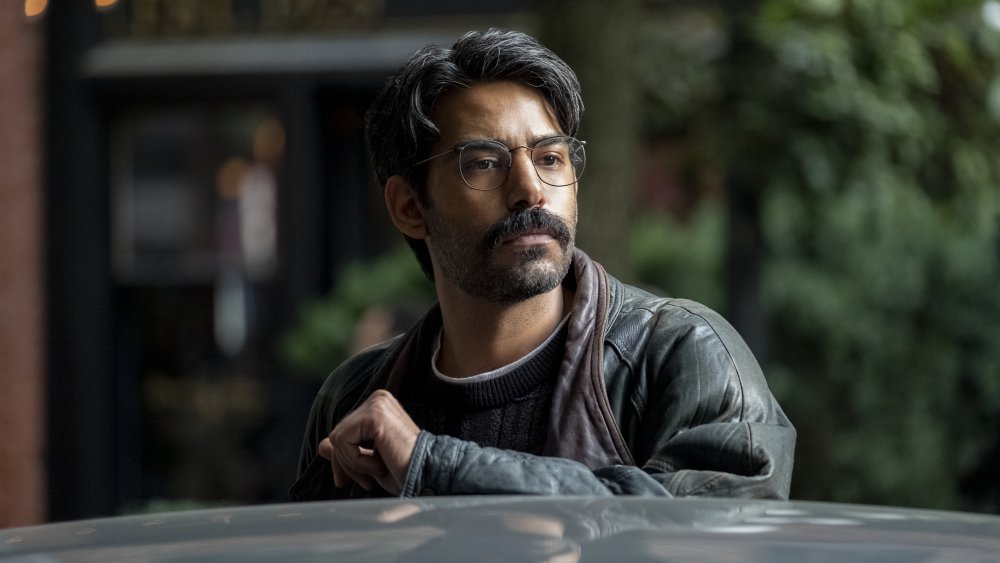 Eike Schroter/Netflix
Rahul Kohli plays the charming chef and pun aficionado Owen Sharma on The Haunting of Bly Manor. Having studied cooking in France, Owen returns to the town of Bly to care for his ailing mother who suffers from dementia. He develops a close relationship with the children, Flora (Amelie Bea Smith) and Miles (Benjamin Evan Ainsworth), and the rest of the staff at Bly Manor, but especially the housekeeper, Hannah Grose (T'Nia Miller).
Though Netflix's horror series is definitely one of his bigger roles, Kohli has been making his mark on television for years. From EastEnders to Bly Manor, the British actor has played a variety of notable roles. Next up, he will rejoin Mike Flanagan and many of his Bly Manor cast members in the creator's next Netflix project: Midnight Mass. Whether you recognize his face or voice, there's no doubt that you've seen Kohli somewhere before, so take a look at some of his most memorable roles through the years.
Rahul Kohli guest-starred as Jack Spheer on Supergirl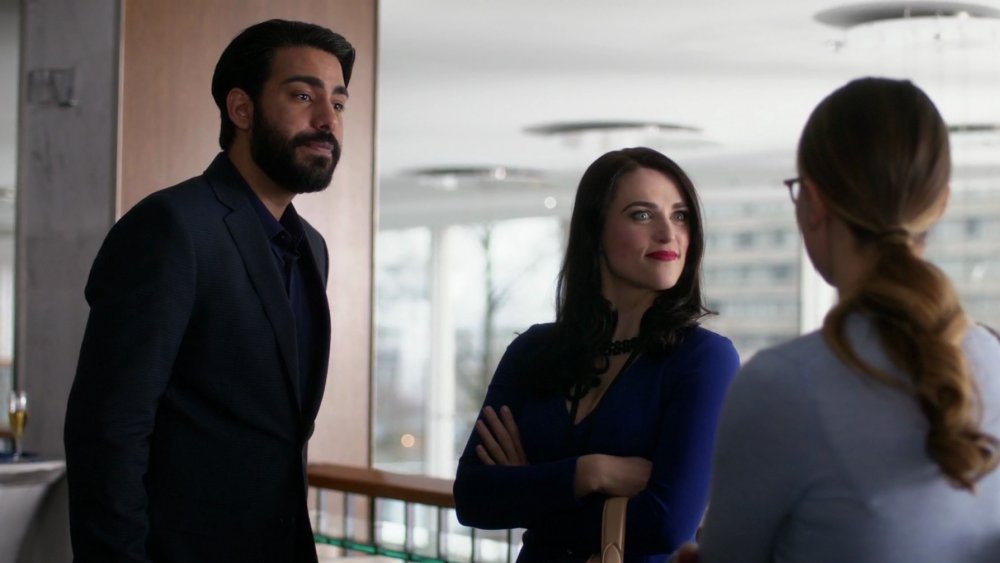 The CW
Though Kohli's guest-starring role on The CW's Supergirl was a short one, it was quite memorable. Kohli took on the role of Jack Spheer, the rich CEO of Spheerical Industries and ex-boyfriend of Lena Luthor (Katie McGrath). Jack and Lena previously worked together on nanotechnology, trying to use it to cure diseases like cancer. After Lena leaves for National City to take over Luthor Corp, Jack decides to test their project, called Biomax, on himself, and discovers nanotechnology bonds with the person and takes over their mind. Jack tries to shut down the project before anyone else finds out about it, but his business partner, Beth Breen (Claudia Doumit), won't have it and takes control of him.
A victim of Beth's manipulation, Jack is forced to kill people who try to come clean about the faults of Biomax. Lena and Kara (Melissa Benoist) uncover the truth, but when confronted by them, Jack doesn't know what they are talking about, as he's been under Beth's control the whole time. The two women manage to stop Beth's control over Jack, but the only way to destroy the nanotechnology would kill Jack in the process. Jack urges Lena to do it, and she holds him close as he dies.
The suave role of Jack is sort of a new thing for Kohli, and proves his acting talent and ability to adapt, since he's known more for playing characters like Owen who are down-to-earth and humble.
Kohli voiced Scarecrow on the animated series Harley Quinn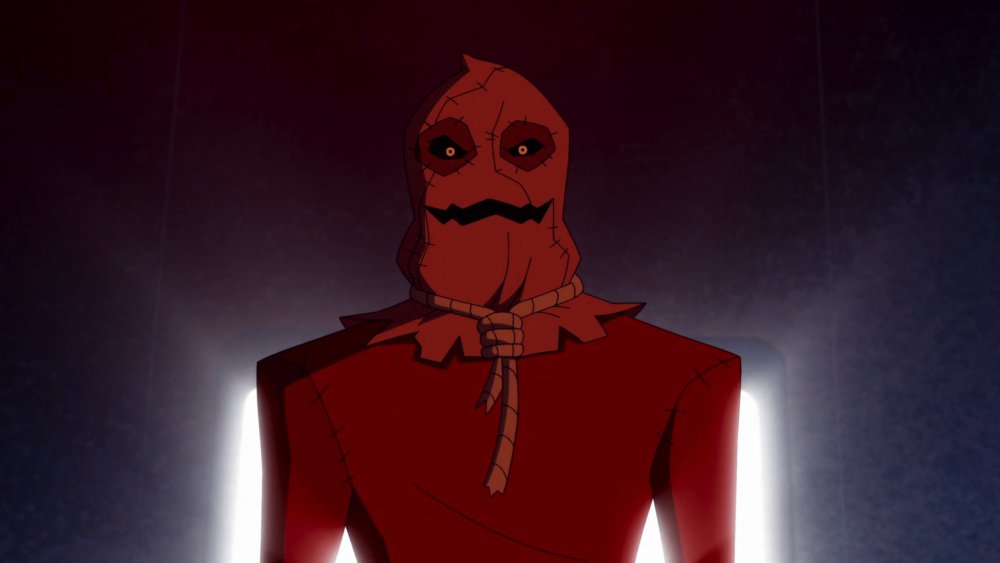 DC Universe
Exploring more voice roles, Kohli joined the adult DC animated series Harley Quinn as Jonathan Crane, more commonly known by his evil alias, Scarecrow. The series focuses on — you guessed it — Harley Quinn (Kaley Cuoco), as she forms a new crew after her break up with the Joker, developing a close friendship, and then relationship, with Poison Ivy (Lake Bell). 
Kohli's Scarecrow is the Joker's right-hand man in the first season of Harley Quinn, helping him take over Gotham City. He dresses as you'd expect, with a bag on his head and straw coming out of his sleeves and pant legs. He's a part of the Legion of Doom and works alongside well-known DC villains like Two-Face and Doom. Though Kohli only appears in the first season, fans of the show will be happy to learn that it got renewed for a third season on HBO Max. It's clear that Kohli loves comics, as he's got a real good thing going for him with DC. Maybe this will lead to a live-action DC film role in the future?
Rahul Kohli played Ravi Chakrabarti in iZombie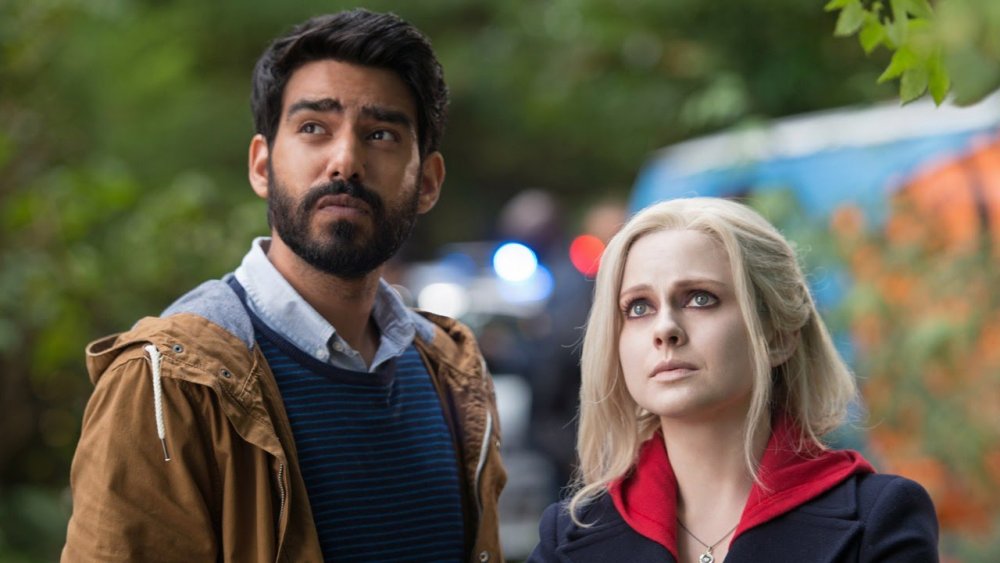 The CW
Kohli's most well-known role is also a comic book adaptation, though it's a bit different from the superhero themes of the other series. Kohli stars as a doctor named Ravi Chakrabarti on The CW series iZombie, which ran for five seasons from 2015 to 2019. The show is loosely based on the comic series of the same name released by the DC Comics imprint Vertigo.
iZombie is about a medical resident named Liv (Rose McIver) who is accidentally turned into a zombie at a boat party. With the help of Ravi and some others, Liv is able to hide her zombie status from the public. There is one plus, though: Whenever Liv eats someone's brain, she can see their memories and emulate their personalities. It's quite a helpful skill when you're trying to solve that person's murder. While Ravi helps hide Liv's secret, he also spends time studying her condition in order to try and find a cure to the zombie pandemic. 
Kohli's character goes through quite a lot throughout the five seasons, but thankfully manages to survive all the zombie troubles and make it out alive. As his longest-running role, Ravi from iZombie is usually where most people have seen Kohli before. After such a great role as Owen in Bly Manor and an upcoming starring role in Midnight Mass, who knows what's next for Kohli, or where you might see him in the future?