Harley Quinn Series Fans Just Got The Best News Imaginable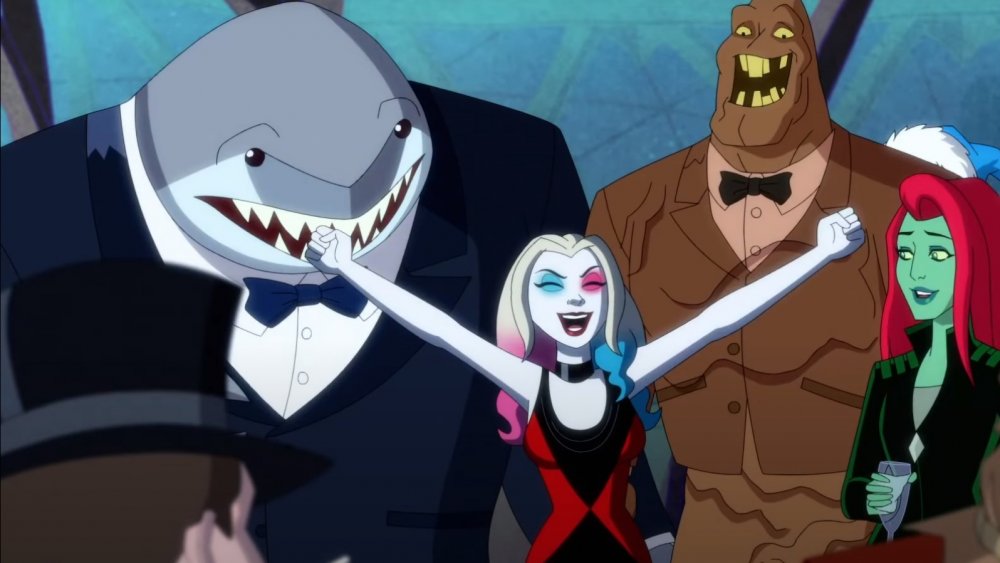 DC Universe/HBO Max
Spectacular news for avid fans of sociopathic murderous animated Juggalettes with PhDs today, as DC has announced the renewal of Harley Quinn for a third fantabulous season.
The series, which first dropped on the shaky ground of the now-defunct DC Universe multimedia platform, was quickly embraced by fans, but between shakeups at the company and the general malarky of the 2020 COVID-19 pandemic, Harley Quinn's future was left looking nebulous. So nebulous, in fact, that the last episode of the second season was written with serious series finale vibes. "We knew the show was doing pretty well on DC Universe," showrunner Patrick Schumaker told EW. "We knew the show was gonna end up on HBO Max eventually, and we knew that that there were talks happening about a season three, but all of that was happening like almost right when quarantine started."
The official announcement of a third season, which will debut exclusively on HBO Max, has the production team understandably excited, affording them an opportunity to explore narratives which otherwise would have been abandoned. Many fans are especially pumped to see the relationship between Harley and Ivy, which finally got traction at the end of season 2, explored more deeply.
The Quinn-tessential antihero is back for season 3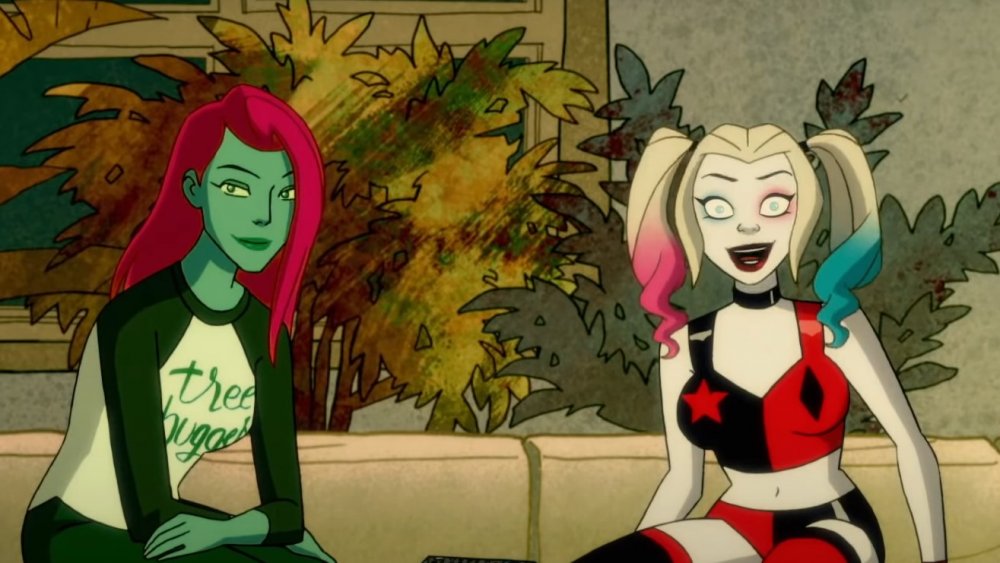 DC Universe/HBO Max
The Harley Quinn animated series has been met with near-unanimous fan acclaim. Its second season, which premiered in April of 2020, landed that rarest of critical catches: a 100% "Fresh" rating with 16 reviews in the pipe. Called "one of the best TV takes on comic books you can watch right now," the show has been praised for its storytelling, as well as its utilization of an eclectic voice cast including The Big Bang Theory's Kaley Cuoco as Harley, Ron Funches of Powerless as King Shark, and Alan Tudyk from just about everything as just about everyone else, not to mention the return of Batman: The Brave and the Bold's Dark Knight, Diedrich Bader.
As for what else viewers can expect for season 3, Schumacher told EW that fans should expect a few deep cuts into Gotham's colorful characters, stating that "There plenty of other DC D-listers in the pool, so we're looking forward to that for sure. But we've been talking about Kite Man and kind of where he stands with the end of season 2 and the breakup. We don't want to completely cut ties."
As for the stakes, they remain high, with one exception: "We'll kill almost any character that's not Harley or Ivy, but we'll never kill Bane," said Halpern.