The Canceled DC Comedy That Led To Kaley Cuoco's Harley Quinn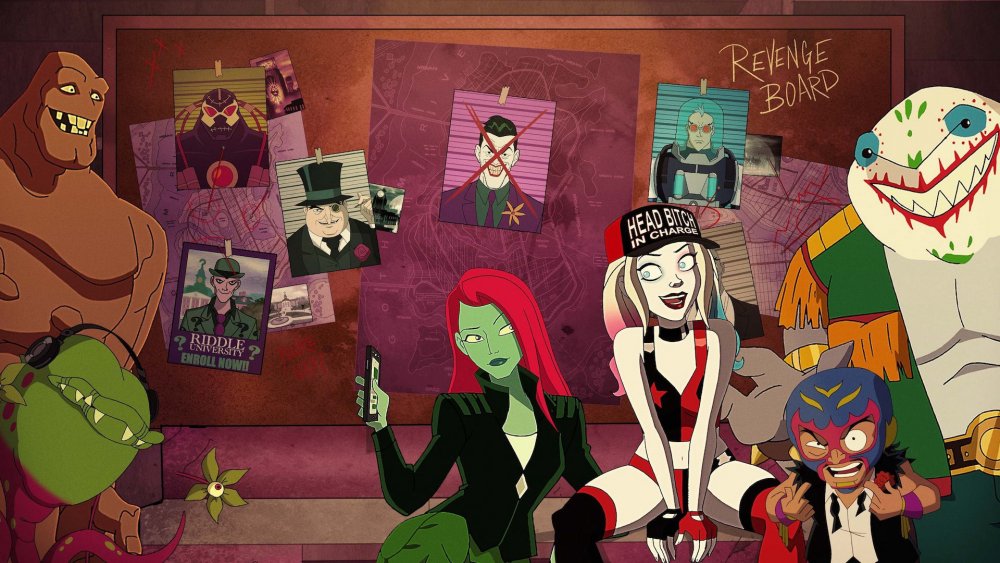 Warner Bros./DC Universe
Harley Quinn the animated series is a raunchy, off-the-wall cartoon series that — while not really meant for kids — is definitely a hit with adult DC fans. The series has a huge cast including Alan Tudyk (Firefly), Tony Hale (Arrested Development), Jason Alexander (Seinfeld) and, of course, Kaley Cuoco (The Big Bang Theory) as Harley Quinn herself.
The show boasts some great voices in guest and recurring roles, too. Diedrich Bader reprises his role as Batman for the first time since Batman: The Brave and the Bold. We also get to hear from reigning king of stand-up Ron Funches in the role of King Shark.
During DC Fandome's second of two events, held September 12, the cast and crew assembled to sit down and talk about the history of the show. Harley Quinn has been a massive success, with two seasons already out in the world. While we wait for the third season to be confirmed, there's plenty of room to revisit how Harley Quinn got to be the show it is today. As it turns out, Harley Quinn is kind of the 2.0 version of a different, short-lived DC TV series.
Before Harley Quinn there was Powerless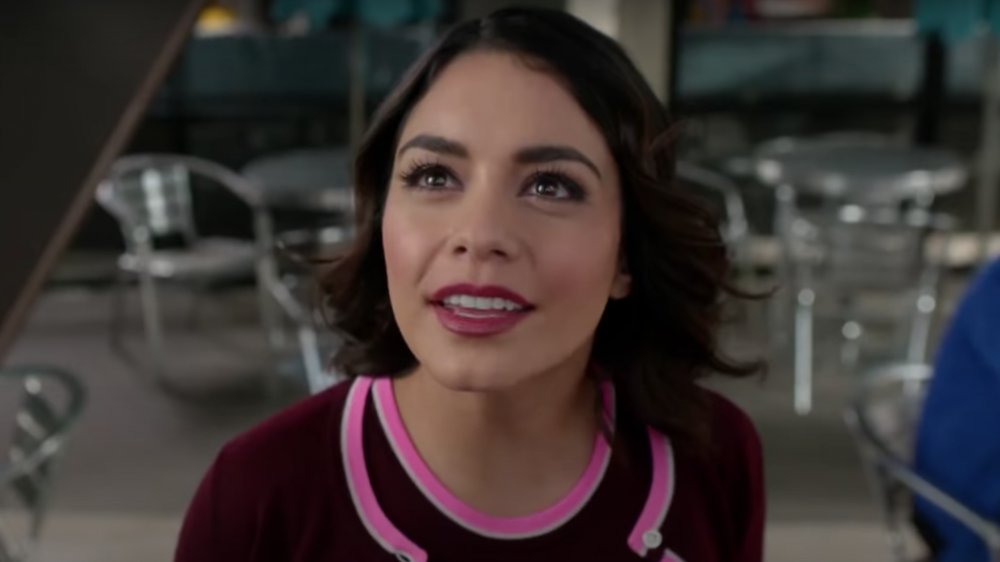 NBC
2017 was a different time for superhero television. On the Marvel end of things, the Netflix wave of hit shows was turning into a trickle. Iron Fist fizzled. Punisher was plagued by real life shootings. The Defenders were basically dead on arrival. Let's not even talk about The Inhumans.
DC was doing much better in the TV arena with its Arrowverse series and baby Batman drama Gotham. Into this milieu entered NBC's one-season wonder, Powerless. The pitch was simple: A group of no-power human beings works for Wayne Security. They are tasked with the job of finding better ways to keep regular folks safe when superheroes and supervillains tussle. You can think of Powerless as The Boys, but corporate-owned and very PG-rated. The show even starred beloved former Disney Channel star Vanessa Hudgens which gives you a sense of how squeaky clean Powerless aimed to be. The formula ... didn't work. Turns out: You need a few cuss words and a little bit of gore to properly satirize the superhero genre. 
In addition to Hudgens, the show starred Harley Quinn's Ron Funches as a kooky inventor, and he wasn't the only future member of the team kicking around. 
The reason Harley Quinn succeeded where Powerless failed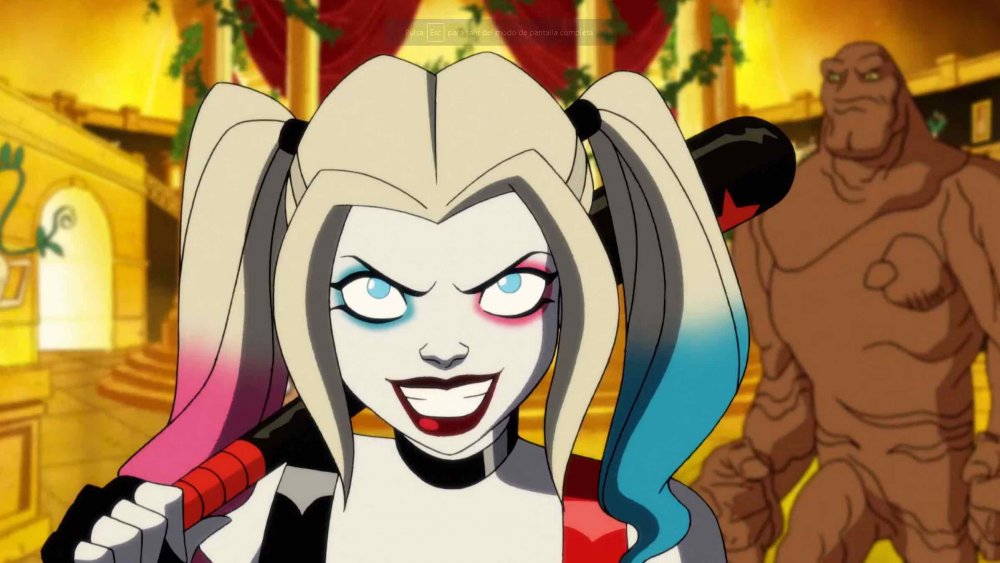 Warner Bros./DC Universe
When asked about how he got involved in Harley Quinn, Funches brought up Powerless, saying, "I worked with Patrick [Schumacker] and Justin [Halpern] and Dean [Lorey] and Alan [Tudyk] on a show previously called Powerless, which was a funny show set in a DC Universe that didn't have superheroes."
Sounds great! Ron quickly added that, "people were like 'we don't like that.'" That didn't stop the now-former Powerless team for looking ahead, however. "So they were like 'we're gonna try it again, but with, like, superheroes this time,'" Funches explained. "And then they were like 'we want you to come in and be King Shark and just be yourself. And when he gets angry just, you know, let that anger out.'" And just like that, a new path was forged into a much more successful series.
Halpern, Schumacker, and Lorey all worked behind the scenes on Powerless. Long before he played Clayface and the Joker, Tudyk operated on the exact opposite side of the spectrum, playing Van Wayne, Bruce Wayne's inept cousin.
Powerless may not have been the runaway success DC or NBC hoped for, but its team was clearly destined for greatness. Harley Quinn's first two seasons are available now on HBO Max.