Keanu Reeves' Matrix 4 Co-Star Really Wants To Join The John Wick Franchise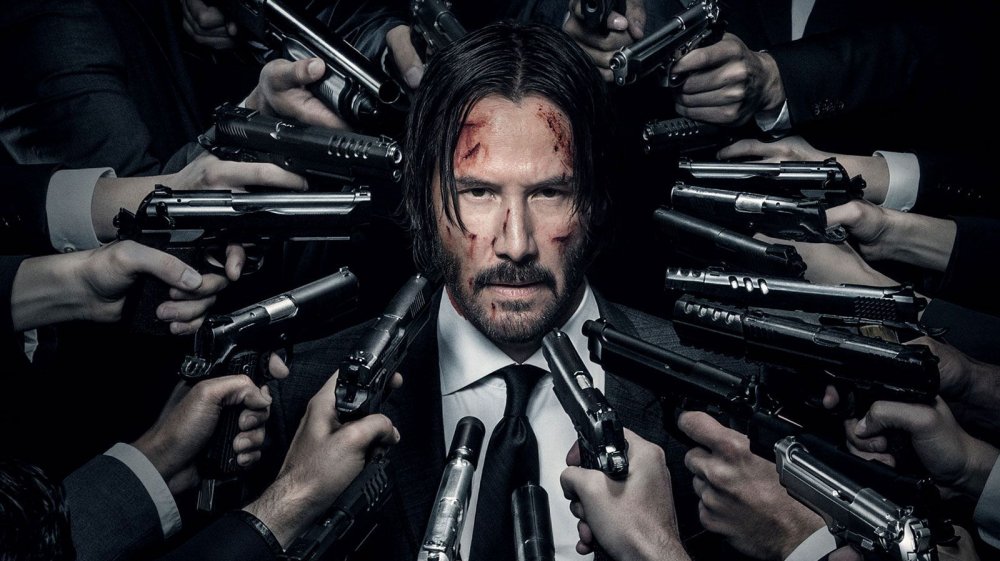 Lionsgate
If you think John Wick is a badass, get ready for Hen-Wick.
Game of Thrones and Iron Fist star Jessica Henwick is currently shooting writer-director Lana Wachowski's as-yet untitled Matrix 4, a flick she's recently been hyping as an industry game-changer, with Keanu Reeves. In a sitdown with The Hollywood Reporter, Henwick revealed that not only is she a fan of the John Wick franchise, but that she wants to jump aboard — and she's using her time on set with Reeves to pitch the idea. Repeatedly.
Henwick shared that during her stint as Colleen Wing on the Netflix Marvel series, she had the opportunity to hang out with the cast and crew of the Wick movies, who happened to be shooting in some of the same locations. Having gotten a taste of the Wick set, and the efficient manner in which director Chad Stahleski handles his bone-crunching, bullet-flinging action sequences, the actress decided that she needed to be a part of the festivities.
"So I pitch Jess Wick to Keanu all the time," Henwick said. "I'm probably driving him crazy. I was like, 'Okay, Keanu, listen to me. Boom! John Wick 4, last 5 minutes, credits roll, post-credit sequence. Boom! You see my face ... Jess Wick!' I just started acting it out and then he started acting it out, too. We put on this little ten-minute show of what Jess Wick and John Wick would be like."
It's quite easy to picture Reeves just rolling along with Henwick as she makes her pitch, but if he's just humoring her, he might be in for a surprise. "Chad Stahelski ... is flying out in two weeks, I think," the actress said. "So I'm going to go straight up to him and I'm going to say it."
Jessica Henwick's fighting skills were literally too sharp for her latest movie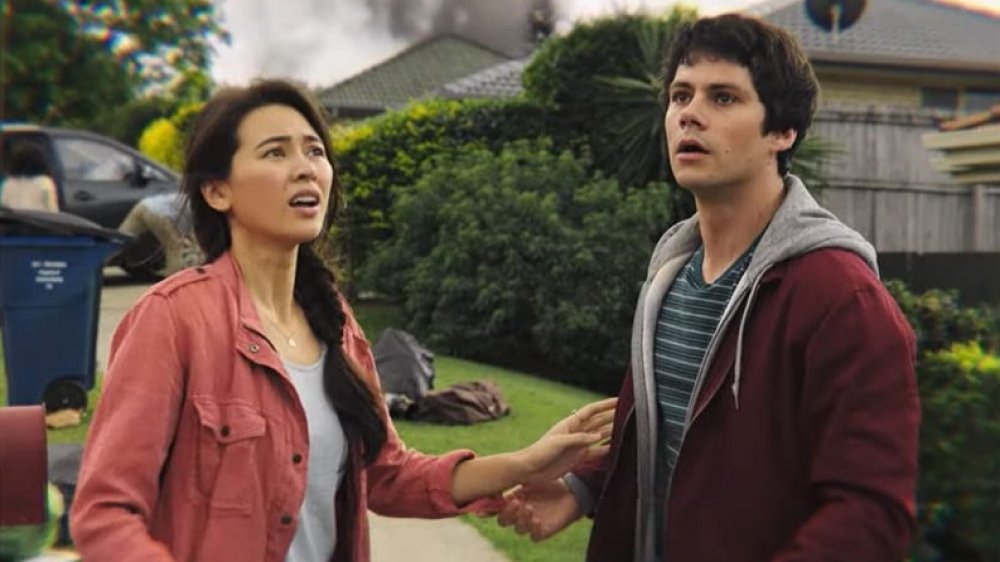 Paramount
Henwick's considerable martial arts experience, which she showcased early and often on Iron Fist and The Defenders, will certainly come in handy in Matrix 4, and it just might help her get in the door of the John Wick franchise — but for her latest flick Love and Monsters, which releases to VOD today, it actually slowed things down a bit. The action-comedy centers on Joel (Teen Wolf's Dylan O'Brien), a young man who has lived an isolated life for seven years in a world overrun with mutated beasties. Henwick portrays Aimee, the high school sweetheart with whom Joel makes contact via radio. Determined to reunite with her, he sets out on a dangerous 85-mile trek.
Henwick shared that she actually had to dial down her fighting skills to play Aimee, who is a formidable woman — just not Colleen Wing formidable. "I had to look like I had two left feet," she said. "So when we would do the [fight choreography], [they would] be like, 'She just looks too good. How do we make this look more inept?'"
The actress has spoken glowingly of Love and Monsters, making a surprising comparison in another recent chat with Comic Book Movie. "The writing in the script was so good, and it crossed so many different genres. It's just rare to read an original script, honestly, and knowing Dylan was going to be in it as well ... Those were the things that sold me. Dylan and I have been saying it was like reading a Pixar film."
Well, she may have had to unlearn a bit of her butt-kicking knowledge for Love and Monsters, but if Henwick wants to fight alongside John Wick onscreen, she'll need to brush up again. In order to make that happen, though, she may have to make the pitch of the century to Stahleski.
Could Jessica Henwick really join the John Wick franchise?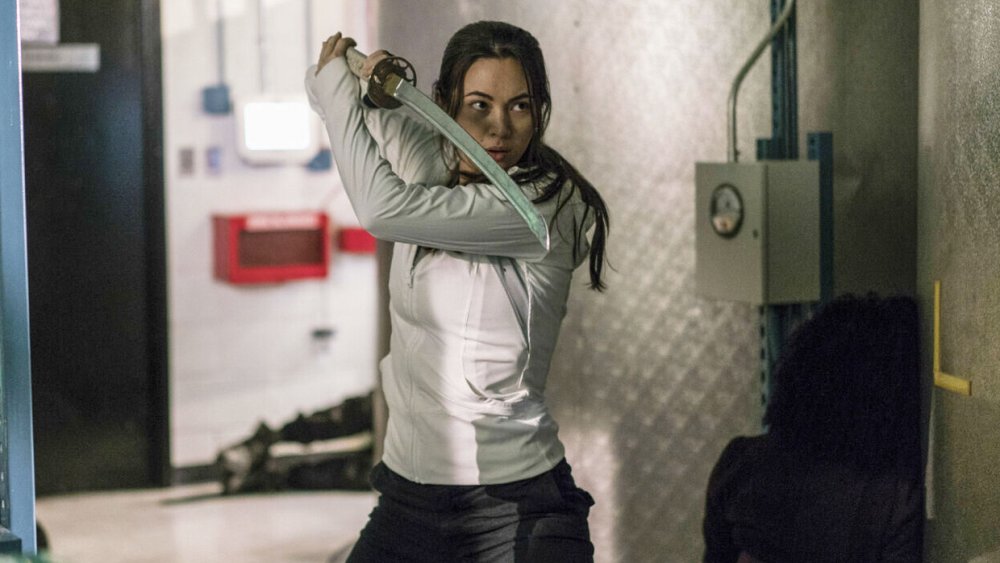 Netflix
This is because the screenplays for the next two installments in the franchise, the as-yet untitled John Wick 4 and John Wick 5, are almost certainly nearing completion at this point. Back in August, Lionsgate confirmed that the two flicks will be shot back-to-back, with CEO John Feltheimer indicating at that time that both scripts were in process. The presumably lengthy shoot is expected to take place next year, after Reeves finishes up his work on the Matrix four-quel (via Deadline).
With Wick 4 and 5 that far along, squeezing in another major character would be a pretty neat trick — although following Henwick's suggestion of bringing her in for a post-credits scene seems doable. Perhaps they could set her up for an appearance in John Wick 6 — which, given Reeves' stated willingness to keep the franchise going for as long as fans want more, is practically a foregone conclusion.

For that matter, if Reeves ever tires of Gun Fu-ing dozens of bad guys to death, he could just hand the franchise off to the charismatic and kickass Henwick, and fans would undoubtedly be thrilled. We're rooting for you, Ms. Henwick; we suggest getting Mr. Stahleski in a headlock while making your pitch, and we're pretty sure he'll see things your way.