Justice League: Zack Snyder Teases Deathstroke Appearance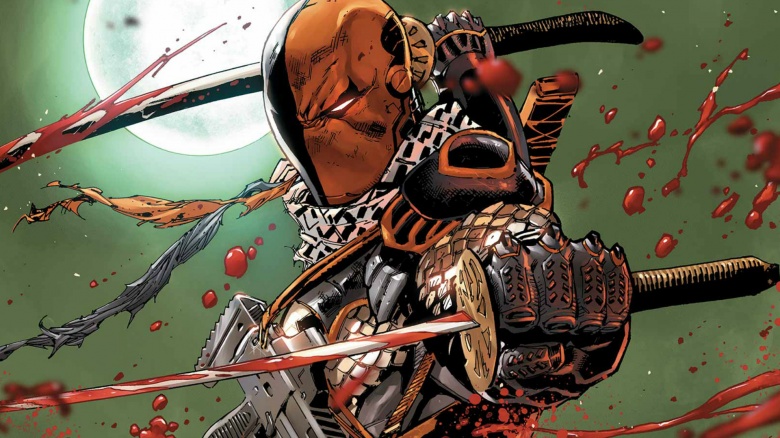 They say the devil is in the details, but in this case, it might be Deathstroke.
Justice League director Zack Snyder posted a seemingly harmless photo in which he's sketching out a storyboard for the upcoming DC Comics flick. He's wearing Batman's gauntlet and added the hashtag "cosplay."
But the folks at @TheDCEU (via ScreenRant) took it upon themselves to enhance the storyboard, and it hints that the villain from Ben Affleck's upcoming Batman solo movie could first debut in Justice League.A few weeks back, Affleck revealed a teaser with test footage of Deathstroke for the Batman flick, then DC Entertainment president Geoff Johns confirmed that True Blood's Joe Manganiello will play the villainous assassin in that movie.
There had previously been nothing to suggest Deathstroke would show up in Justice League, but it would make a lot of sense. Introducing the character in the ensemble film could help establish a narrative tie to Affleck's Batman, and cameos and post-credits scenes have become the norm when it comes to ramping up hype for upcoming comic book movies.
Justice League is set to hit theaters Nov. 17, 2017, and there are reports that Affleck's Batman could arrive not long after. Check out the untold truth of Deathstroke and what we know about Justice League so far.