Ben Affleck's Batman Movie Could Arrive Sooner Than Expected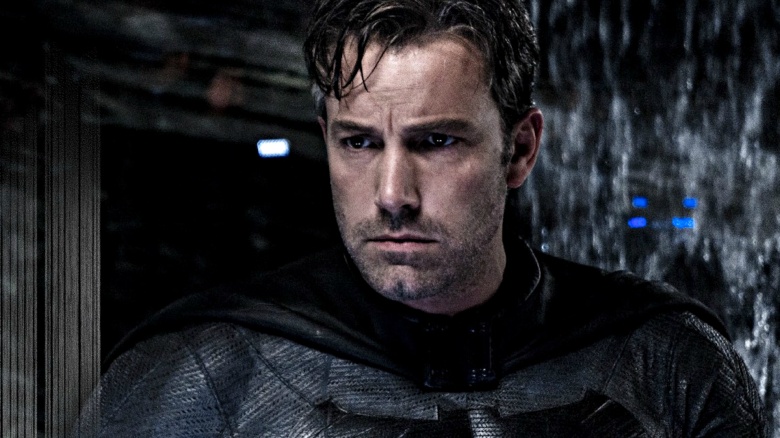 Warner Bros.
Holy vague timetable.
While it's largely been assumed that Ben Affleck's upcoming solo Batman movie could hit theaters in 2018 or 2019, Warner Bros. CEO Jeff Bewkes recently revealed it could happen much sooner than that. The Suicide Squadcast (via Comicbook.com) dug up audio of Bewkes speaking at the 25th Annual Goldman Sachs Communacopia Conference, and he said the flick is 18 months away.
"Ben announced a Batman movie [that] he's going to direct, star, [and] write for," Bewkes said. "I think it's a year and a half out."
Of course, this is far from an official announcement, and as The Suicide Squadcast points out, it's "entirely possible" that Bewkes has "incorrect information." He might also just be referring to when production is scheduled to begin.
ScreenRant notes that Warner Bros. has a currently unoccupied release date for a DC film in October 2018. But if Affleck's movie is really just 18 months away, that would mean it could arrive in theaters about seven months earlier, in March 2018–almost exactly two years after Affleck debuted as the character in Batman v Superman: Dawn of Justice.
Although details about the movie have been relatively scarce, DC Entertainment president Geoff Johns told The Wall Street Journal that Joe Manganiello will play Deathstroke in the flick. Affleck even teased footage of the True Blood actor in action.
Either way, the Batman movie will definitely come after Affleck reprises the role in Justice League, along with Henry Cavill as Superman, Gal Gadot as Wonder Woman, and Jason Momoa as Aquaman. That movie will be released Nov. 17, 2017. Cavill's manager also confirmed there's a Man of Steel sequel in the works.
Meanwhile, check out some messed up things you never realized about Batman.