Joe Manganiello Cast As Deathstroke In Ben Affleck's Batman Movie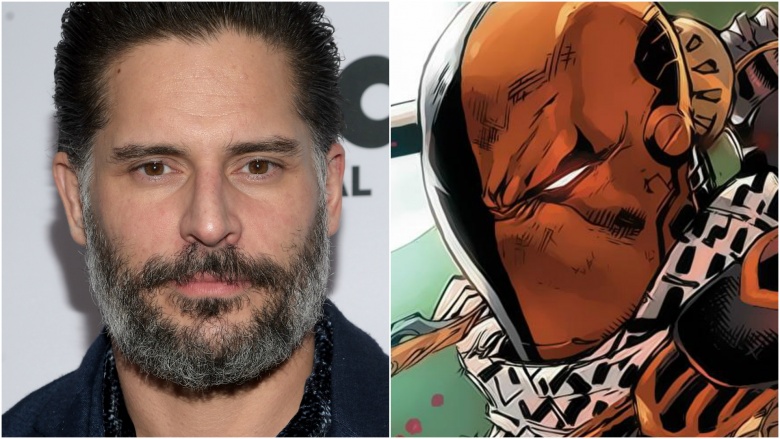 Getty Images/DC Entertainment
Ben Affleck's Batman movie will get an infusion of True Blood.
DC Entertainment president Geoff Johns told the Wall Street Journal that Deathstroke will appear in Affleck's upcoming Batman solo movie, and he'll be played by Joe Manganiello (True Blood, Magic Mike).
Although Johns didn't offer up any quotes and declined to say if we'd first meet the character in 2017's Justice League, he did confirm that he and Affleck are writing the new Batman flick, which he said could hit theaters by 2018. Affleck will direct.
Deathstroke first debuted in a 1980 issue of DC's New Teen Titans. An assassin and a mercenary, IGN ranked him the 32nd greatest comic book villain of all time.
Affleck recently teased Deathstroke's DCEU debut with a video (below) that shows an actor in the character's costume. Although we couldn't tell at the time, the Wall Street Journal says that's Manganiello in Deathstroke's high-tech costume. Here's why we think Affleck's Batman movie could be terrible or amazing.