Justice League Reworked To Be More 'Hopeful'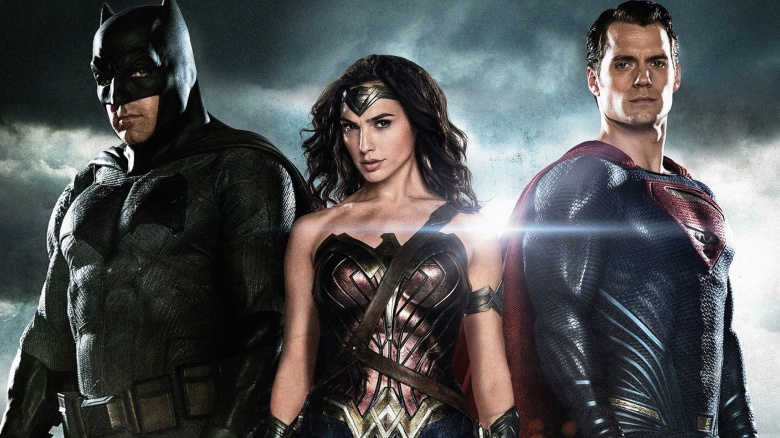 Warner Bros.
Things have been pretty dark around the DC movie universe, but that's about to change.
In their first interview since taking over DC Films, DC Comics chief creative officer Geoff Johns and Warner Bros. executive Jon Berg told The Wall Street Journal they're making a concerted effort to lighten the tone established with this year's Batman v Superman: Dawn of Justice and Suicide Squad.
"[In] the past, I think the studio has said, 'Oh, DC films are gritty and dark and that's what makes them different,'" said Johns. "That couldn't be more wrong. It's a hopeful and optimistic view of life. Even Batman has a glimmer of that in him. If he didn't think he'd make tomorrow better, he'd stop."
The first changes will be apparent when Zack Snyder's Justice League is released next year. After the reaction to the bleakness of Batman v Superman (The Washington Post called the movie "joyless" and NPR compared it to a Greek tragedy), Berg said they "accelerated the [Justice League] story to get to the hope and optimism a little faster."
They'll also right a few wrongs as Justice League will "directly address Batman's extreme actions in [Batman v Superman], such as torturing criminals and nearly killing the Man of Steel, rather than accept them as par for the course."
Johns will be heavily involved in the upcoming batch of DC flicks. He did a rewrite on the Wonder Woman script, and he's co-writing the upcoming Batman solo movie with director Ben Affleck. "We're trying to take a really hard look at everything to make sure we stay true to the characters and tell stories that celebrate them," he said.
Wonder Woman is due out June 2, 2017, and Justice League is set to follow Nov. 17, 2017. Meanwhile, check out DC Comics movies they'll never be allowed to make.