The Real Reason All 543 Movie Theaters Owned By Regal Cinemas Are Shutting Down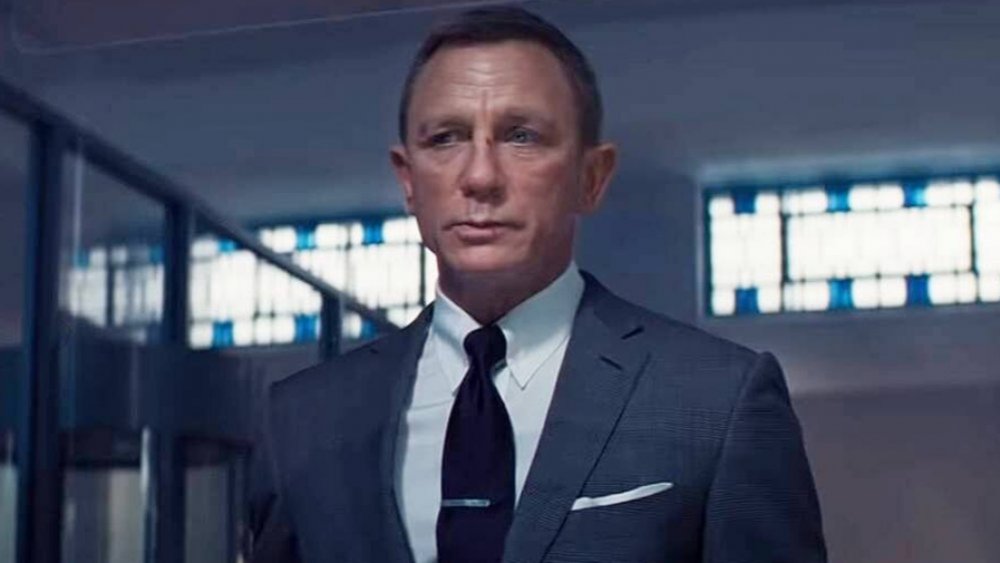 MGM
James Bond used his license to kill on an entire theater chain this week. On Saturday, Oct. 3, Cineworld announced that it's shuttering all 543 of its Regal Cinema movie theaters across the U.S. and the U.K. and Ireland for the foreseeable future, as reported by Variety. 
While the root cause of the decision goes back to the coronavirus pandemic wreaking havoc on the movie industry, the deciding factor was No Time to Die's release date being moved to April 2021, after previously being scheduled to hit theaters in November 2020. The news sent shockwaves through the struggling theater sector. With cinemas in Los Angeles and New York City still closed, and the theaters that are open relying primarily on low budget films to draw movie lovers in, theater owners across the world are struggling to keep their doors open until Hollywood begins releasing blockbusters again. The arrival of Daniel Craig's final James Bond in November was meant to signal a return to normalcy, with more big budget titles including Dune and Wonder Woman 1984 to follow in December.
Cineworld is the biggest theater chain in the U.K., and Regal is the second largest chain in the U.S., which means a number of jobs will be lost due to the closures — up to 5,500 jobs in the U.K. alone, per Variety. Cineworld Action Group, a group run by Cineworld U.K. employees, revealed on Twitter that they only heard about the closures through media reports. "The front page of tomorrow's Times is announcing that Cineworld is planning to close all of its cinemas across the country as soon as this week putting all of our jobs at immediate risk," the group stated. "There has been no consultation with staff whatsoever."
The fallout from No Time to Die's delay could cause a ripple effect in Hollywood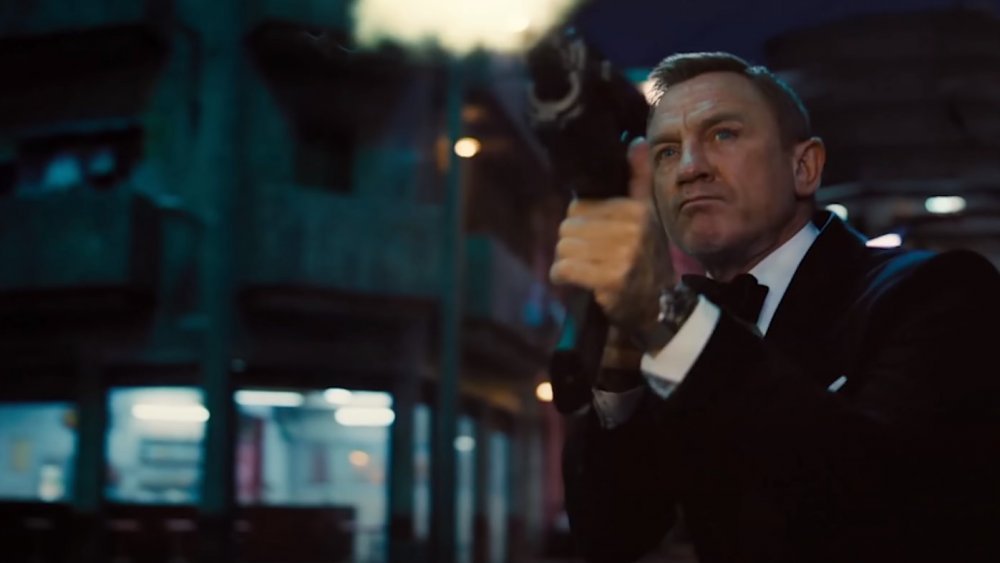 MGM
Moviegoers and theaters alike should brace for more bad news in the days to come. After Tenet's lackluster performance at the box office, Hollywood appears reluctant to release its tentpole films into such a shaky marketplace. Add in the Regal Cinema closures, and No Time to Die's move to 2021, and it seems unlikely that movies like Dune, Pixar's Soul, and Wonder Woman 1984 will actually make their late November and December release dates.
If studios move to protect their blockbusters from box office losses, they could still gamble on mid-range movies like the Ryan Reynolds led Free Guy, which is set for a Dec. 11 release, and Eddie Murphy's Coming 2 America, which is expected in theaters on Dec. 18. However, there are precious few movies — big budget or otherwise — still scheduled for a 2020 theatrical release. Black Widow, Candyman, Ghostbusters: Afterlife, and The Quiet Place II have already been moved to 2021, with Hollywood banking on the world returning to some sort of normalcy by spring. That means theaters could be facing a holiday season with zero blockbusters to sustain them in a year when they've already had their doors closed since March. Meanwhile, studios hoping to recoup at least some of their losses could follow Disney's Mulan release strategy, and send some of the blockbuster backlog directly to VOD. 
The only thing that's certain at this point is that the fallout from No Time to Die's latest delay is just beginning — and that's bad news for struggling theaters everywhere.