Another Round Of Bad News Just Dropped For Wonder Woman 1984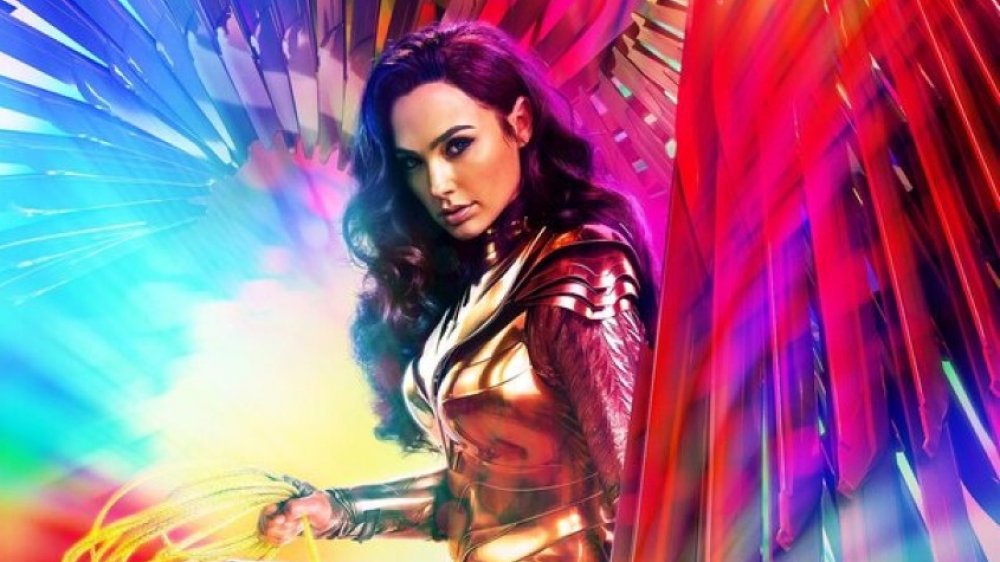 Warner Bros. Pictures
Fans excited to catch Patty Jenkin's Wonder Woman sequel will have to wait a little longer. Warner Bros. announced through the official Wonder Woman 1984 Twitter that the eagerly awaited follow-up to 2017's superhero blockbuster would be coming even later than its anticipated late summer debut. The film's second delay of 2020 now pushes the release of Wonder Woman 1984 from August 14 into the fall, a full five months after the film was expected to leap onto the big screen on June 5 (via The Hollywood Reporter). 
While this marks the second 2020 delay of the anticipated superhero sequel since theaters and Hollywood shuttered to address the global health crisis spurred by the coronavirus pandemic, it's actually just the latest in a longer string of delays for the film dating back to 2019. Warner Bros. originally placed Wonder Woman 1984 on its schedule with an expected December 13, 2019 debut before bumping that up to November 2019. The optimism didn't last, as the super sequel ultimately slipped deep into 2020. 
At the time of its first 2020 delay, many in Hollywood appeared to believed that cinemas would reopen in time for a late summer release. That tide has officially turned, as evidenced by Wonder Woman's schedule shift, as well as the shorter delay of fellow Warner Bros. film Tenet. News of the DC film's adjusted release came shortly after the studio revealed that Christopher Nolan's next genre mashup had been pushed two weeks after its long-held July 17 premiere date.  
It's currently unclear why Tenet was only moved two weeks to Wonder Woman's two months, but the move is in line with Wonder Woman 1984 star Connie Nielsen's prediction that the DC movie might not hold on to its August release. 
Wonder Woman 1984 is just one of several release date shifts ordered by Warner Bros.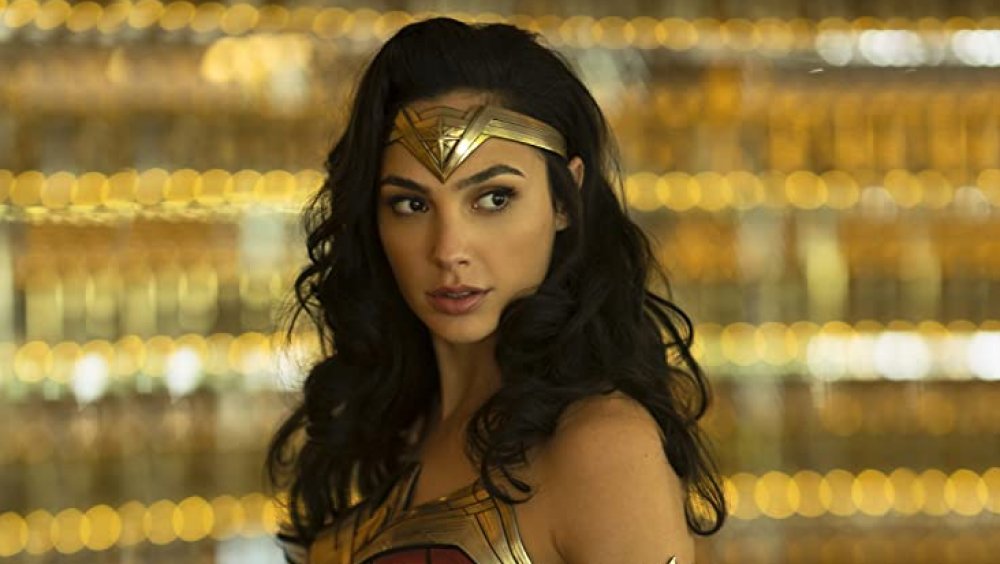 Warner Bros. Pictures
In a statement to Variety over Tenet's delay, the National Association of Theatre Owners clarified that they are in regular communication with studios about the year's planned releases. "Over these last months, we have been keeping Warner Bros. closely informed of our work towards reopening our theatres in accordance with governmental health and safety requirements," the exhibition industry's trade organization said. But bumping Wonder Woman 1984 by two months makes it clear that studio executives and theater owners are still not confident in their reopening timeline. 
That was confirmed after Warner Bros. rolled out a series of announcements confirming new dates for several of its major tent pole films, according to The Hollywood Reporter. Godzilla vs. Kong, the untitled Matrix 4 movie, and Bond entry No Time To Die are among a handful of films that have had their debuts shifted on the studio's release schedule. Legendary's Godzilla sequel has lost its Thanksgiving 2020 premiere and will now debut on May 21, 2021. The Matrix film has been moved an entire year, taken entirely off the 2021 release calendar, and rescheduled for April 2022. Meanwhile, audiences will see Daniel Craig's Bond sooner, as the film's official Twitter account revealed that No Time To Die will hit theaters November 20, 2020 — five days earlier than planned. 
These types of schedule moves will most likely continue through the next few months as the industry gets a better sense of what is possible in terms of theatrical releases, especially for tentpoles like Wonder Woman 1984. While expectations are that people will be back in cinema seats relatively soon, future pandemic risks may force Hollywood to reconsider whether any 2020 release slate is still possible.