Get Out 2: Will We Ever See A Sequel?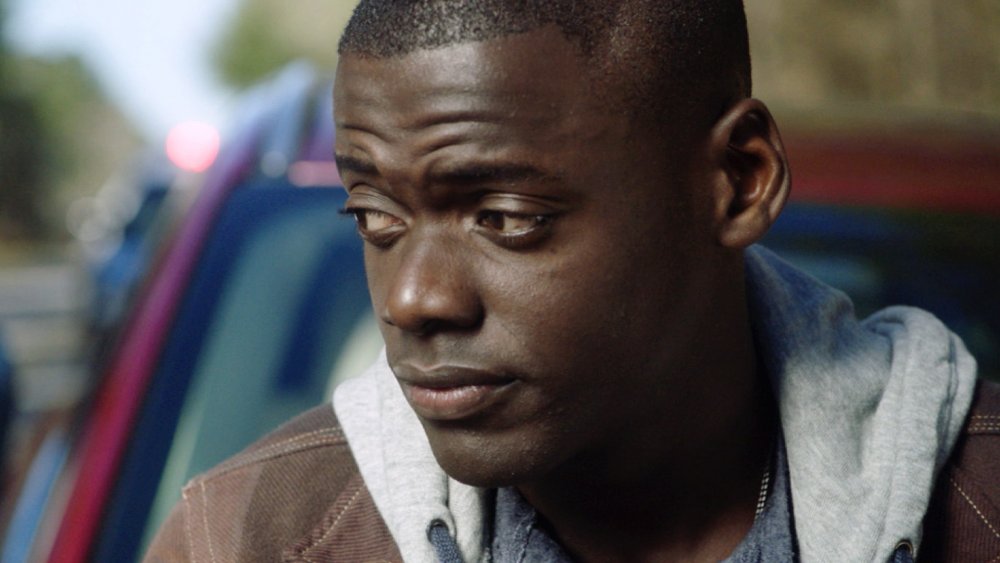 Universal Pictures
When it was released to theaters in February 2017, the impact of Get Out — the directorial debut of comedian-turned-horror maestro Jordan Peele — was seismic. The story of a genial young Black man named Chris Washington (Daniel Kaluuya) whose weekend at the home of his white girlfriend Rose Armitage (Allison Williams) turns into a nightmare of forced hypnosis, body stealing, and murder struck a major chord with audiences. The low-budget horror flick — produced for a mere $4.5 million — went on to gross $255 million worldwide as reported by Box Office Mojo, and also earned a Best Picture Oscar nomination and a Best Original Screenplay win for Peele.
Get Out didn't leave a heck of a lot of room for a continuation. At the film's end (spoilers), all of Chris' tormentors are dead or dying, and Chris is being spirited safely away from the Armitage estate by his buddy, TSA agent Rod (Lil Rel Howery). That doesn't mean, though, that audiences weren't hungry for more. The enigmatic advertising campaign leading up to the release of Peele's second feature, 2019's Us, spawned intense speculation that the flick might be a stealth sequel to Get Out — but that was not to be. Of course, there was a pretty big silver lining there, in that Us turned out to be a masterpiece in its own right, cementing Peele's status as a top-tier director. That doesn't change the fact that — nearly four years after Get Out's release — fans still wonder whether Peele has more of Chris' story to tell.
The film's producer, Jason Blum, has said that he would love to make it happen — but he recently clarified that remark, and bummed out a whole lot of horror fans in the process. Speaking with the Observer February 2020, Blum said bluntly, "That was wishful thinking. I think that was taken out of context. I think what I said and what I would still say is, I would love to make a Get Out sequel, but we would only do it if Jordan wanted to do it. And as far as I know, he has no intention of doing that."
Jordan Peele is a little bit busy with his other projects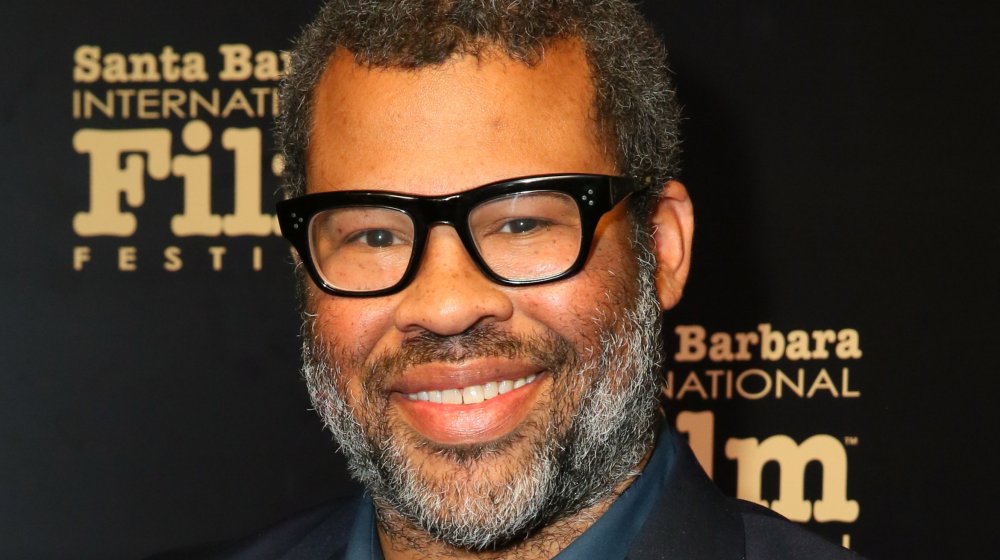 Rebecca Sapp/Getty Images
Unfortunately, this absolutely squares with what Peele himself had to say on the subject back in March 2018. While conceding that he was "not closed off" to the idea of a Get Out sequel, Peele nevertheless brought along a big bucket of cold water to throw on the notion during a conversation with Us Weekly. "Look, the producers and I agree," Peele said at that time. "This is not the kind of movie you make a sequel [to] just to make a sequel and make more money. This movie transcends the business that it did. So if I can get a story that feels worthy as a follow-up in this world, we'll do it ... and if not, then absolutely not."
That is pretty much all Peele has said publicly about the possibility of a Get Out sequel in nearly three years, and in the interim, he has kept himself plenty busy — mostly on the production side of things. In addition to his gig as producer and host of CBS All Access' Twilight Zone revival, Peele also has been, is currently, or will be serving as a producer on (excuse us while we take a deep breath): Director Spike Lee's Oscar-winning 2018 film BlacKkKlansman; the YouTube Premium original comedy series Weird City; The Amazon Prime Nazi-hunting drama serial Hunters; TBS' Tracy Morgan-starring sitcom The Last O.G.; HBO's brilliant supernatural drama series Lovecraft Country; the upcoming feature Candyman, a soft reboot of the 1992 horror classic; and Wendell and Wild, a forthcoming stop-motion dark fantasy feature from Nightmare Before Christmas director Henry Selick.
That's a heavy workload, and those are only the projects that have been made public. Unless a brilliant story for Get Out 2 pops fully-formed into Peele's head sometime very soon, we're sorry to report that it almost certainly won't happen — which, as perfectly self-contained as Get Out is, may be for the best.
Sequels just don't seem like Jordan Peele's style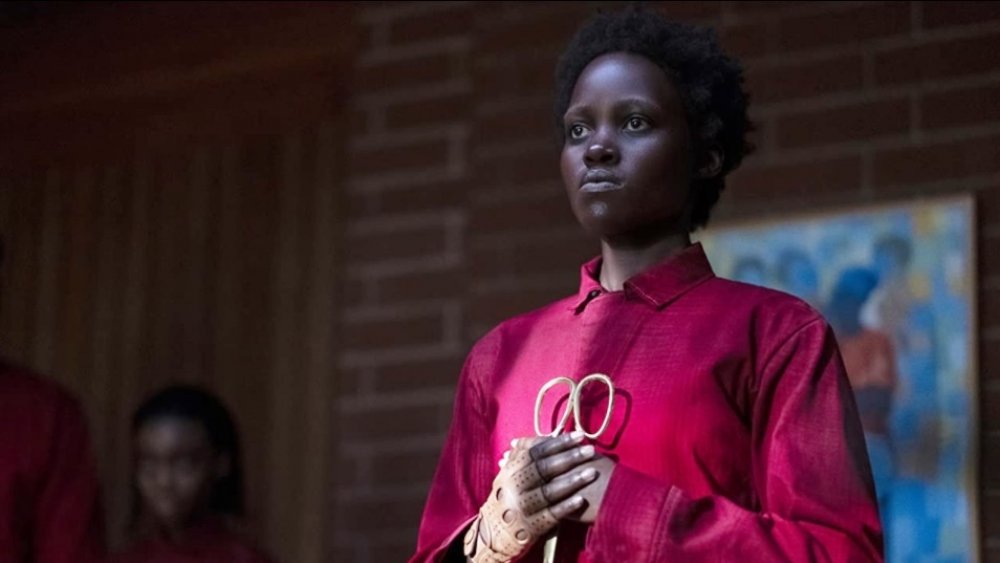 Universal Pictures
We know what you're thinking, and yes — eventually, Peele will get around to directing another movie. In fact, make that two: In October 2019, he inked a deal with Universal very similar to the one he entered into in May 2017, after the success of Get Out. That deal resulted in Us hitting the screen less than two years later, and Peele's new pact calls for two additional flicks which he is to write, produce, and direct, according to Collider.
Obviously, said deal must allow for a pretty open-ended timeframe, given all of the other irons Peele has had in his fire over the last several years. But it's nice to know that the guy will be back in the director's chair at some point, and it's a pretty safe bet that when he is, it won't be in service of a sequel. During a recent interview with Blumhouse.com (via Observer), Peele indicated that as a storyteller, he's not particularly interested in going any direction other than forward. "The real question for me is: Do I want to do pre-existing material, or do I want to do original content?" Peele said. "At the end of the day, I want to do original stuff."
Since he opened his directorial career by dropping two classics on us in a row, one could fairly easily make the case that this is also for the best.