Jordan Peele Signs First-Look Deal With Universal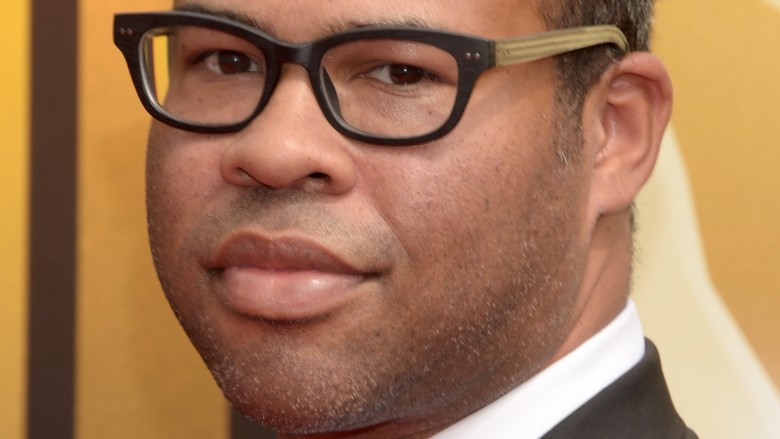 Getty Images
There's more to come from the Get Out director.
The Hollywood Reporter announces that Jordan Peele, the mind behind Universal Pictures' stunning horror success Get Out, has signed a first-look production deal with the film studio through his Monkeypaw Productions label. The agreement details that Universal will develop Peele's next film, a yet-untitled "social thriller." Peele is set to write, direct, and produce the upcoming project. The flick will have a budget five times larger than Get Out, which grossed $194.7 million USD worldwide against a $4.5 million USD production budget.
The report also states that Peele will produce a number of micro-budgeted films under the Monkeypaw Productions banner. Peele will partner up with Get Out producer Jason Blum for these films, which will likely tackle social and racial issues, though no official details have been given.
Additionally, the agreement will honor Peele's aim to offer a platform to marginalized and traditionally under-represented actors and executives, both in front of and behind the camera, regardless of their gender, race, or sexual orientation. The deal will focus on offering film roles and creative platforms to such individuals.
Universal chairman Donna Langley expressed excitement on behalf of the entire company, stating that the studio is pleased to have penned this deal with a talent like Peele. "Through extraordinary imagination and fearless humor, Jordan [Peele] has proven himself to be a game-changer who is driven to tell stories that are as commercially entertaining as they are disruptive and provocative," said Langley. "The entire Universal family takes great pride in his incomparable filmmaking debut, and feel fortunate that this studio will be Jordan's home for many years to come."
Peele himself appeared just as enthusiastic about entering into the agreement with Universal. "I am thrilled to continue the work we started together on Get Out [by] pushing the boundaries of storytelling not only on the next film, but with all of Monkeypaw's future projects," the filmmaker said.
Get Out, which debuted in theaters in February, marked Peele's directorial debut. The film quickly became Universal and Blumhouse's third-best number one opener, grossing a cool $33.4 million in its first weekend at the box office. With the commercial and critical success of Get Out, Peele has earned the highest-grossing feature debut from a writer/director, based off an original screenplay.
Apart from Get Out, fans likely know Peele from his Emmy-winning, Monkeypaw-produced sketch comedy series Key and Peele. The show has also snagged a Peabody Award and an American Comedy Award in the past.
Peele is reportedly in consideration to direct Warner Bros.' live-action adaptation of Akira. However, this shiny new agreement with Universal is sure to keep Peele quite busy, so perhaps Warner Bros. will soon set their sights on another director.
While we wait for more details on Peele's upcoming films, take a look at the untold truth of Get Out.