Why You Have To Wait Until 2035 For More Of Fleabag - Exclusive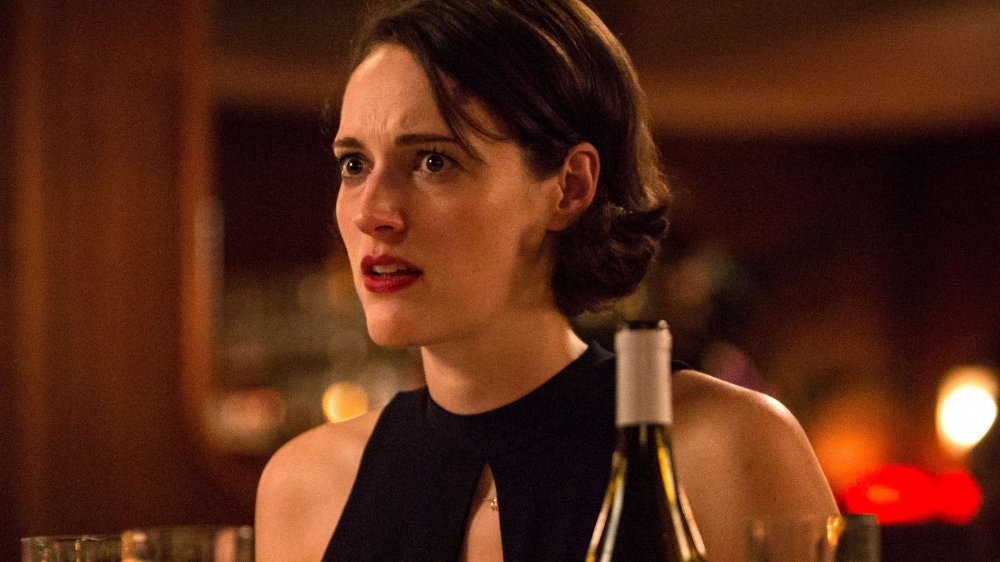 The 2019 Primetime Emmy Awards — back when winners could accept their awards on an actual stage — was dominated in the comedy category by the BBC Three and Amazon Studios comedy-drama Fleabag. Phoebe Waller-Bridge, who portrays the titular character and who created the series based on her one-woman show of the same name, took home awards for Outstanding Lead Actress and Outstanding Writing for a Comedy Series; director Harry Bradbeer earned a shiny statue for his work on the series' first episode; and the show overall walked away with the Emmy for Outstanding Comedy Series, presented to Waller-Bridge.
Naturally, when a series is held in as high esteem as Fleabag has been, audiences want more. But before Waller-Bridge's name was even called the first of three times at the 2019 Emmys, she said the show's second eventful season was its last.
Speaking with Looper in an exclusive interview about directing his latest project, the Netflix adventure mystery Enola Holmes, Bradbeer said he agrees with Waller-Bridge's decision to end Fleabag with season 2. That said, he'd be open to the show returning — even if it takes a very long time to do so.
"We're really pleased about the way we ended it. It felt like that was a completion. There was somebody who had finally come to terms with themselves," Bradbeer said, referring to Waller-Bridge's Fleabag. "So, when you have that kind of catharsis, it's going to take a while before you're going to need another one, because that's the thing."
Bradbeer added that Waller-Bridge has to a lot more life to live and experiences to gain, and ultimately, that will inform the writer-actor if she chooses to bring Fleabag back. Unfortunately for fans, the director noted, that may take about 15 years to happen.
"We only need these major catharses in our life, these shakeups, every now and again," Bradbeer said. "So — Phoebe has said this, so I can say it out loud — she has thought about maybe doing it again when she's 50, or in her menopause. And we liked that. I think there would be challenges enough in our life and more issues and problems [Fleabag has] caused or is facing that might be worth tackling again."
You talkin' to me?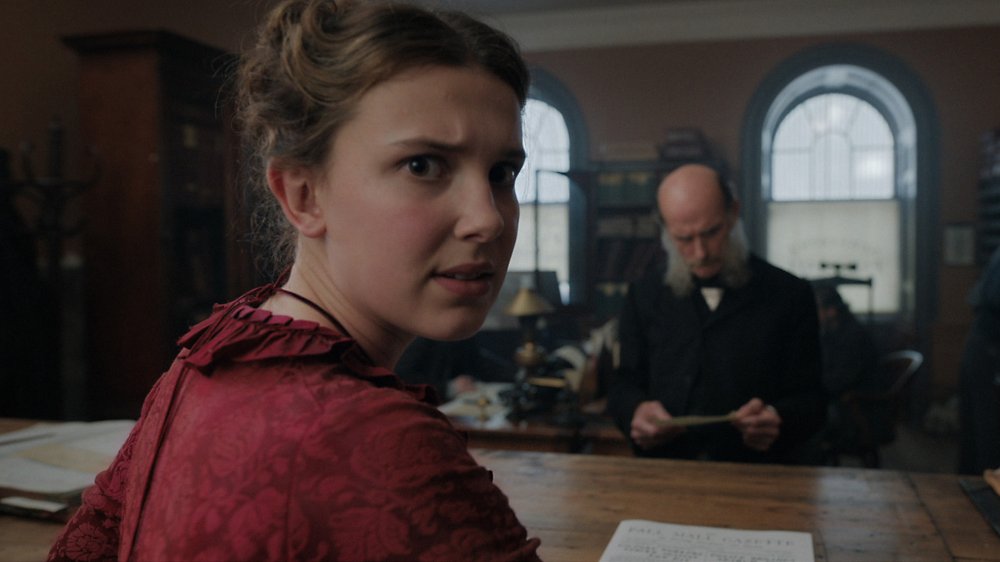 Netflix
While you might have to wait 15 years for more of Fleabag, you can at least experience the storytelling technique that made the series such a blast with Enola Holmes. Starring in the title role, Millie Bobby Brown breaks the fourth wall — much like Waller-Bridge does in Fleabag — and talks to the camera at several points throughout the movie.
Oddly enough, Bradbeer said, it wasn't his idea for Brown to break the fourth wall, but it was most certainly inspired by Fleabag.
"It was Jack Thorne's idea, who wrote the adaptation. Jack is a friend of ours and Phoebe, and we know each other. He had been given the books by Millie to adapt. And he was wondering how this character, who has spent so much time on her own, was going to tell us what she was thinking and feeling," Bradbeer said. "And so, he was watching Fleabag one night and thought, 'Well, maybe I'll do that.'"
And while Bradbeer wasn't the filmmaker directly responsible for Brown's Enola addressing the audience in the Netflix movie in the same way Waller-Bridge does in Fleabag, he still was apprehensive — and for an understandable reason. 
"When I read the script, I thought, 'Oh, golly, if I do this movie, Phoebe's going to kill me. She's going to think I've stolen her idea,'" Bradbeer recalled. "So I told Phoebe about this the following day, when we were in the mix, and I said, 'I'm making this film.' And she said, 'Oh, wow, great.' I said, 'It's about Sherlock Holmes,' and she said, 'Fantastic.' And then I said, '[Enola Holmes] talks to the camera.' Phoebe then hesitated for a second and said, 'Oh, you mean like in Shakespeare? Like a soliloquy.' And so, I said, 'Well, there we are.'"
At that point, Bradbeer realized addressing an audience directly "has been going on forever." He elaborated, "In fact, my very first short film, the character talked to the camera, and I only remembered this about two months ago. So, it's been in my head for years."
Enola Holmes – which also stars Henry Cavill as Sherlock Holmes, Sam Claflin as Mycroft Holmes, and Helena Bonham Carter as their mother, Eudoria Holmes — is now streaming on Netflix.