Enola Holmes Director Talks Putting A New Spin On Sherlock - Exclusive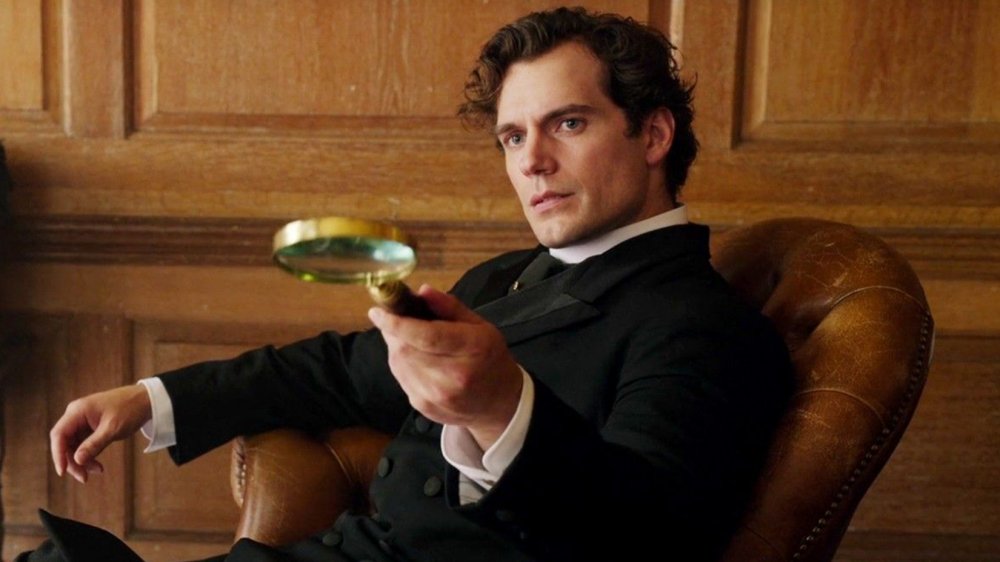 Netflix
Directing a story that involves a legendary character like Sherlock Holmes can be both a blessing and a curse for a filmmaker. The blessing, of course, is having the opportunity to do the project in the first place; the curse is the pressure to present the famed Sir Arthur Conan Doyle character in a way that hasn't been seen by audiences before.
For Emmy Award-winning director Harry Bradbeer (Fleabag), the opportunity came in a story not entirely about Sherlock, but largely about his 16-year-old sister, Enola. It all happens in the new Netflix original movie Enola Holmes, in which the title character, played by Millie Bobby Brown, tries to crack the mystery behind the disappearance of her mother, Eudoria Holmes (Helena Bonham Carter). Sherlock, played by Henry Cavill, is a key player in Enola Holmes — as his his and Enola's brother Mycroft (Sam Claflin), who's constantly at odds with his family.
Discussing Enola Holmes in an exclusive interview with Looper, Bradbeer said it was energizing having the opportunity to direct such a unique script. Screenwriter Jack Thorne adapted Nancy Springer's young adult fiction novel The Case of the Missing Marquess — the first in the author's The Enola Holmes Mysteries book series — into Netflix's Enola Holmes, and Bradbeer said he immediately knew the screenplay was something special.
"The moment you open that script, there's a kind of fresh, almost punk aesthetic about it. It's so modern, and yet it's so accurately set in the particular period," Bradbeer said. "The tone of it really appealed to me — and Mycroft and Sherlock. The other thing that I've always been obsessed with is dysfunctional families. It's there in Fleabag and there in lots of my other work."
He continued, "A big part of the appeal for this, in justifying why we should dive into Sherlock again, was that we got to see the family, and we got to see how messed up they were. We got to meet a mother, and I suddenly thought, 'Yeah, I can see why Mycroft might have a real issue with this woman.'"
A tale of two brothers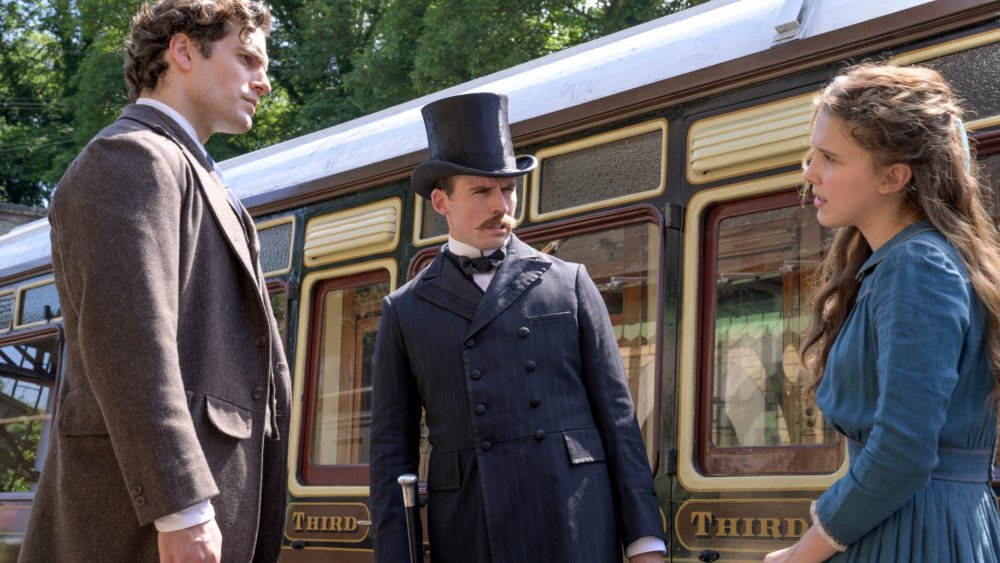 Netflix, Alex Bailey/Legendary
Bradbeer also shared that during the production, he discussed the family dynamic of the Holmes household with Cavill and Claflin, who naturally share many of their scenes in the film.
"Interestingly, if you look carefully, I'm sure people will see that there's a difficult, different relationship between Mycroft and Sherlock, and Mycroft and their mother, [and] Sherlock [and their mother]. As an older child, [I wanted to see how Mycroft] felt," the director said. "I loved talking to the boys about what they were like as brothers and what it was like growing up, and we decided that Mycroft loved going to boarding school. Loved it. Order, calm, and a place he could call his own." 
On the flip side, Sherlock "hated it." As Bradbeer told Looper, "He didn't like the rules and ran away all the time. All those things actually came in the script and in some lines that we put in, which got cut, actually. But I think they might have come in again if we had another chance."
Enola Holmes is now streaming on Netflix.