Fleabag's Phoebe Waller-Bridge Takes Home Emmy For Outstanding Writing For A Comedy Series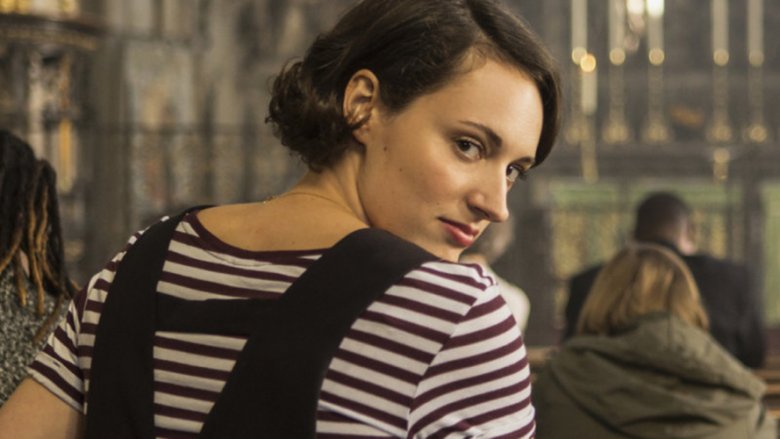 Phoebe Waller-Bridge has officially cemented herself as a bonafide star now that she's an Emmy winner. The multi-talented performer won Outstanding Writing for a Comedy Series for her signature television effort, Fleabag, at the 2019 Emmy Awards on Sunday, September 22. 
The acclaimed Amazon Prime series has run for two short seasons, spanning just 12 total episodes, and stars Waller-Bridge (who also created the show) as the eponymous Fleabag – a complete void of morals personified, who gets through her life by relying on the company of men, plenty of cigarettes, even more alcohol, and other harmful substances. However, the beginning of the second season finds Fleabag in a slightly more optimistic place: After giving up sex, drugs, and alcohol, she seems almost stable... until she unexpectedly falls for the one man she can't have: the priest set to perform her father's upcoming wedding to a woman (Olivia Colman) she can't stand.
Thanks to plenty of fourth-wall breaking moments, sharp quips, and extraordinarily realistic dialogue, Fleabag has won over critics and audiences alike. Pretty much everybody who saw it rushed to name it as one of the year's best shows after its second season premiered in March 2019. 
Originally developed as a one-woman show, Fleabag came to Amazon in 2016, and international audiences are lucky Waller-Bridge decided to share it with the world. If you're curious about what Fleabag could possibly look like as a stage play, you might be in luck: Waller-Bridge is set to reprise her role in the West End and stream it to select theaters worldwide.
Will there be a Fleabag season 3?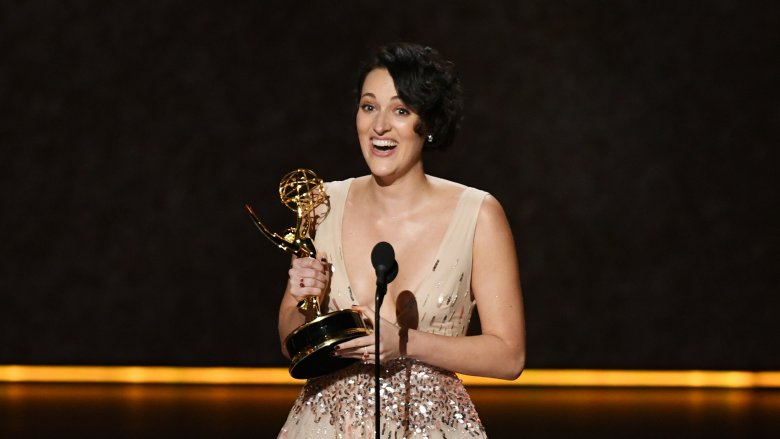 Kevin Winter/Getty Images
In any other case, an Emmy win like this would spur series' creators to continue the show for at least another season (if the show wasn't making its final lap at the Emmys, of course). Unfortunately, this isn't the case for Fleabag. Fans will simply have to enjoy the series' 12 episodes whenever they need their Fleabag fix, because Waller-Bridge has been resolute that she won't continue working on the show for another season. As sad as this feels, it also feels exactly right: Fleabag is perfect just as it is, and Waller-Bridge is smart enough to know that she shouldn't push the series any further than it needs to go.
It's still possible that she could be convinced – Waller-Bridge didn't even want to do a second season, but that decision proved to be incredibly successful — but Fleabag fans shouldn't hold out much hope, especially considering that the ending of the second season gave viewers a pretty definitive endpoint. Still, viewers should be happy with what they have: a perfect 12 episodes filled with Waller-Bridge's Emmy-winning writing.