Fleabag Wins Outstanding Comedy Series At 2019 Emmy Awards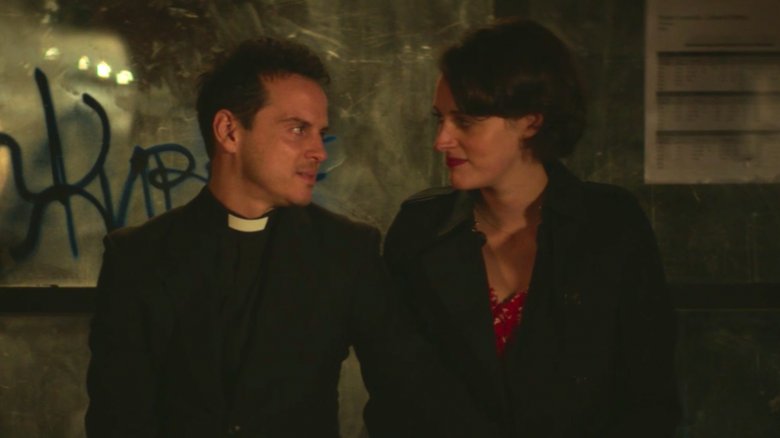 "Well, this is just getting ridiculous," Phoebe Waller-Bridge blurted out as she took the stage to accept the Emmy award for Best Comedy Series for her original creation, Fleabag.
After Waller-Bridge took home two other huge awards — one for Writing for a Comedy Series and one for Outstanding Actress in a Comedy Series — it seemed inevitable that she would end up taking home the night's biggest award for a comedy series. Even so, Waller-Bridge seemed pleasantly and extremely shocked that her show, which was based on her own one-woman stage production, had earned one of the highest honors in television.
Airing exclusively on Amazon Prime's streaming service, Fleabag tells the tragic, darkly funny, and perpetually filthy story of Fleabag (the only name she's ever given throughout the show), who struggles with men, drugs, alcohol, and other harmful influences and substances during the show's brief 12-episode run. As the second season opens, it seems like Fleabag might have her life together, right up until she falls in love with the most unavailable man in London: a priest who is set to perform a wedding between Fleabag's father and awful godmother (Oscar winner Olivia Colman, who was also nominated for her supporting turn in the show).
With just 12 episodes and no third season on the horizon, this was probably the only chance for Fleabag to win the top prize. Given its brief time in the spotlight, it seemed like a long shot for the Outstanding Comedy Emmy, even though it's been a favorite with critics and audiences since the second season premiered in March of 2019.
Even though Waller-Bridge is only running one show right now, she ended up credited with multiple successes during the telecast; when Jodie Comer won her first Emmy for Killing Eve, she made sure to give a shout out to her pal Phoebe, who served as showrunner and head writer for the drama's first season.
What did Fleabag beat out, and what does that mean?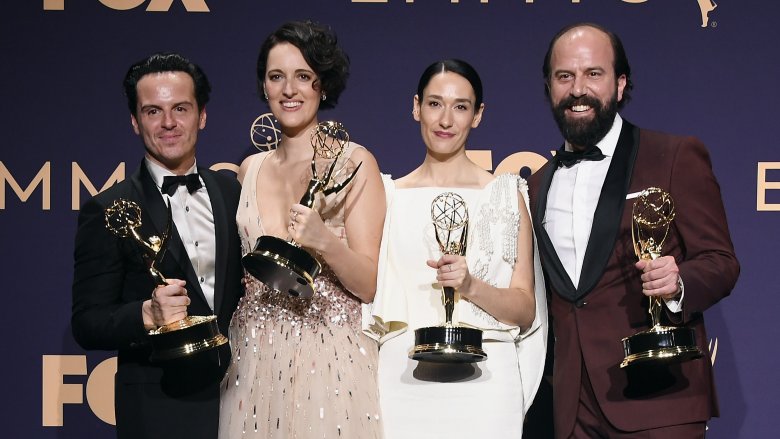 Frazer Harrison/Getty Images
Fleabag had to beat out plenty of worthy shows to win the night's biggest comedy award. Other contenders included The Good Place (an exceedingly clever existentialist comedy), Barry (HBO's killer comedy that stars two-time Emmy winner Bill Hader), Emmy newcomers Schitt's Creek and Russian Doll, and previous winner The Marvelous Mrs. Maisel. Still, its stiffest competition was another series that celebrated a momentous ending during the telecast.
After seven seasons, Veep, HBO's political satire led by Emmy darling Julia Louis-Dreyfus, came to a close with a pitch-perfect finale in 2019, and after several Emmy wins in previous years, it seemed like a lock for best comedy. However, both Louis-Dreyfus and Veep were foiled by Fleabag, proving that Waller-Bridge and her small series are both forces to be reckoned with.