Papa Legba From American Horror Story Is Unrecognizable In Real Life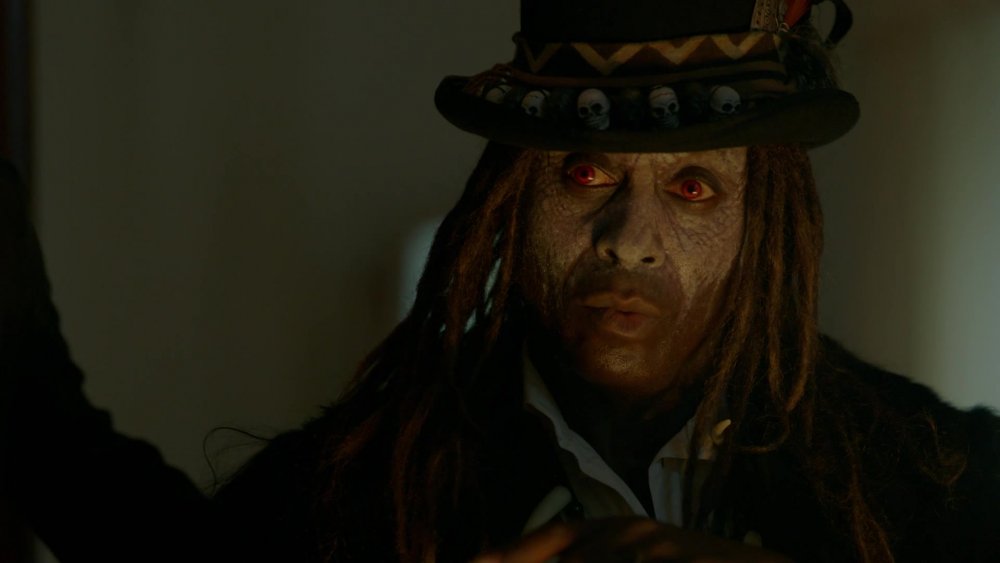 FX
American Horror Story has definitely lived up to its name over the course of nine seasons (as of this writing). The show has introduced an array of terrifying characters to the zeitgeist, including Twisty the Clown from Freak Show. For the Coven season, which had plenty of scary monsters, there's one character in particular who stands out: Papa Legba. 
Papa Legba is actually based on a real figure in West African and Haitian spiritual traditions who's summoned as a facilitator between our plane of existence and the spirit world. He's not supposed to be as demonic as he's portrayed in AHS. Creative liberties aside, however, the crew managed to create one of the most memorable-looking entities in the entire series. 
The Gatekeeper of the Spirit World leaves an impression in his short time on Coven, during which he makes a deal with Marie Laveau (Angela Bassett) to grant her immortality in exchange for innocent souls to send to him. And when you have a character who looks this cool, you can't just confine them to a few episodes. Papa Legba returned for American Horror Story: Apocalypse when Cordelia Goode (Sarah Paulson) wants to make a similar deal with the Gatekeeper. 
Hopefully, we haven't seen the last of Papa Legba in the series, but one thing's for certain: There are plenty of other films and TV shows in which you're able to see the actor who portrays this otherwordly figure.
You've seen Lance Reddick in many of your favorite films and TV series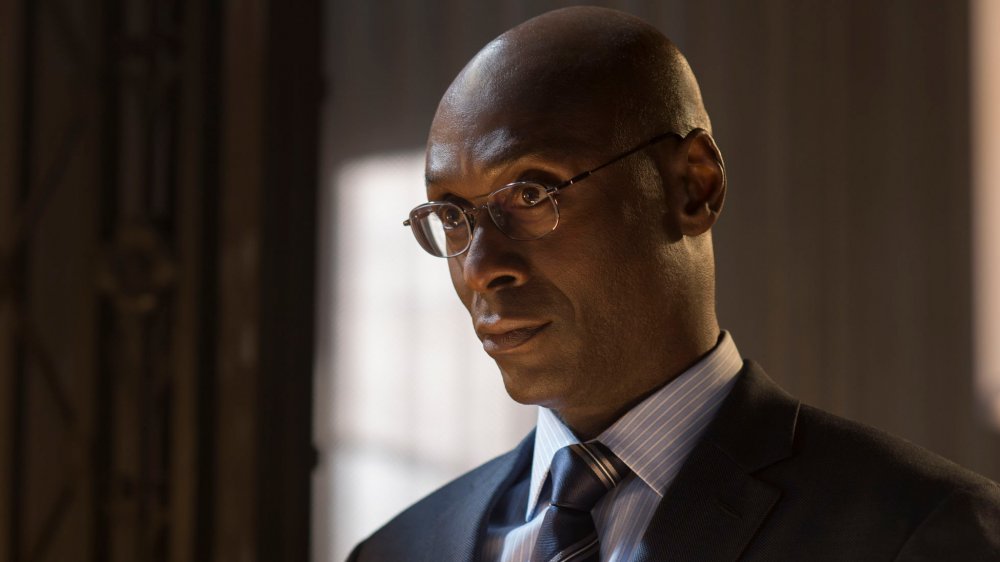 Lionsgate
Between the heavy makeup, red eyes, top hat, and vocal distortion, it may be tough to pinpoint that the actor behind Papa Legba is none other than actor Lance Reddick. Even if you don't recognize the name, you've definitely seen him in plenty of TV shows and movies over the years. One of his most recent standout performances has been in the John Wick series. Reddick plays Charon, the concierge to The Continental Hotel and a frequent ally to Wick even when everyone else is out to kill him.
Reddick's filmography, however, started long before John Wick. Most audiences were introduced to Reddick when he took on the role of Johnny Basil in Oz. He then went from one HBO series to the next by portraying Cedric Daniels on The Wire. 
Reddick brings an air of gravitas to any role. He's handsome, tall, and chiseled. Combined that with a deep, smooth-as-butter voice, and when a Lance Reddick character speaks, you sit up straight and listen. Those attributes made him the perfect candidate for the role of Papa Legba, of whom we hopefully haven't seen the last on American Horror Story. 
Where you can see Lance Reddick next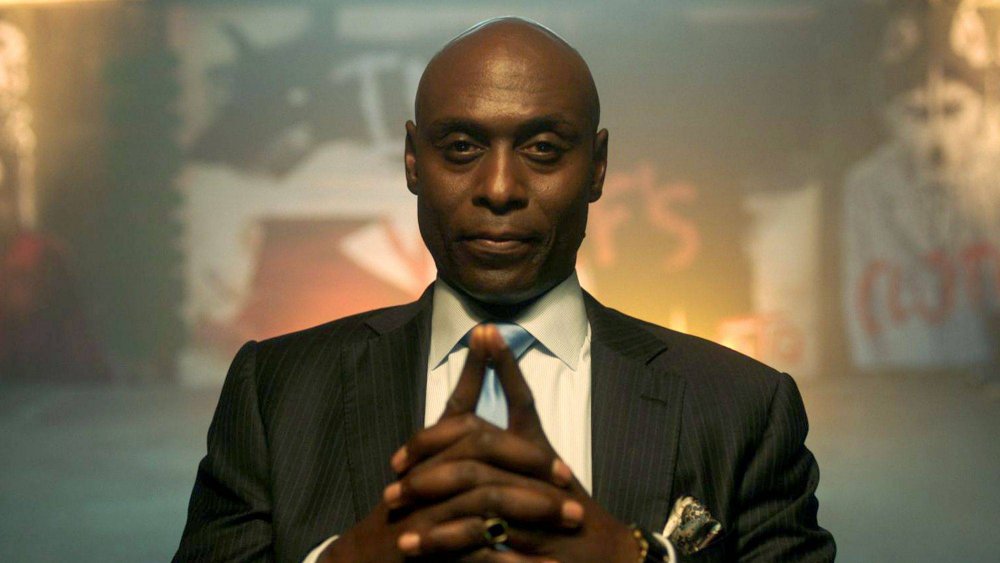 Comedy Central
Lance Reddick recently wrapped a recurring role on the Comedy Central series Corporate, on which he played Christian DeVille, the head of a multinational corporation that seems to dip its toes into practically every industry. The show skewered office politics and the feeling of being disconnected from the work you're doing. 
The actor has something big lined up for next year: He's part of the cast for Godzilla vs. King Kong. There's currently no information about who exactly his character will be, but considering his action chops in John Wick: Chapter 3 – Parabellum and Angel Has Fallen, we're hoping he gets a chance to get in on the monster-on-monster action. 
Plus, with Papa Legba's second bow on AHS: Apocalypse, it's clear he's part of the franchise's universe, and could theoretically appear on a future season. The show has been picked up for a 10th installment, and while a theme has yet to be announced, no doubt it will focus on some kind of horror genre we have yet to see. One thing's for certain, though: If someone needs to make a deal with a proverbial devil, Lance Reddick will be there donning his Papa Legba outfit once again.