Disneyland's Powerful Chadwick Boseman Mural Is Absolutely Perfect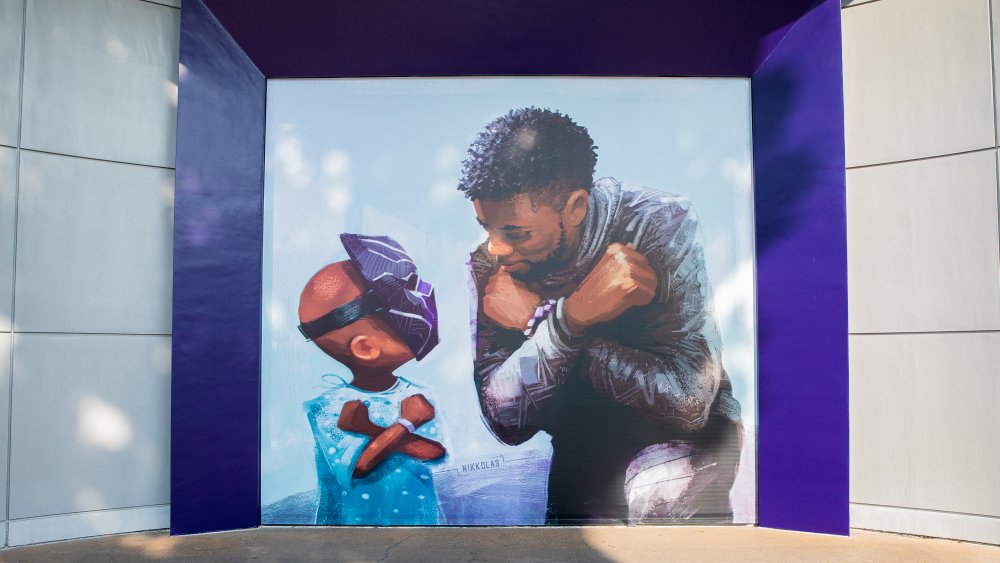 Disney
Chadwick Boseman left the world all too soon, but Disney is pulling out all the stops to honor his memory.
As reported by Marvel.com, new mural named "King Chad," in the Downtown Disney District in California's Disneyland, pays a beautiful tribute to the Black Panther star, who passed away at the end of August due to complications from stage IV colon cancer. Crafted by Disney concept artist and former Imagineer Nikkolas Smith, the mural depicts Boseman dressed as the Black Panther himself, King T'Challa of Wakanda, doing the crossed-arm Wakanda salute with a young boy wearing a Black Panther mask. An inscription on the piece by Smith reads, "Seeing Chadwick's heart for people in-person, and later discovering his courageous battle with cancer, I was inspired to create this tribute to honor his life and legacy. To us, he was and will always be T'Challa. Long Live The King."
In an Instagram post, Smith wrote, "This one is special. My King Chad tribute is now on a wall on display at Downtown Disney. It is a full circle moment for me: my final two projects as a Disney Imagineer last summer were working on the Children's Hospital project and the Avengers Campus. To millions of kids, T'Challa was a legend larger than life, and there was no one more worthy to fill those shoes than Chadwick Boseman. I'm so thankful to be able to honor Chadwick's life and purpose in this way."
Chadwick Boseman's passing was a huge blow for fans across the world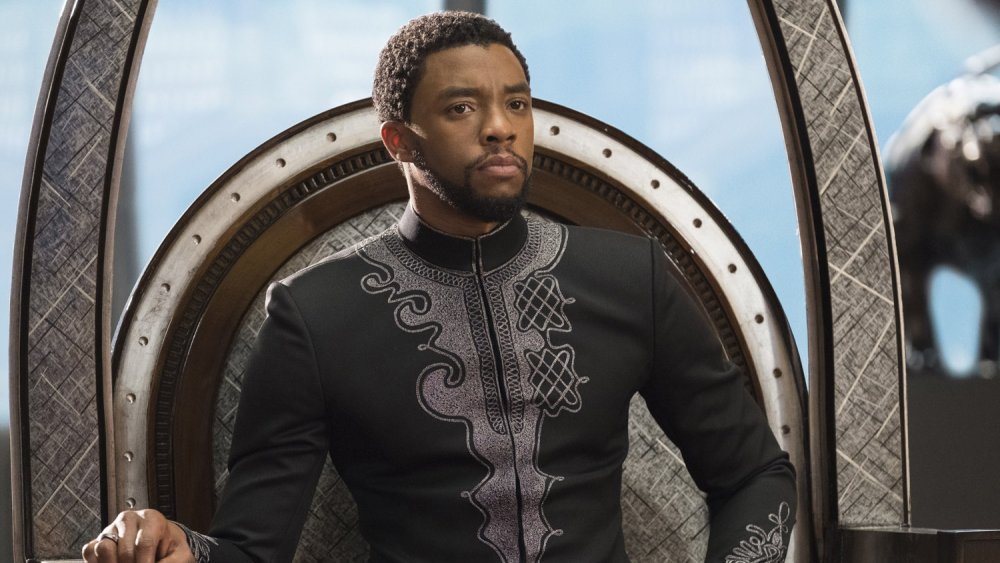 Disney
When news broke that Boseman, who had quietly been living with colon cancer for four years, passed away with his friends and family by his side, the world was shocked and saddened, as Boseman had kept his diagnosis an enormous secret from fans and collaborators alike.
With a relatively short career as a leading man under his belt, Boseman's loss is enormous, especially when you consider that he made many of his most popular and impactful films — including Black Panther and Avengers crossovers like Infinity War, Endgame, and Captain America: Civil War — while he was battling cancer. Going forward, it's not yet clear how the Marvel Cinematic Universe will handle Boseman's passing, but one thing is certain: completely replacing this powerful, talented actor, who inspired a generation of young fans by crafting the character of T'Challa, would be impossible.
All of Boseman's MCU appearances, including Black Panther, are available to stream on Disney+ now.