Chadwick Boseman Had An Emotional Friendship With Terminally Ill Cancer Patients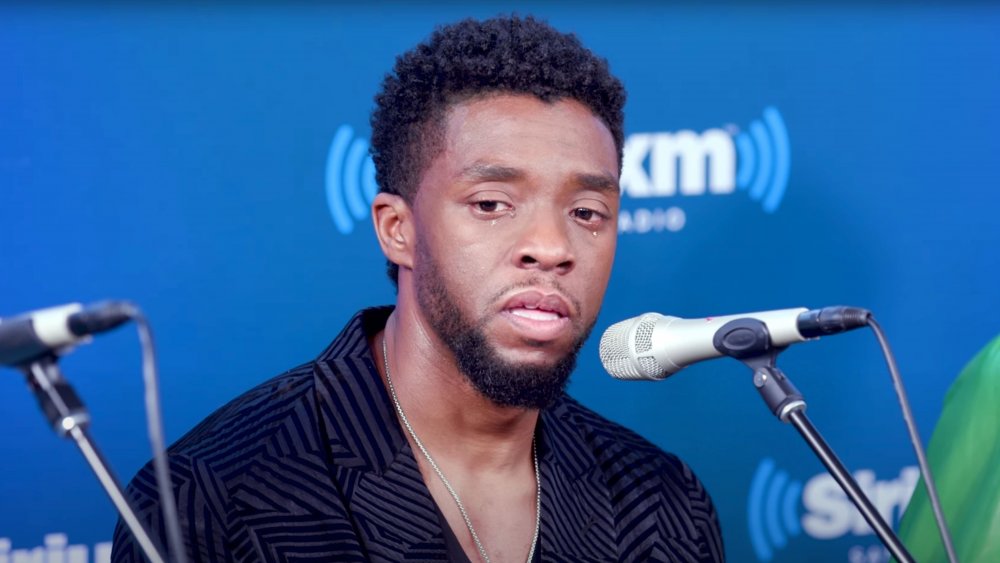 Tim P. Whitby/Getty Images
Since the news broke of Black Panther and 21 Bridges star Chadwick Boseman's death, his peers, fans, and members of the media have openly grieved the talent's passing, while also celebrating the myriad ways his life and work touched those who met and saw him.  
The circumstances under which the 43-year-old actor died, following a four-year battle with colon cancer, have also encouraged many to reflect on his charity work, particularly that which involved cancer patients. In a now-viral 2018 interview with SiriusXM during the promotional tour for Black Panther, Boseman spoke about how the movie's cultural impact personally resonated with him. That's when he revealed he had messaged back and forth with two young kids, both with terminal cancer diagnoses.
"For me," said Boseman, "I would say, you know, there are two little kids... who recently passed from cancer. And throughout our filming, I was communicating with them, knowing that they were both terminal."
Boseman detailed a heartbreaking message that the children and their families had passed along to him. "What they said to me and what their parents said, 'They're trying to hold on 'til this movie comes.' To a certain degree, it's a humbling experience, because you're like, 'This can't mean that much to them.' You know? But seeing how the world has taken this on, seeing how the movement and how it's taken on a life of its own, I realize that they anticipated something great." 
Boseman then admitted that hearing this had served as a reminder as well as a motivation when it came to his performance, whether it was learning lines and perfecting his accent or working out and showing up to set. 
Boseman got visibly emotional as he spoke about Black Panther's meaning to both children who have since passed away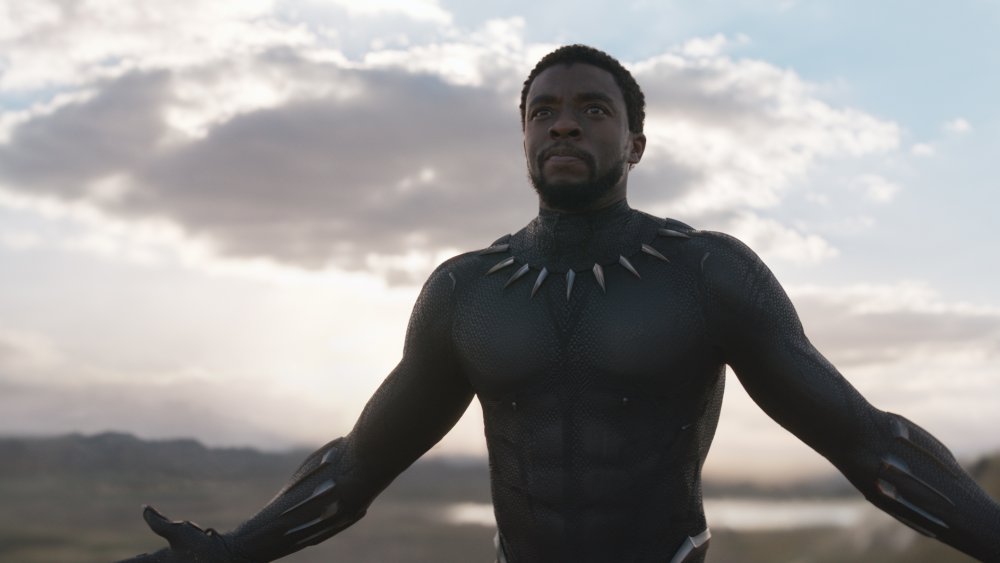 During the interview, Boseman acknowledged that although Black Panther might have been just another film to some, the movie had a much bigger meaning, regardless of how things turned out at the box office. The 42 and Avengers: Endgame actor explained how that especially held true for children, connecting his own childhood experience with that of the two kids he was communicating with. 
"I think back now to [being] a kid, and just you know, waiting for Christmas to come, waiting for my birthday to come, waiting for a toy that I was going to get a chance to experience, or a video game," Boseman said. "I did live life waiting for those moments. And so it put me back in the mind of being a kid just to experience those two little boys anticipation of this movie."
At the time of the interview, Boseman was privately treating his own cancer diagnosis, which was progressing to Stage IV. A statement posted by the actor's family on his Twitter account makes it clear just how much work Boseman had actually been putting in, including at the time of the SiriusXM interview. "A true fighter, Chadwick persevered through it all, and brought you many of the films you have come to love so much," his family said. "From Marshall to Da 5 Bloods, August Wilson's Ma Rainey's Black Bottom and several more — all were filmed during and between countless surgeries and chemotherapy."
That news makes Boseman's final, emotional comments on the impact of Black Panther and his relationship with the two young cancer patients even more stirring. "And when I found out that they..." the actor said of the children's passing, before taking several moments to collect himself. "Yeah, it means a lot."
That same year, Boseman also paid a visit to young cancer patients at St. Jude's Children's Hospital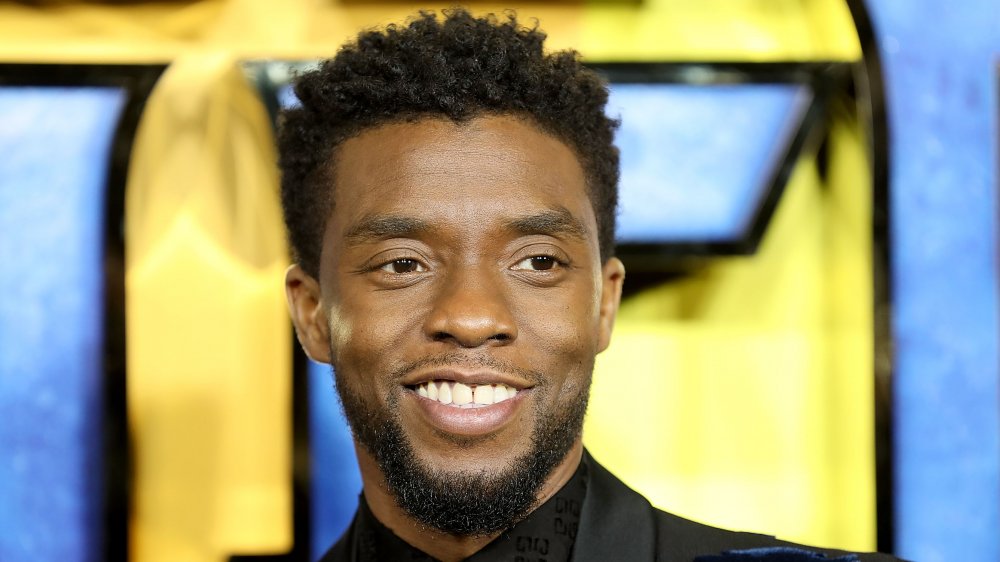 Many have shared the SiriusXM video across social media, but it's far from the only time Boseman publicly showed his support for people fighting cancer. In another social post from 2018, St. Jude's Children's Hospital tweeted positively about the MCU star's visit to their campus. It's yet another action of Boseman's that has since taken on a new meaning in light of his then-ongoing treatments for colon cancer. 
"It's not every day that St. Jude gets a visit from an Avenger! Thank you @ChadwickBoseman for stopping by to bring joy to our patients and learn more about our lifesaving mission!" the hospital tweeted on Sept. 12, 2018. 
St. Jude's has since commemorated Boseman's work with the pediatric treatment and research facility in a new tweet published the day after news of his death broke. "We are deeply saddened to hear of the passing of our friend Chadwick Boseman," the hospital posted to its official Twitter account. "Two years ago, Chadwick visited the St. Jude campus and brought with him not only toys for our patients but also joy, courage and inspiration. Our thoughts are with his family and friends at this time."
The account also reposted the photos of Boseman's visit, wherein the film and TV star met, spoke, and took photos with some of the children who were then in the hospital's care. Like the SiriusXM interview, it's a fitting and illuminating tribute to a Hollywood star many considered a hero on and offscreen.