Black Panther Director Reveals In Emotional Tribute He Didn't Know Chadwick Boseman Had Cancer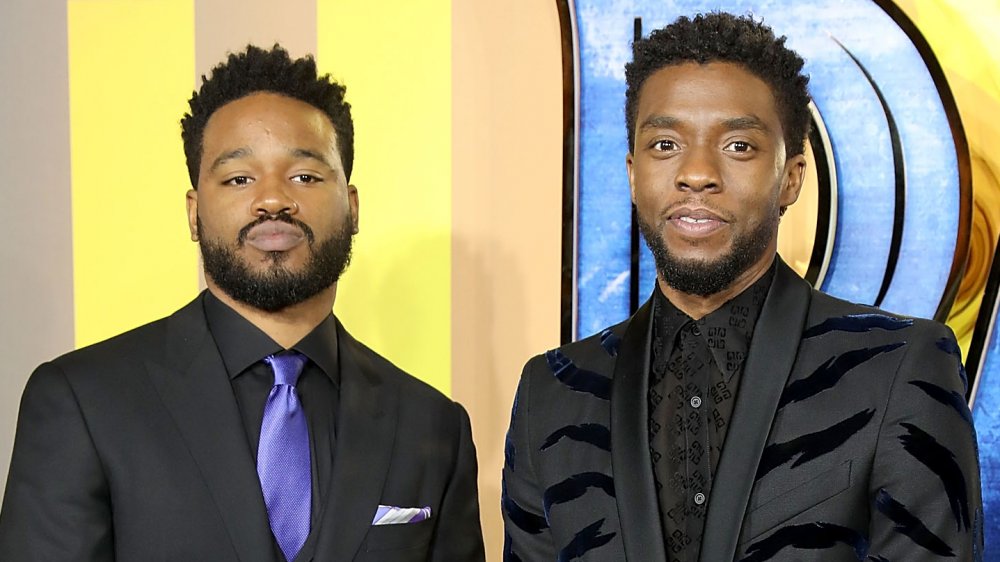 Tim P. Whitby/Getty Images
The death of Chadwick Boseman came as a complete shock to nearly everyone. Just as great a shock was the revelation that Boseman been battling colon cancer, and had been diagnosed — at stage III — all the way back in 2016. Boseman had kept his health condition private throughout the duration of treatment, even as it progressed to stage IV and ultimately claimed his life on Friday, August 28, 2020 at the age of 43. The disclosure of Boseman's fight with cancer has prompted an outpouring of love, grief, and tributes across the world. 
According to the statement announcing Boseman's death, posted to his Twitter account by his family, he died with his wife and family at his side. However, it's unclear who else — if anyone — Boseman had informed about his cancer diagnosis and subsequent battle. 
In the days since his death, it has become clear that even many of Boseman's good friends were caught completely off-guard upon hearing he passed away due to colon cancer, including Black Panther director Ryan Coogler. 
Ryan Coogler wrote a touching tribute to his lost friend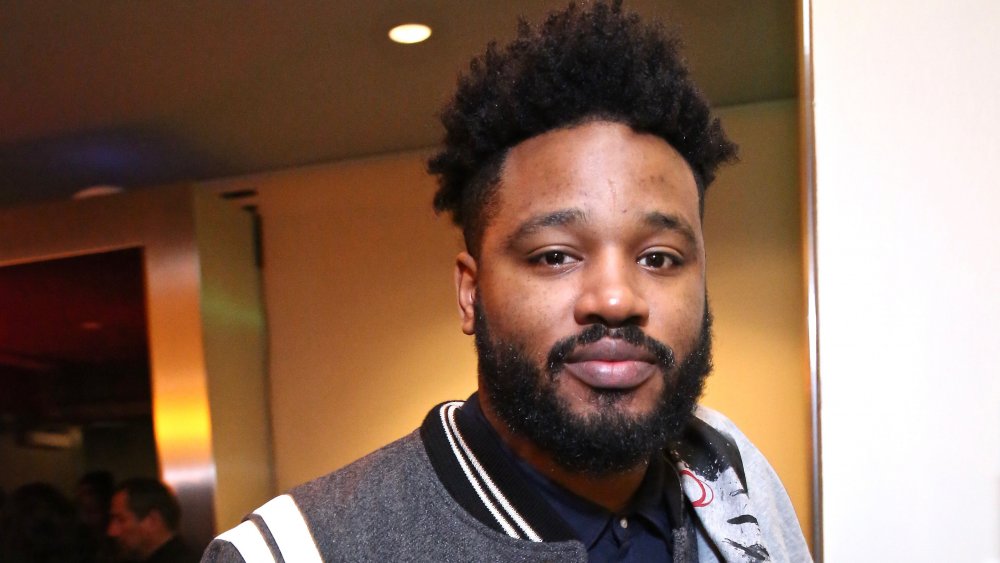 Robin L Marshall/Getty Images
Following Boseman's death, Coogler penned a heartbreaking essay about his friendship with the Black Panther star, printed in The Hollywood Reporter. Weaved through the text is the story of how much the two men admired and respected one other, the years of passion they poured into Black Panther, and how creatively integrated Boseman was in every aspect of the film's production. As Coogler wrote, "When preparing for the film, he would ponder every decision, every choice, not just for how it would reflect on himself, but how those choices could reverberate."
Despite their closeness, Coogler revealed that he didn't have any idea about Boseman's condition until news of his death broke.
"Chad deeply valued his privacy, and I wasn't privy to the details of his illness. After his family released their statement, I realized that he was living with his illness the entire time I knew him," shared Coogler. "Because he was a caretaker, a leader, and a man of faith, dignity and pride, he shielded his collaborators from his suffering. He lived a beautiful life. And he made great art. Day after day, year after year. That was who he was. He was an epic firework display. I will tell stories about being there for some of the brilliant sparks till the end of my days. What an incredible mark he's left for us."
Without question, the world has lost one of the greats. As Coogler says, though, Boseman's legacy will live on: "It is with a heavy heart and a sense of deep gratitude to have ever been in his presence, that I have to reckon with the fact that Chad is an ancestor now. And I know that he will watch over us, until we meet again."