Why Charles Wainwright From Ratched Looks So Familiar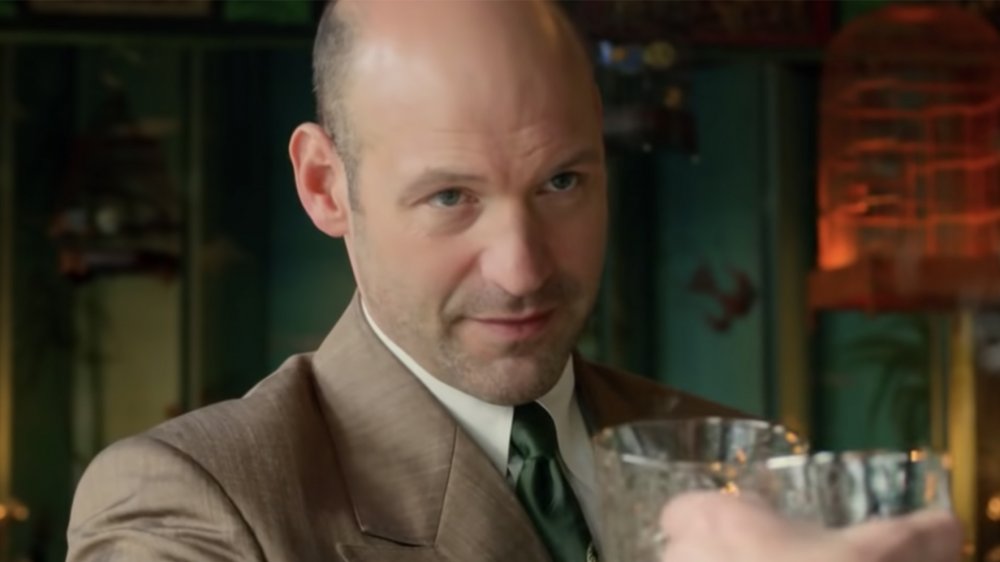 Netflix
Groundbreaking showrunner Ryan Murphy is no stranger to seriously dark and twisted stories, and his latest effort, Netflix's Ratched, is no exception. This decadent new series unravels the never-before-seen backstory of Nurse Ratched — the unforgettable villain made famous via the 1975 film One Flew Over the Cuckoo's Nest (as well as the 1962 novel of the same name by Ken Kesey) — and explains just how Mildred Ratched became the evil, merciless "caregiver" audiences know and fear.
As usual, Murphy has assembled a serious powerhouse cast for Ratched – which includes his regular American Horror Story leading lady Sarah Paulson in the title role, alongside huge names like Judy Davis, Amanda Plummer, Sharon Stone, and Cynthia Nixon, as well as consistent Murphy collaborators like Finn Wittrock. 
Among those names is Corey Stoll, who's set to play Charles Wainwright, a private investigator whose work eventually brings him to the hospital where a young Nurse Ratched is learning the roles. Though this is the performer's first time joining the Ryan Murphy television universe, you've definitely seen him on screen before. 
Here's why Charles Wainwright from Ratched looks so familiar.
Corey Stoll has had a sensational big-screen career with Ant-Man, The Bourne Legacy, and more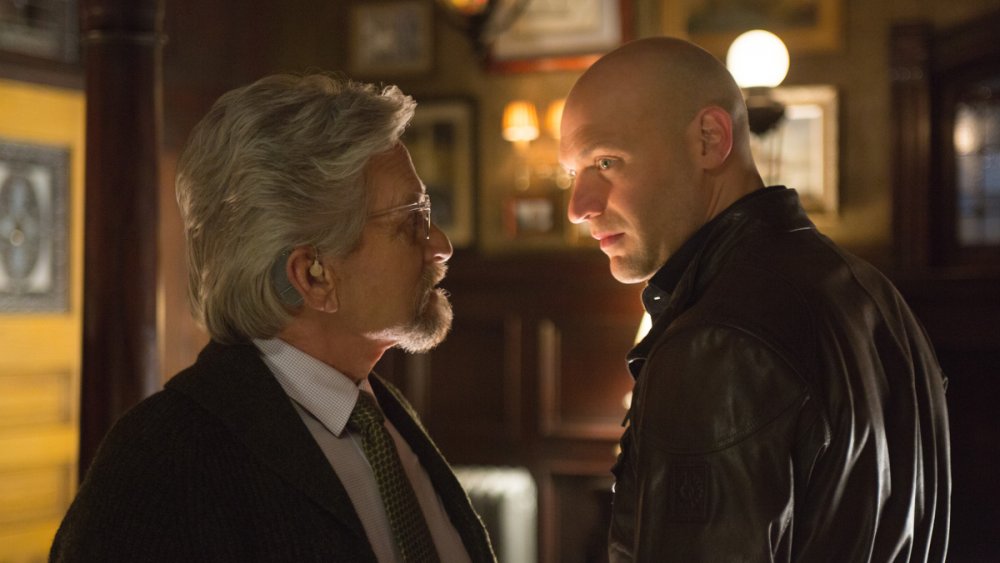 Marvel Studios
Murphy always assembles all-star casts, and Stoll is no exception. This venerated and experienced performer has appeared on both the big and small screen in a number of high-profile roles, and you'll definitely recognize him from at least one of his hugely popular projects.
After getting his big-screen start in the 2005 film North Country alongside Charlize Theron and Frances McDormand, Stoll went on to appear in movies like 2006's Lucky Number Slevin, 2009's Brief Interviews with Hideous Men, and 2010's Salt. Ultimately, Stoll scored a scene-stealing supporting role as famed writer Ernest Hemingway in Woody Allen's 2011 film Midnight in Paris, putting him on the map in a big way. After earning an Independent Spirit Award nomination for the role, Stoll continued his streak with appearances in action flicks like 2012's The Bourne Legacy and 2014's Non-Stop.
In 2014, Stoll also branched out into dark comedy with This Is Where I Leave You, where he appeared amid a powerhouse cast that included Tina Fey, Jason Bateman, Adam Driver, Kathryn Hahn, and Jane Fonda, among others. However, Stoll's biggest on-screen triumph yet was still to come. In 2015, he teamed up with Paul Rudd to appear in Marvel's Ant-Man, making his Marvel Cinematic Universe debut as the villain Yellowjacket.
In subsequent years, Stoll has proven his status as a heavyweight dramatic actor in movies like 2015's Black Mass and 2018's First Man. Going forward, he'll appear in Steven Spielberg's highly anticipated West Side Story reboot. It seems that as far as movies are concerned, the sky's the limit for Stoll.
Corey Stoll had a slower start on the small screen, but appeared on series like Billions and House of Cards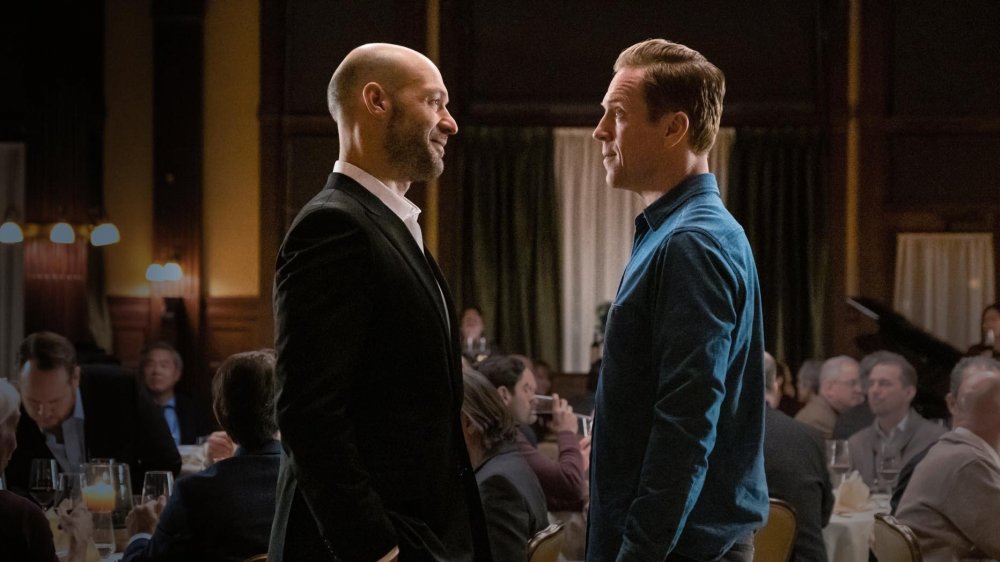 Showtime
Compared to his successful film career, Stoll had a relatively slow start in television — appearing in one-off episodes of shows like Alias, Law & Order, and NCIS early in his career. However, his television appearances in recent years have been pretty high-profile.
In 2013, Stoll joined the buzzy Netflix series House of Cards, one of the streaming platform's first big original series, as recovering addict and Democratic congressman Peter Russo. His performance earned him a Golden Globe nod for Best Supporting Actor. After reappearing as a guest star on House of Cards' fourth season, Stoll snagged a leading role on FX's The Strain as Dr. Ephraim Goodweather. In his spare time, he took on a multiple-episode arc as Dill Harcourt on HBO's Girls, played Michael Romanoff on an episode of Amazon's The Romanoffs, and had a sizable run as Hank Jaffe on HBO's The Deuce.
Since 2020, Stoll has played business titan Michael Prince on Showtime's Billions, as well as Captain John Perodi on Hulu and Channel 4's joint production Baghdad Central.
In the wake of shows like Billions and Baghdad Central, Ratched is clearly part of a small-screen streak for Stoll, who shows no signs of slowing down as he becomes one of Hollywood's most dependable and exciting actors. You can see Stoll and the rest of Murphy's incredible cast on Ratched when the series premieres on Netflix on Friday, September 18.